Acura RDX Crossover a bright spot for maker in 2016
Acura RDX is the maker's answer to a consumers call for 5 door hatchback utility and posh interior confines housed in a rather capable compact 2-row configured premium crossover format. It's the crossover of choice for those of us wanting real-world real-time all-wheel-drive capability, or simply a higher seating position affording ease of ingress from their daily ride, without the 3-row SUV bulk.
'Back to basics' V6 power and 6-speed automatic shifting
While not the most advanced offering in Acura's lineup,(that honor goes to my 2015 "Car of the Year") I like RDX for drive-by-wire i-VTEC V6 power, a not so sophisticated, yet smooth shifting transmission, and its city friendly sedan-like transition and parking prowess. For those Acura fans wishing for SUV utility without the added weight and girth of MDX, this is the Acura for you. Read my latest Acura RDX Arizona adventure here.
This is the "driver's" SUV, Acura style
Granted, with a beginning MSRP of $36,760+, RDX is a relative bargain when compared to the competition. Presenting an eye pleasing combination of utility meets premium comfort, 52,361 Acura fans purchased RDX in 2016 -- for a 20% December sales uptick, and a 2.2% sales volume increase on the year. Second only in sales to Acura MDX, America's best selling premium 3-row SUV, RDX takes the #2 spot with outstanding value and measurable driving performance.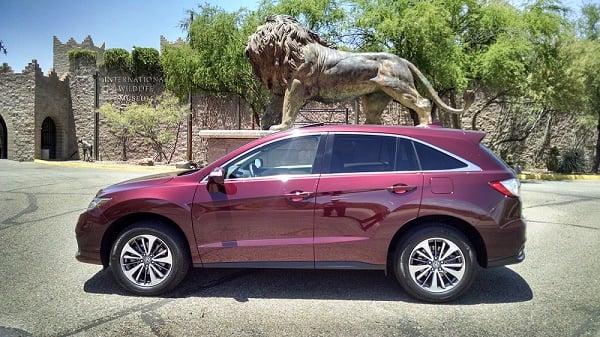 Acura RDX is scheduled for a re-do in 2018

Looking to the 2017 Honda CR-V, it may be time to refresh the CR-V manufacturing platformed RDX, maybe! Acura's very tight lipped as to future developments. Outside of the promised arrival of the exceptional 2017 MDX Sport Hybrid, it's anyone's guess as to what will follow as Honda's premier brand injects "Precision Performance" throughout the near future lineup.