2017 Accord Hybrid, 10th Gen Civic and racing dominated Honda news for July
Leading off our Honda news for July is the continued resurgence of the Japanese car brand that sparked the Asian import car market in the U.S. well over 43 years ago, the Honda Civic. No longer the least expensive offering in the compact car segment, nor the smallest, the European design inspired 2016 Honda Civic sales continue to soar, and recently surpassed Accord as the best selling sedan in the American Honda lineup.
Speaking of Accord, we recently experience the more powerful and fuel efficient gasoline engine, 2 electric motor Accord Hybrid sedan, while visiting Honda's "smart house"project in Davis, California. Honda refers to this Accord as the most refined in the lineup. After driving it, I agree.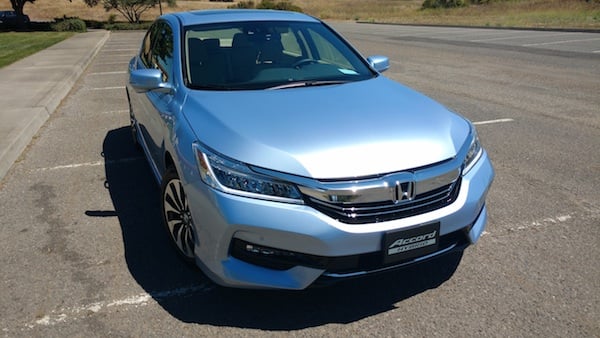 This Civic presents exceptional entry level value
Looking to a handful of thought provoking readers comments, I spent a few hours digging through 2016 Honda Civic sedan price and specifications. Looking to the numbers, we discover exceptional purchase and cost of ownership value in the base trim 2016 Civic LX 2.0L 6 MT. Could this be the reason behind Civic's unprecedented market success in North America?
Perhaps! For Honda fans willing to shift gears manually, this Civic offers exceptional standard features and an affordable platform for personal customization.
Looking to the SEGA "Sonic Civic" at "Comic Con" San Diego, California, we discovered exceptional graphics, a wheel change, and some interior upgrades. can take your 2016 Civic to the next level in personalization without breaking the bank.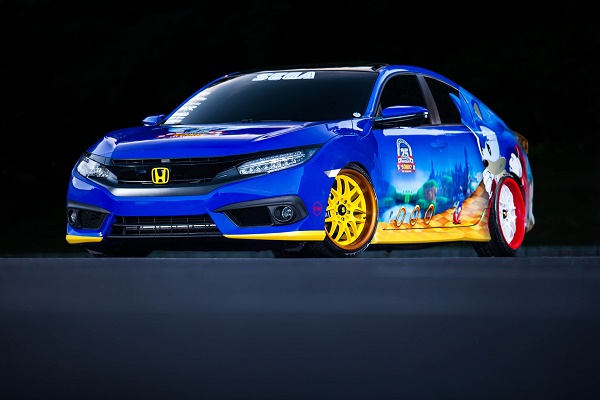 In other Honda news the #2 best selling minivan in the U.S., Honda Odyssey, experienced an extremely low volume precautionary recall, you may read about it here.
Our ongoing Honda, Acura race report

With Honda and Acura Racing reporting a very exciting winning streak across several racing venues, Torque News covered Acura TLX-GT and NSX GT3 developments here. The summer of 2016 rolls along with the upcoming Monterey Automotive Week, the soon to arrive British Honda Civic hatchback and more. This is a great time to be a Honda, Acura fan, stay informed with Honda-Torque News, and thank you for reading.