2016 Mid Ohio PWC: What's Acura RealTime Racing really up to?
It's an exciting time for Acura RealTime Racing and for fans that have followed TLX-GT development from its introduction to Pirelli World Challenge Series Racing back in 2014. There's been a heartbreak or two along the way, followed by the elation of victory, drivetrain configuration changes, the addition of Ryan Eversley to the effort, and now what appears to be an untimely shift in the world of Acura Racing.
The one thing that remains constant in the world of racing is change
RealTime Racing owner and principal driver Peter Cunningham is a gentleman race car driver in a world of aggressive and often unfair racing practice. He also remains the winningest driver in Pirelli World Challenge, although the past two seasons have been less than kind to Mr. Cunningham. Could Cunningham be stepping back?
Earlier in the 2016 season, following an unfortunate wall kiss suffered by Ryan Eversley, P.D. Cunningham forfeited his #43 seat to the benefit of HPD, Acura and RealTime Racing, this man unconditionally puts Acura and Team RealTime Racing before self, and it's paid off in subsequent wins with Eversley climbing to 7th in overall PWC driver's points and RealTime edging into 5th place in overall team placement, a darn impressive climb.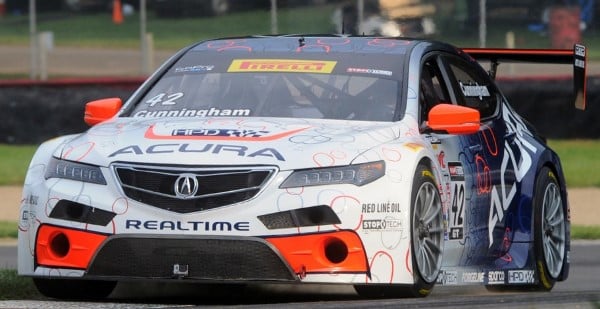 This weekend, if weather permits, Ryan, Acura and RealTime Racing could move into 3rd place in overall PWC GT class team standings. Putting veteran GT racer and IMSA driver Spencer Pumpelly in the #43 car may be part of the overall strategy to facilitate a measurable gain in series standings, or, and this is where it gets interesting,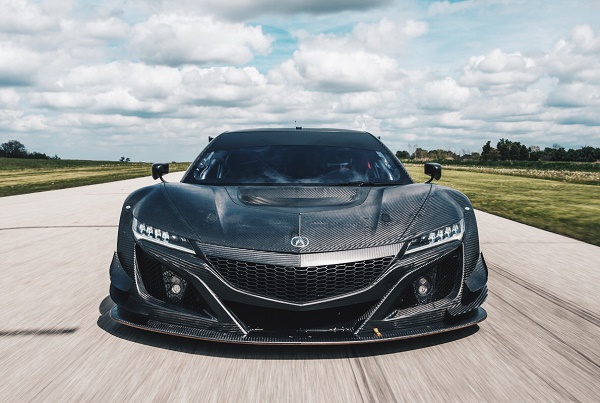 Real Time may be transitioning into NSX GT3 for the 2017 season.
Earlier in the week I participated in a live press call with HPD president Mr. Art St Cyr and learned that NSX GT3 test development driver Peter Cox, also on the RealTime Racing payroll, would conduct 2 timed practice sessions on the Mid Ohio track Thurs and Friday. Unfortunately, Friday's afternoon timed practice was cancelled due to weather, and it appears that this weekends GT class race may be postponed as well.
Bottom line: is Peter Cunningham, Acura and RealTime Racing developing an NSX GT3 program for 2017, or has P.D. Cunningham thrown in the proverbial towel as to future hands on racing?