General Motors has talked a big game when it comes to the subject of its upcoming army of EV models. But while Chevrolet, GMC, Cadillac, and Hummer have all detailed their long-term plans for the electrified future, Buick has been notably absent from the discussion, and other than some cryptic verbal teasers, we haven't seen much physical evidence of an EV offering. That's changed with GM recently teasing Buick's entry into the Ultium family.
Buick EV Boldy Shows Itself As A Coupe
Through Ultifi, we're reimagining what it means to own a vehicle. pic.twitter.com/sGGauaYXzz— General Motors (@GM) October 8, 2021
In recent years, Buick has rapidly morphed from a brand that focused mainly on sedans to one that's exclusively focused on SUVs (especially in the U.S.) so imagine our surprise when we saw this mysterious EV appear as a coupe. A panned-out camera angle limits our view of the finer details, but it seems that this EV will have a swoopy design language with an elegant tail balanced out by cohesive front-end styling.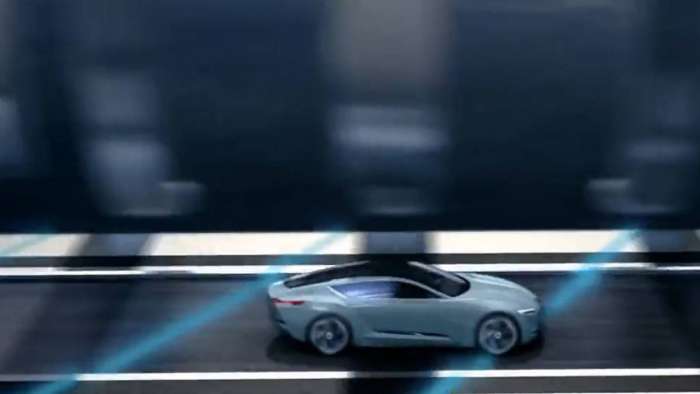 The cabin also appears to embrace the luxury side of life. While it does seem to share some traits with the Cadillac Lyriq but that's not a bad thing with the driver facing a fully digital instrument cluster and a large set of infotainment screens further to the right. The seats have a copious amount of bolstering, suggesting that the EV is tailored towards the sportier side of life, with the tidy steering wheel appearing to fit right into your hands easily.
New Buick EV Could Be International Offering Only
The sleek Buick EV that appears in GM's official teaser might look right at home in your garage, but its odds of entering the U.S. are slim. Buick reps have said in the past that Buick's current vehicle lineup will purely consist of SUV and crossover vehicles, with traditional cars only being found in international markets like China.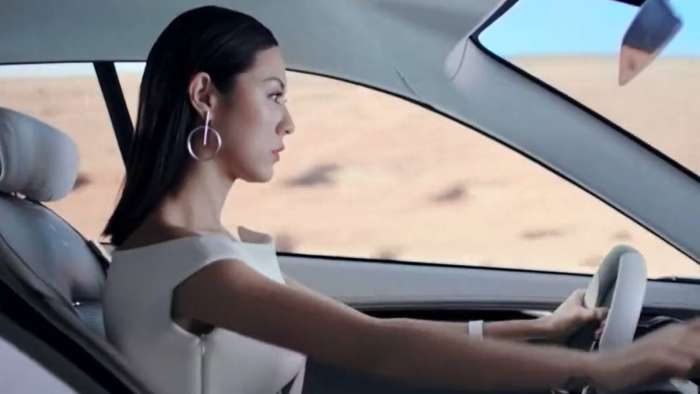 That said, some of its features could trickle down to the U.S.-bound Buick EV models, especially interior appointments and some goodies exclusive to Buick models. That will be key for Buick sales, especially since Buick has strong appeal among female buyers but is now ironically struggling to attract a good chunk of male buyers. Perhaps if Buick brings some of the performance features of this mysterious EV to production models, it could help lure some of those buyers back into the fold.
Photo: General Motors
Carl Malek has been an automotive journalist for over 10 years. In addition to his specialization with Ford, he grew up in a General Motors household and is extensively familiar with their products too. Contact Carl on Twitter at @CarlMalek3, on Instagram and Facebook for automotive news to send news tips.