Earlier I had written about a documentary made by Unplugged Performance about their first time of testing the mettle of a Tesla Model 3 Team Car and its driver---Randy Pobst---against the hazards of the famed Pikes Peak International Hill Climb---a 12.42 mile, 156 turn, 14,115 foot elevation finish line event they competed one year ago.
Pikes Peak International Hill Climb Event
This year, the team of Unplugged Performance is at it again and recently released this video showing the kind of crazy speeds they are pushing their Tesla Model S Plaid while approaching and sling-shooting through curves that are not only beautiful, but dangerous as well.
No more words for this article, except "WOW!"
Sit back and enjoy the video: "Morning Commute at 14,000ft"
Stay Tuned for More News and Footage of This Historic Tesla-Tested Racing Event As It Unfolds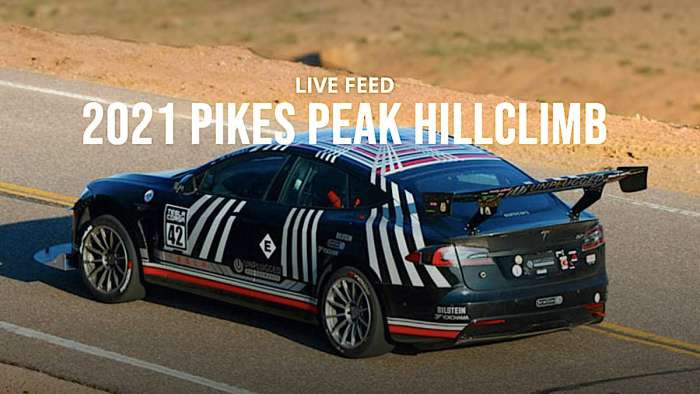 Timothy Boyer is Torque News Tesla and EV reporter based in Cincinnati. Experienced with early car restorations, he regularly restores older vehicles with engine modifications for improved performance. Follow Tim on Twitter at @TimBoyerWrites for daily Tesla and electric vehicle news.