Subaru just announced a few new changes are coming to the 2020 Subaru Forester in Japan, and they will likely show up on U.S.-spec models too. The 2020 models get a new color, (Magnetic Gray Metallic) a new LED license plate lamp, and a new safety feature (Rear Seat Reminder).
But will Subaru Corp ship the 2020 Forester e-Boxer Hybrid for U.S. customers? Here's why you probably won't see it in North America.
Here Watch 2020 Subaru Forester Changes and How Child Lock Reminder Works and Subscribe to Torque News Youtube for Subaru and Car News.
Subaru of America (SOA) is selling as many new-generation Foresters as they can get, so there's no need for them to bring the Forester e-Boxer hybrids to the U.S. now. In May, SOA reported the new fifth-generation Forester is up 9.4 percent through the first five months of this year and is the leading nameplate for SOA. Subaru sales are lagging in Japan, Australia, and Europe, so the automaker is opening up these markets to the hybrid model to help spur sales and excitement for the brand. It's working, because Subaru Corp reports the e-Boxer Forester model accounts for nearly half (47%) of all Japan Forester sales.
There are thousands of North American customers who would buy a new 2020 Forester e-Boxer and many have been waiting for the more fuel-efficient compact SUV. But Subaru will stick with what is already working for the U.S. market, so don't expect it anytime soon. Subaru is continuing to grow in the U.S., they have a shortage of techs, and bringing the e-Boxer with its unique service requirements, would put even more strain on their service departments.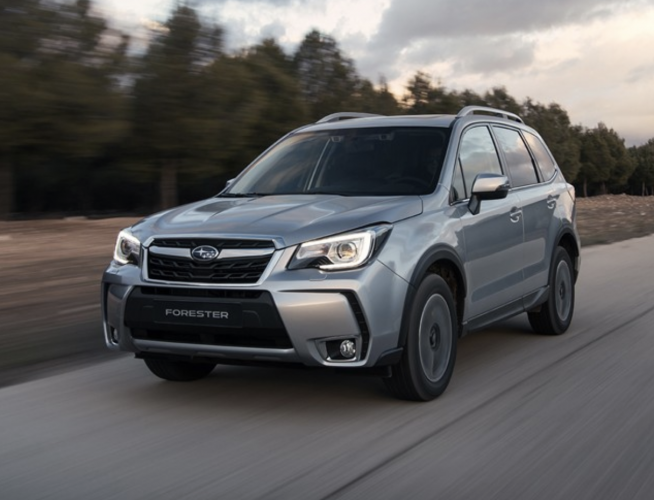 What's next for Subaru?
Subaru and Toyota announced last week, they will form a joint partnership to develop new mid-size and large C-segment battery electric vehicles (BEV). Subaru will produce these all-electric all-wheel drive vehicles under their own brand and they will tap Toyota technology to bring new eco-performance models for their customers. Customers can expect Subaru to introduce new all-wheel-drive, all-electric midsize and large passenger SUV nameplates in the U.S. market sometime in 2021-2022.
For now, Subaru only offers the Crosstrek Plug-in hybrid that is being marketed in limited quantities. You won't experience crazy long lines in the U.S. for a 2020 Subaru Forester because it's not coming to North American shores anytime soon.
You Might Also Like: Are You Looking For The Best Compact SUV? New Subaru Forester Scores 12th Award
Leave your comments below, share the article with friends and tweet it out to your followers!
Follow more Subaru Forester news on Facebook, Twitter, Instagram, Subaru Report
Photo credit: Timmons Subaru, Subaru Corp