Young millennial consumers are going to snatch up the new second-generation 2018 Subaru Crosstrek in big numbers. It's partly due to the new colors in the form of "Sunshine Orange" and the new "Cool Gray Khaki," a shade that can also look a light shade of blue depending on the light.
When Subaru introduced the new video of the 2018 Crosstrek on their Facebook page, a huge number of responses were about the cool new colors. Subaru had so many requests from customers wanting the Tangerine Orange Pearl exterior color after it was dropped in 2016, they decided to bring it back in the form of "Sunshine Orange," a brighter shade than the orange previously offered on Crosstrek. The new colors are hot with younger buyers.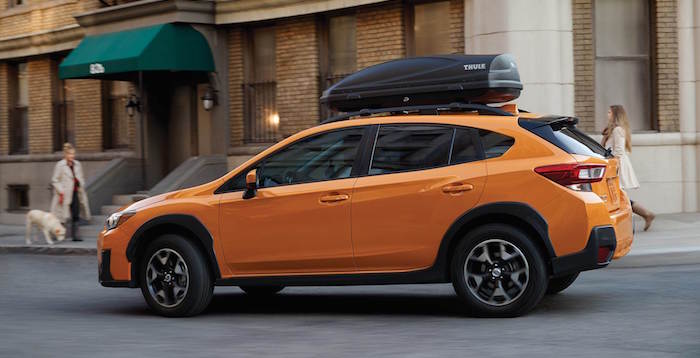 The other new Crosstrek color, "Cool Gray Khaki" is also going over big with young millennials who are the biggest demographic buying the new crossover. Crosstrek attacks a younger buyer than the Forester and Outback, the other top-selling all-wheel-drive Subaru vehicles. It's why Forester lovers get left out.
Why not Forester?
That's why Subaru hasn't offered the "cool" new colors on the Forester. The Forester SUV attracts an older demographic and they are more likely to buy the top three exterior colors for the fourth generation Forester which are Ice Silver Metallic, Crystal White Pearl and Dark Gray Metallic.
You will likely be seeing more Sunshine Orange and Cool Gray Khaki 2018 Subaru Crosstreks than the top-selling Forester colors of Crystal White Pearl, Ice Silver Metallic, and Dark Gray Metallic. But Forester lovers are feeling left out.
Todd Hill, Subaru's Car Line Planning Manager, says Subaru may even bring out more hot new colors for their younger Crosstrek buyers in the future. "Hopefully we'll have some more fun colors in the future," says Hill. Will you see them on the new-generation 2019 Forester? Stay tuned.
Photo credit: Subaru USA