I cover the U.S. ALG Residual Value Awards yearly, and Subaru has two top winners for the 2024 model year. Last year, Subaru only had one top pick, the 2022 Subaru WRX. Subaru's two top choices are not named Outback and Forester this year like you would expect. Here are the results and what they mean for new model customers.
Subaru has two top-value award winners.
Sports car enthusiasts should look at the 2023 Subaru WRX. The sport-tuned sedan is again a 2024 U.S. ALG Residual Value Award winner in the sports car category. Shoppers with active lifestyles should check out the other top Subaru model; the 2024 Crosstrek is the best Small SUV.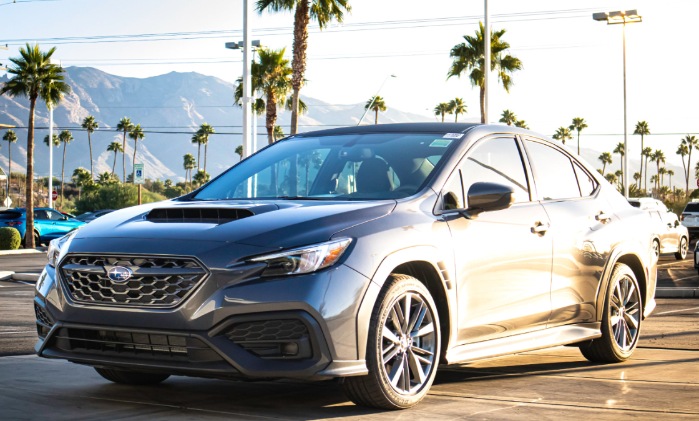 photo credit: Tucson Subaru
What do the ALG Awards mean for new model shoppers?
When you drive your new car off a dealer's lot, it drops in value. However, some automakers' cars will depreciate less than others and keep their value best. Subaru has a long history of all-wheel-drive cars retaining their value. 
I have documented Subaru's top model picks from ALG annually and the best choices from Kelley Blue Book's Best Resale Value Awards.  
Check out the 10 new cars with the best resale value in 2022. Subaru picks up three new segment picks in KBB's best resale value awards. See which models score the highest here https://t.co/otaV3h4Dgf #forester #outback #crosstrek @torquenewsauto pic.twitter.com/BUor0JpCj9
— Subaru Report (@SubaruReport) February 28, 2022
ALG's Residual Value Awards recognize 2023 model-year vehicles for their projected retained value through the first three years of ownership. The latest accolades for the two Subaru models tell consumers that Subaru's vehicles keep their value better than most top car brands. 
ALG says, "This value retention is a key variable in the lease cost of a vehicle, underscoring an automaker's success in long-term quality and design, as well as the overall desirability of automotive brands and their models."
The next-generation 2023 Subaru WRX is the top pick again in the Sports car segment. What does it mean for sports car buyers? When you drive your new car off a dealer's lot, it drops in value. However, the WRX is expected to retain its value better than all sports cars. The WRX also won best in class last year.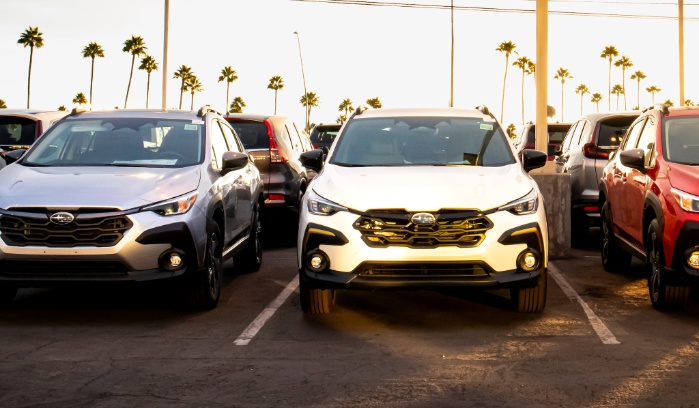 photo credit: Tucson Subaru
The Subaru Crosstrek is also the best in class for retained value. The Crosstrek won the small SUV award in 2021 and takes home the award again in the 2024 model year picks. 
The new 2024 Subaru Crosstrek gets a complete redesign with extensive upgrades, which should help it retain its value even more. It's a smart pick, and I have covered the model in detail. You can read more here and in the links below.
5 Small SUVs With The Lowest 5-Year Depreciation And Subaru Crosstrek's Top 2 Score via @SubaruReport @torquenewsauto#subaru #crosstrek #subarucrosstrek #crosstrekwildernesshttps://t.co/gAL6bj9HJL
— Denis Flierl (@DenisFlierl) November 12, 2023
What does high residual value mean for Small SUV shoppers?
The Crosstrek is an excellent choice for small SUV shoppers. The Crosstrek will retain its value better than all other subcompact SUVs. That means you'll get more for your vehicle when you trade the all-wheel-drive vehicle in three to five years. The Crosstrek will remain in high demand. 
So if you keep the 2023 Subaru WRX performance car and 2024 Subaru Crosstrek small SUV in excellent shape and do the scheduled maintenance on time, you will have a high-value and desirable vehicle at trade-in when you are ready for your next new Subaru model. 
Thanks for reading, everyone. I hope you enjoyed this Subaru story. See you tomorrow for my latest Subaru Report.
For additional articles related to new Subaru models, here are a few of my top stories you may enjoy. 
My Must-Read Top Picks
Check out KBB's 2024 Subaru Crosstrek | First Drive YouTube video
I am Denis Flierl, a 12-year Torque News senior writer with 20+ years of Subaru and automotive journalism experience. I enjoy bringing you, the Subaru fans and customers, the most up-to-date Subaru news, reviews, and new model information. You'll find the latest Subaru stories on the Subaru page. Follow me on my The Dirty Subaru website, Dirty Subaru blog, SubaruReport, All Subaru, WRXSTI, @DenisFlierl, Facebook, and Instagram.
I've got you covered! - I cover all Subaru all the time - It's called the "Subaru Report." Check back daily for my expert Subaru analysis!
Please leave your comments below, share the article with friends, and post X to your followers! 
photo credit: top image Tucson Subaru