You can tell Subaru Corp doesn't want to invest too much in the current generation WRX STI. They are shipping a new 2019 Subaru WRX STI Kuro Limited Edition model to performance fans in Australia. Subaru Corp is throwing performance customers down under a bone. They are bringing the special edition STI Kuro to try to satisfy fans until the next-generation STI arrives sometime in 2021. Motoring reports the price will be $59,904 not-including on-road costs.
What sets the Limited Edition Subaru WRX STI Kuro apart from the regular STI? The Subaru WRX STI Kuro gets Recaro front seats with silver stitching, an ultra-suede steering wheel, STI push-start engine switch, numbered "Kuro" limited edition badge inside, gloss black 19'' alloy wheels with silver Brembo calipers, rear matte black STI badge, Kuro Limited Edition badge, and Crystal Black highlights on the rear wing, door mirrors, and antenna.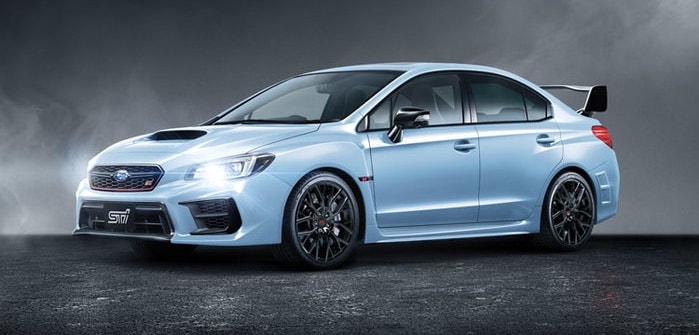 2019 Subaru WRX STI Kuro
The engine specs of the 2.5-liter stay the same at 221kW and 407Nm. This is the same as the WRX STI Spec-R edition and similar to the STI Type RA sold in the U.S. in 2018. U.S. fans are getting the most from Subaru, a new 2019 Subaru STI S209 is coming later this year. Subaru Corp will only build a very limited run of 200 examples for the U.S. market. Australia will only get 50 examples of the WRX STI Kuro (which means Charcoal or black in Japanese) shipped to them.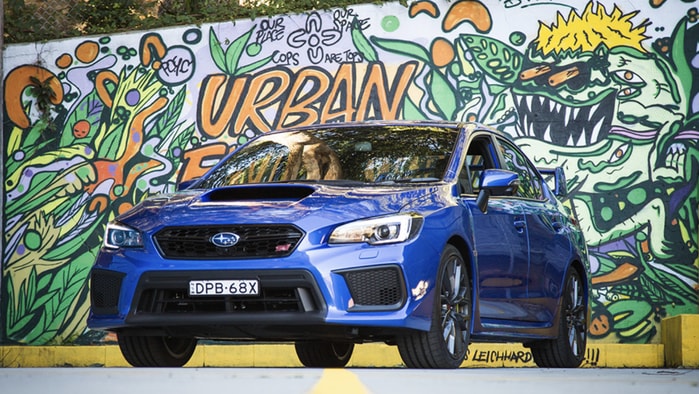 You can't blame Subaru too much for not bringing much more than this, because sales of the STI have slipped down under. Deliveries of the performance-tuned WRX and performance-tuned WRX STI sedans have dropped 57 percent in Australia this year, from 1350 units in 2018 to just 578 in the first seven months of 2019. Subaru Australia is on pace to sell less than 1000 units this year.
You Might Also Like: Subaru Announces 2020 WRX STI Coming With Minor Design Changes
Watch 2020 Subaru WRX STI as next generation 2021 STI details are leaked and click to subscribe to Torque News for daily Subaru and automotive news analysis.
See you in my next story where I am discussing the following: New Study Reveals Subaru WRX Ranks Number 1 In US For Most Speeding Tickets.
Bookmark my Subaru page and be sure to follow the latest 2020 Subaru WRX STI model change reports on Facebook, Twitter, Instagram, Subaru Report. Tweet your Subaru news tips to us @WRX_STI_NEWS and we'll give you a shout out! Be sure to check back tomorrow for more Subaru news and updates.

Leave your comments below, share the article with friends and tweet it out to your followers!
Photo credit: Subaru AU, Subaru USA