Subaru Australia recently announced that pre-orders are open for the remodeled 2024 Subaru Impreza for its customers. The first deliveries are expected for December 2023. But it won't be a Merry Christmas or Happy Holidays down under for Subaru Impreza fans.
Subaru Australia will get three 2024 Subaru Impreza hatchback trim levels: the AWD 2.0L, AWD 2.0R and AWD 2.0S. All are powered by the direct injection 2.0-liter Boxer engine, mated to a Lineartronic CVT (Continuously Variable Transmission) automatic with an 8-speed paddle shift manual mode.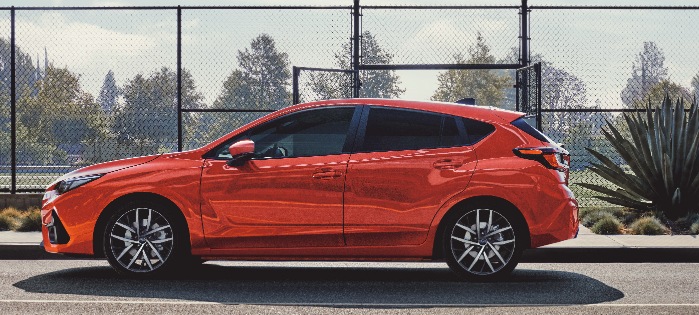 The Australian-spec Impreza 2.0-liter engine produces 152 horsepower and 145 lb.-ft. of torque. It's sporty enough, but the customers down under will not get the sportiest Impreza trim. 
The one trim level that's missing is the new 2024 Impreza RS with a 2.5-liter Boxer engine. It's designated for North American customers only. Australia can only look at and not touch the new Impreza RS.
The new 2024 Subaru Impreza RS upgrades to a 2.5-liter Boxer engine with 182 horsepower and 178 ft lbs of torque. I recently drove the new Impreza RS and was impressed with its 30 additional horsepower over the 2.0-liter Impreza Boxer powerplant.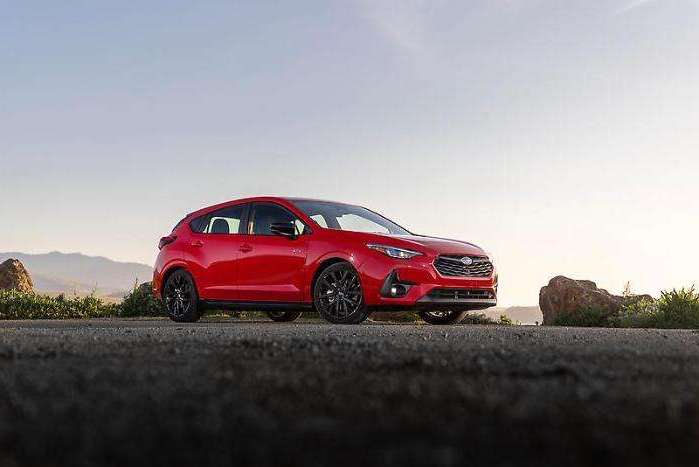 I drove the new Impreza RS in the mountains of Colorado, where the air is thin and the roads are steep. I pushed the RS up a steep incline on I-70 west of Denver at 7,500 feet elevation to give the new compact hatch a good test. 
The RS 2.5-liter Boxer engine's performance was impressive, with 30 more horsepower than the standard 2.0-liter powerplant. The compact hatch easily powered past the slower traffic and had no problem with the steep incline. 
The new Impreza RS is not just an appearance package. The RS has a sport-tuned suspension upgrade, bigger brakes, 18-inch alloy wheels, and SI-Drive.
What is the Impreza RS only for U.S. customers?
The Impreza is no longer manufactured in Lafayette, Indiana, so that's not why the Impreza RS is just for U.S. and Canadian customers. All Impreza models are made in Japan and shipped to Subaru's customers around the globe. 
The U.S. is Subaru Corporation's largest market, where the Japanese automaker sells about 70 percent of all its vehicles. Subaru of America gets many models the rest of the globe doesn't, like the outdoor-themed Crosstrek Wilderness trim level. 
After watching and reporting on Subaru for decades, it's not unusual for the automaker to build certain models for specific markets. Australia gets the 2023 WRX Sportswagon hatchback trim level, and U.S. customers do not. North America is left out and can only look and not touch. 
The reason why Australia does not get the Impreza RS
If Australian sports car enthusiasts want a hot hatch, the WRX hatchback is much better than the Impreza RS. A 2.4-liter turbocharged Boxer powers the WRX Sportswagon with 271 horsepower and 258 lb-ft of torque. It's no contest which Subaru model Australian performance enthusiasts will choose. 
The 2024 Subaru Impreza RS is one more example of how Subaru Corporation has some models designated for specific markets. The sportier 2024 Impreza RS is a forbidden fruit in Australia, but they have the hotter WRX Sportswagon.  
For additional articles related to the 2024 Subaru Impreza, here are a few for your consideration:
Here is the YouTube video: 2.5 RS IS BACK?! 2024 Subaru Impreza RS Review from TheStraightPipes
Denis Flierl brings over thirty years of combined auto industry and automotive journalism experience to Torque News readers. He is an accredited Rocky Mountain Automotive Press (RMAP) member. The last twelve years have been spent with Torque News, covering Subaru vehicles and the latest news. Check back daily for his expert Subaru analysis. You'll find the latest stories on the Torque News Subaru page. Follow Denis on Facebook, Social Media Platform X, and Instagram. 
Subaru Report - We've got you covered! Check back tomorrow for more unique, informative SUBARU news, reviews, and previews you can trust.
Please leave your comments below, share the article with friends, and post X to your followers!
Photo credit: Subaru