The Subaru WRX and WRX STI performance sedan sales stay hot in Canada as they are both up in July. They both remain perennial performance favorites, and saw a sales increase of 22.0 percent. That beats the overall lineup which was up 5.8 percent for the month year over year. The newly-refreshed 2018 Subaru WRX and WRX STI haven't arrived yet, but that hasn't stopped performance enthusiasts in Canada from buying the outgoing 2017 models.
That's different than their U.S. counterparts which saw sales of the 2017 WRX/STI slip backward 10.8 percent from the previous July. Just like Subaru of America, Canada saw its best July sales ever for the lineup with sales of the Outback wagon (+3.3%), Impreza compact (+48.6%), WRX/STI (+22.0%) and BRZ sports coupe (+23.2%) all having impressive gains from the previous July. U.S. buyers are likely waiting for the revamped 2018 WRX/STI models to arrive.
When the sport-tuned 2018 Subaru WRX and performance-tuned WRX STI arrive, they will come with extensive upgrades like revised front styling, optimized suspension enhancements, new 19-inch wheels, upgraded Brembo brakes (STI), new available Recaro performance seats (STI), a Performance Package option (WRX), new EyeSight Driver Assist safety tech (WRX), and upgraded interior materials and quieter cabin.
Two new Limited Edition models are coming
Performance enthusiasts in Canada are also getting the new 2018 Subaru WRX STI Type RA ("Record Attempt") model that U.S. performance enthusiasts will be getting. Driving enthusiasts will be also get the 2018 BRZ tS designed specifically for "higher performance" by Subaru Tecnica International (STI). The STI-enhanced models will make their dealer launch in early 2018. Subaru hasn't revealed how many special edition models will be shipped up north.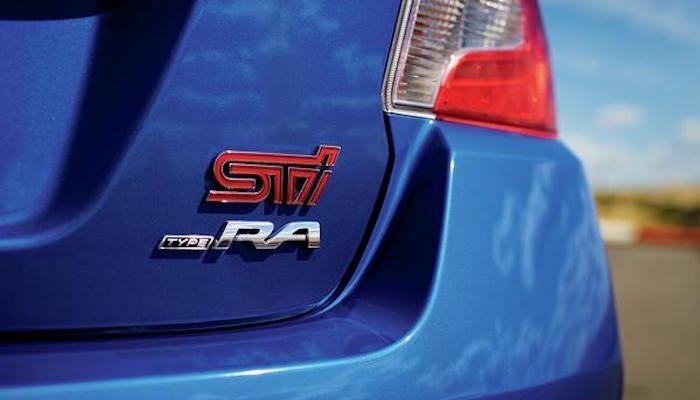 The Subaru WRX, WRX STI performance sedans and BRZ sports coupe are alive and well in Canada as both saw significant sales gains in July. The WRX/STI cools off with U.S. fans who are likely waiting for the 2018 upgraded variants. Look for the models to stay hot as the new 2018 Subaru WRX and WRX STI arrive in Canadian and U.S. showrooms this month.
Photo credit: Subaru Canada