Many Subaru Crosstrek, Forester, and Outback owners use their all-wheel-drive SUV and crossovers to enjoy summer activities in our National Parks to go camping, hiking, trail running, mountain biking, fishing, kayaking, and other weekend adventures. There's good news for active Subaru owners. On Sunday, August 25, all National Park Service sites that charge an entrance fee will offer free admission to everyone.
The National Park Service was created on August 25, 1916, when President Woodrow Wilson signed the National Park Service Act. Each year the Park Service celebrates the anniversary with free entrance fees and special events at parks across the country. It's a perfect day to explore a National Park near you.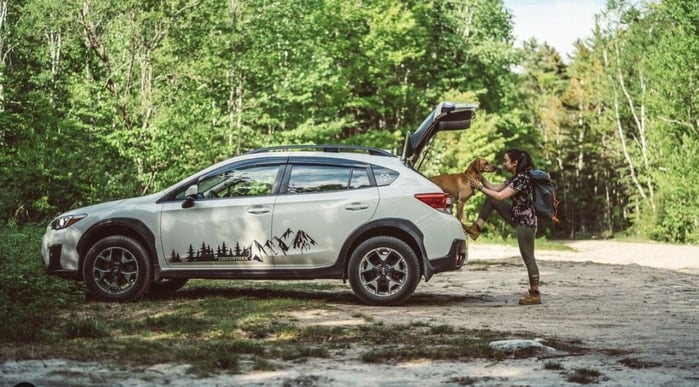 2019 Subaru Crosstrek
Subaru of America reports 33 percent of Subaru Crosstrek owners will use the compact SUV for off-pavement recreation. Crosstrek, Forester, Outback and new Ascent aren't your typical SUVs as they all come with 8.7-inches of ground clearance which no SUV competitor exceeds right off the showroom floor. It's why so many customers use them for weekend activities in the mountains.
All Forester, Outback, Crosstrek, and Ascent models come standard with Symmetrical All-Wheel Drive and come equipped with X-MODE, an off-road system that offers extreme control when you need max control of the vehicle.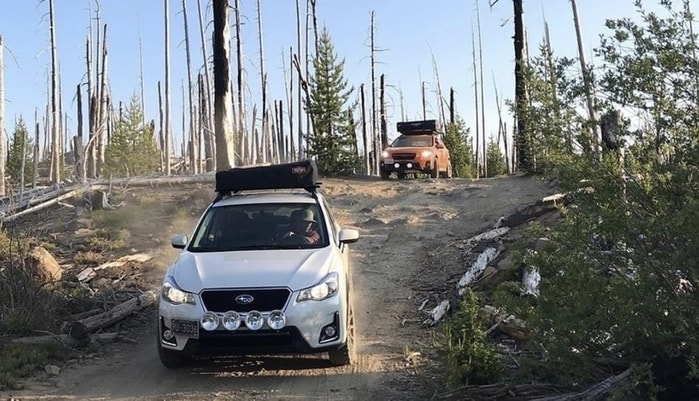 2019 Subaru Crosstrek X Mode
Straight from the factory, the newly-redesigned 2019 Forester and new 2020 Outback are even more off-road capable with Dual-Function X-MODE on certain models that give the all-wheel-drive vehicles even more "go-anywhere" attitude and extreme off-road ability. The Subaru SUVs are also popular with families because of its all-weather capabilities and its utility.
 
With free entry into our National Parks on August 25, it might be a busy day in many parts of the country. Make sure your Subaru Crosstrek, Forester, or Outback has a full tank of gas, extra water, food, ice, and supplies. If you are going camping, you will need extra gear to make sure you have everything to make it safe and a good experience. There are too many items to cover here, so check out the REI camping checklist video below and click to subscribe to Torque News Youtube channel for daily automotive news analysis.
You Might Also Like: Tired Of Normal? Your New Subaru Forester, Outback, Crosstrek Complete Summer Camping Guide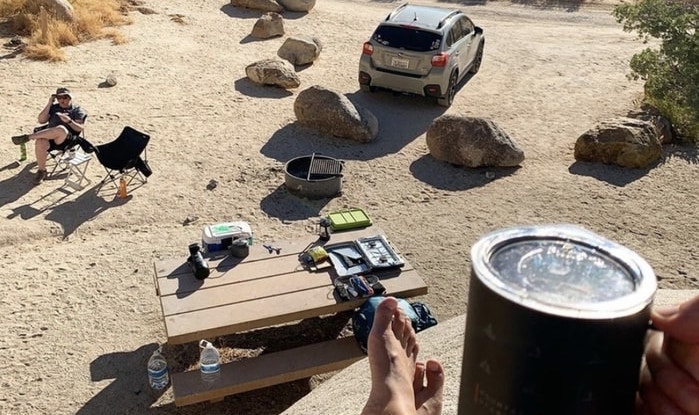 Watch 8 outdoor accessories for Subaru SUV Campers: Forester, Outback and Crosstrek owners click to subscribe to Torque News Youtube channel for daily automotive news analysis.
Bookmark the TN Subaru page and be sure to follow 2020 Subaru Crosstrek model change reports on Facebook, Twitter, Instagram, Subaru Report. Send us your Subaru news tips @SubaruLegitNews and we'll give you a shout out! Be sure to check back tomorrow for more Subaru news and updates.
Leave your comments below, share the article with friends and tweet it out to your followers!
Photo credit: @jbrezy_foz via Subaru_Bend, Subaru of NE