Subaru won't tell you this, but the iconic and performance fan favorite WRX and WRX STI have a dark side. This is not a slam on the sport-tuned WRX or the performance-tuned WRX STI, but information that will hopefully help performance enthusiasts see what to avoid. 
I own a Subaru WRX, so I'm not a WRX or STI hater. I enjoy driving my performance car fast as much as anyone. But that's where some owners get into trouble. I know because while test-driving an STI, I got a speeding ticket for going 95 mph in a 65 and got a speeding and reckless driving citation in Colorado. It was an expensive lesson, and I have not repeated it since.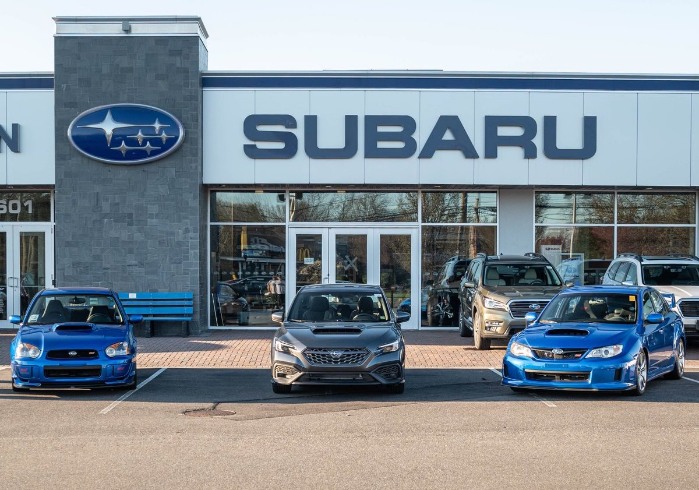 photo credit: Competition Subaru
1. Here is the first dark side:
It's hard to keep your foot out of the gas with the WRX, especially the STI. I wrote in a previous story that Insurify's annual top-10 car models with the most speeding tickets list have the Subaru WRX and Subaru WRX STI listed as number one for the third year in a row. It's no surprise since the WRX and STI attract performance buyers in the 25-35-year-old age range.
Subaru caters to adrenaline junkies. In its preview for the all-new 2022 WRX, Subaru says it's "Loaded with raw power, has upgraded handling, and even more adrenaline-fueled thrills." 
The latest Insurify study says the Subaru WRX and STI still have the most speeding violations of any vehicle nationwide. Subaru WRX and STI drivers get 49 percent more speeding tickets than the average American driver, making their violation rate the highest in the country.
The Subaru WRX and STI are number one, with 18.80 percent of its drivers having at least one speeding ticket on record.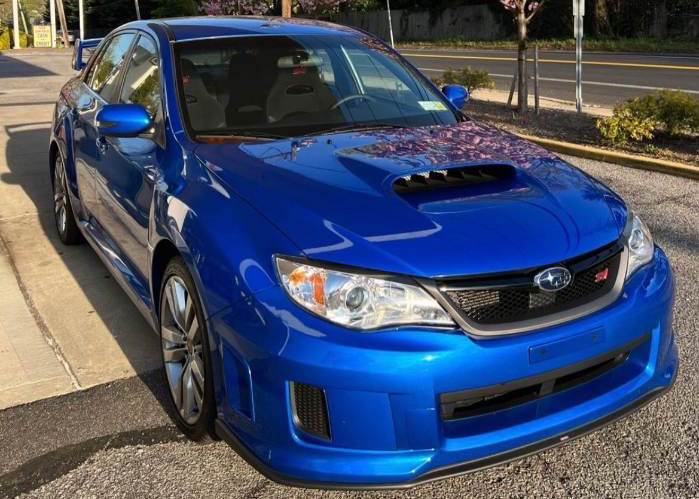 photo credit: Competition Subaru
2. Another dark side to the WRX STI:
Which cars have the most accidents? Yep, it's the Subaru WRX and STI.
Subaru WRX and STI rank among the top ten car models. The Subaru WRX/STI holds the number six spot with the most accidents.
The national average is 7.6 percent of drivers involved in at least one at-fault accident in the prior seven years.
The number six Subaru WRX has 10.7 percent of drivers who have a prior at-fault accident on record.
Insurify says, "The sporty WRX is the first Subaru model on the list. This rally-inspired car appeals to thrill-seekers. Subaru WRX drivers are taking full advantage of the 271-horsepower engine, with 10.7% reporting a speeding citation. They're not always the best at owning up to their accidents. Subaru WRX drivers made the Insurify list of models with the most hit-and-runs in 2022."
3. The third dark side to the WRX and STI:
A recent study I covered from Insurify reveals the top 10 cars with the rudest drivers. Subaru WRX and STI drivers are near the top of the most ill-behaved list.
The team at Insurify says WRX/STI drivers tend to be younger, gravitate to sports cars, and tend to drive faster. It's no surprise recent studies show WRX and STI drivers are involved in more accidents and get the most speeding tickets.
Is it a surprise that the Subaru WRX and STI drivers are some of the most ill-behaved drivers on the road and the fourth-rudest drivers of all other car models? The new study from Insurify cites Subaru WRX and STI drivers as failure to yield, failing to stop, improper braking, passing where prohibited, tailgating, street racing, or hit and run more often than other cars.
The national average across all car makes and models is 23.1 in every 1,000 drivers with one or more citations for a driving infraction categorized as "rude." The study shows 49.7 out of 1000 Subaru WRX and STI drivers are cited for rude behavior.
Insurify says, "Regarding rude driving behavior, Subaru WRX drivers are particularly guilty of improper lane violations and passing violations, which occur 2.5 and 2.3 times as often as the average driver."
Why are the Subaru WRX and STI ranked so high?
Younger drivers who buy the WRX will likely take more risks than drivers who buy the BRZ and Impreza. 
2024 Subaru BRZ tS - We Call Shotgun via @DenisFlierl @SubaruReport @torquenewsauto#subaru #brz #subarubrz #brzts #subarubrztshttps://t.co/HSQCTwocIa
— Denis Flierl (@DenisFlierl) November 11, 2023
It's not surprising to me that customers who buy a 2023 Subaru WRX performance sedan are more likely to take risks and are involved in more accidents than the national average. The youngest demographic purchases the WRX and STI sports cars and isn't afraid to take more risks than other drivers.
Thanks for reading, everyone. I hope you enjoyed this Subaru WRX, STI story. See you tomorrow for my latest Subaru Report.
For additional articles check out the 2024 Subaru WRX TR; here are a few of my top stories. 
My Must-Read Top Picks
Check out AutoTrader's 2024 Subaru WRX TR – Not So Tuner Ready Anymore? YouTube video
I am Denis Flierl, a 12-year Torque News senior writer with 20+ years of Subaru and automotive journalism experience. I enjoy bringing you, the Subaru fans and customers, the most up-to-date Subaru news, reviews, and new model information. You'll find the latest Subaru stories on the Subaru page. Follow me on my The Dirty Subaru website, Dirty Subaru blog, SubaruReport, All Subaru, WRXSTI, @DenisFlierl, Facebook, and Instagram.
I've got you covered! - I cover all Subaru all the time - It's called the "Subaru Report." Check back daily for my expert Subaru analysis!
Please leave your comments below, share the article with friends, and post X to your followers! 
photo credit: Competition Subaru