Toyota RAV4 Prime Owner 1-Year Review - Brilliant and No Regrets
We interviewed Kate S. when she had first purchased her new Toyota RAV4 Prime plug-in hybrid-electric vehicle (PHEV). That story, titled, Why One Toyota RAV4 Prime Owner Passed On The Tesla Model Y and Honda CR-V Hybrid, explained why this green car advocate opted for the RAV4 Prime in the first place. You may recognize Kate S.'s name also because she has generously provided Torque News with quite a few great images of the RAV4 Prime in the wild. We checked in with Kate S. to see if she still enjoys her RAV4 Prime and what insights she might offer to those who are considering an electrified crossover utility vehicle. Here's what she told us in Q&A format.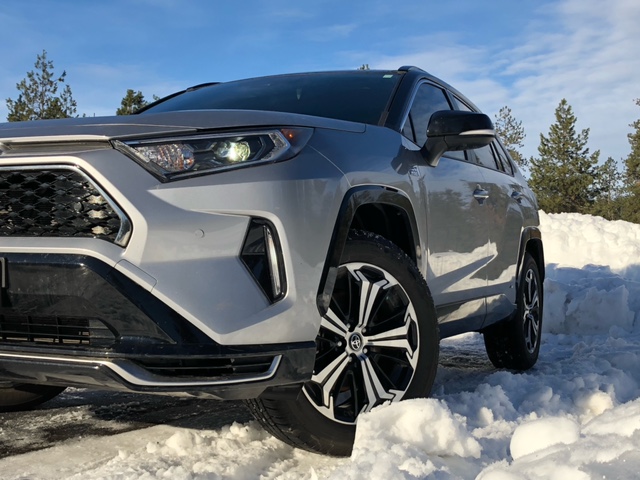 Q: Kate, can you please remind our readers about the vehicle you purchased and how you use it?
Well, it's been a year, goodness that went fast. My silver XSE premium package Prime I aptly named Shadow and I are now one. I know what every switch setting and mode does, I have tamed the beast, mastered my workhorse, and can conclude without a shadow of a doubt, we were meant for each other.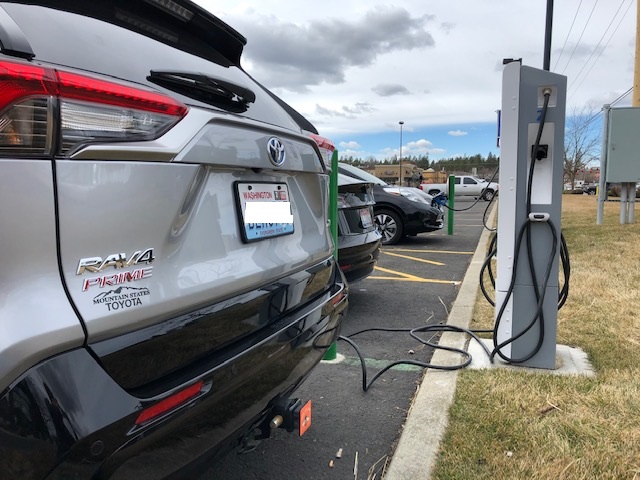 Q: The RAV4 Prime is a PHEV. Can you tell us a bit about your EV range and how often you get gasoline for it?
The biggest expectation I had with this vehicle was efficiency and there I was certainly not disappointed. The EV mile range is rated at 42 but based on my driving style, which is very conservative as my goal is always to try and "beat the score" in how many miles I can fit into one charge, 42 is the low-end number I received and that's in the winter with the heat on. 50 miles per charge was more consistently attained and I could have done even better had I used the engine for my highway driving vs electricity. At one point I was able to squeeze out 2000mi on one tank! Color me impressed and very happy.
Related Story: Truth Unplugged - Data Helps Disprove Critics' Main Complaint About Plug-In Hybrids
Q: The RAV4 Prime offers multiple ways to operate its powertrain. How do you most often use the EV, HEV, and other settings?
The way the modes are designed you could either let the car decide for you on how best to drive it, less efficient, or if you prefer to do it yourself and understand the most efficient way to operate it, you can do that too. With a mixture of EV/HV, proper application of the air conditioning system, and use of paddle shifters I was able to take this car beyond its ratings in every way. One must like to be hands-on to get this level of efficiency else it will be less efficient but less work to drive it as well. I, however, prefer to be in full control which is an option with this car.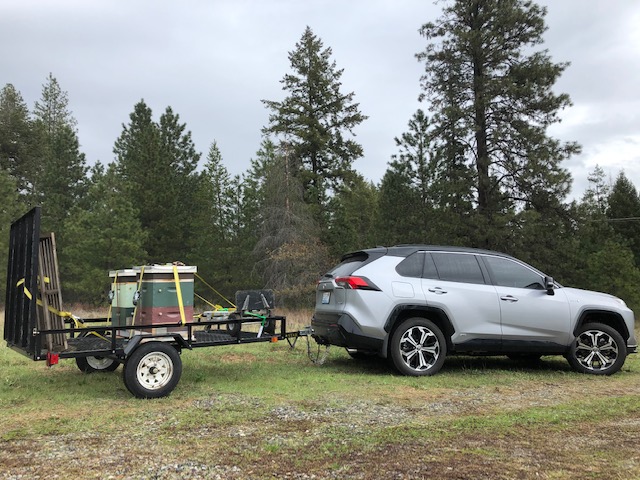 Q: The RAV4 prime is called a "Crossover Utility Vehicle" by most. Do you ever test its "utility?"
My car is not a show horse, it's a farm car and needs to be able to perform, and that it does with ease. Hook a trailer on and the car can tow effortlessly. It is rated at 2500 lbs of towing weight and though I don't weigh what I throw in the trailer, the car tows whatever is there without complaint even in rough terrain. (See Our Story on why PHEVs top BEVS for towing) Off-roading is a function of what tires it has and as I don't have anything fancy on it I haven't tried anything too crazy, but the few mountain roads we tried - well let's just say I was smiling all the way!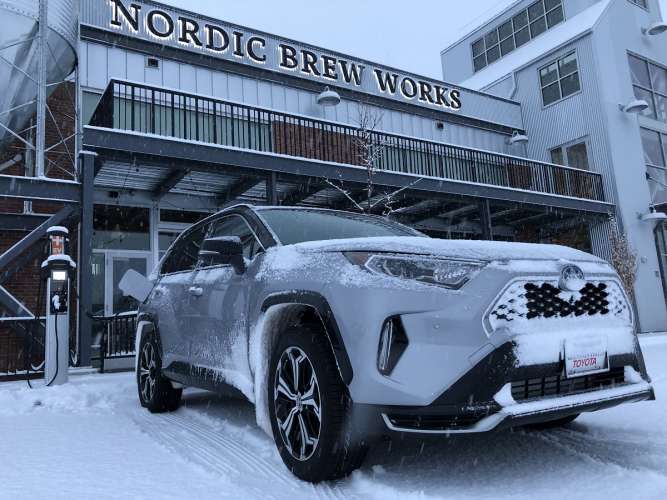 Q: What technology features have proven useful to you?
The digital rearview mirror is a must for anyone utilizing every inch of space in the trunk. It also makes for a very nice extended-range view of what's behind you. The head-up display (HUD) that comes with this trim only is a wonderful thing, not sure I can live without one now. The free for the first four years navigation system integrates with the HUD and gives you turn by turn instructions right in your line of sight making getting to a destination that much more accurate and assured. Speaking of getting spoiled, the 360 view you get during backing up is spoiling me rotten. It is awkward at first but once you get the hang of it there is no more looking out of the car really, where has this been all my life?!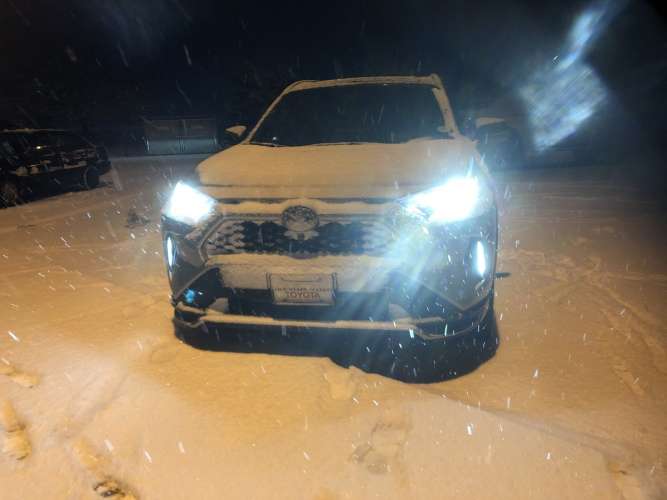 Q: The RAV4 Prime is one of the quickest crossovers in its price segment. Is performance something you value?
Yes! The power that comes from the 302 horses is exhilarating. Though I'm a conservative driver, I do like to make sure that all these horses get their exercise once in a while. It's such a powerful car with a near-instant push of that power that doing it from a standstill can burn some rubber. But get a small roll going before punching it and listen to your passengers squeal with delight! I still giggle myself every time.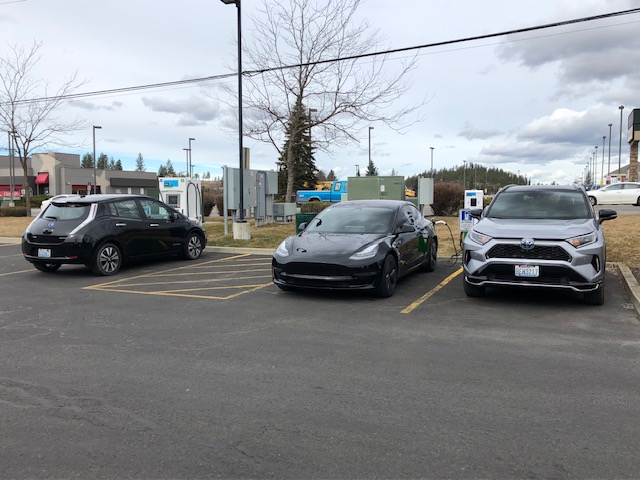 Q: How would you sum up your satisfaction with the Toyota RAV4 Prime after one year of ownership?
This car is absolutely brilliant, a big bravo to the Toyota engineers. There is so much to like about this car. I could go on and on about the qualities and merits of this car. Though it's not perfect, the flaws are so minor to me I don't think twice about them especially compared to the wonderful things it provides. The car is everything that was advertised and more. Its efficiency, workhorse quality performance, amenities that meet every need, and frankly, the fun of driving make the Prime an ultimate vehicle in my book.
Our thanks to Kate S. for sharing her story with us twice and for her outstanding images used to head so many of our RAV4 Prime story posts.
Images of Toyota RAV4 Prime courtesy of Kate S.
John Goreham is a long-time New England Motor Press Association member and recovering engineer. John's interest in EVs goes back to 1990 when he designed the thermal control system for an EV battery as part of an academic team. After earning his mechanical engineering degree, John completed a marketing program at Northeastern University and worked with automotive component manufacturers, in the semiconductor industry, and in biotech. In addition to Torque News, John's work has appeared in print in dozens of American news outlets and he provides reviews to many vehicle shopping sites. You can follow John on TikTok @ToknCars, on Twitter, and view his credentials at Linkedin
Re-Publication. If you wish to re-use this content, please contact Torque News for terms and conditions.