In J.D. Power's latest technology satisfaction study, the 2022 U.S. Tech Experience Index (TXI) Study, Mazda ranked last among all brands. We normally list Mazda among the premium brands at Torque News, but in this case, it would not have helped but hurt Mazda. Premium brands scored the highest.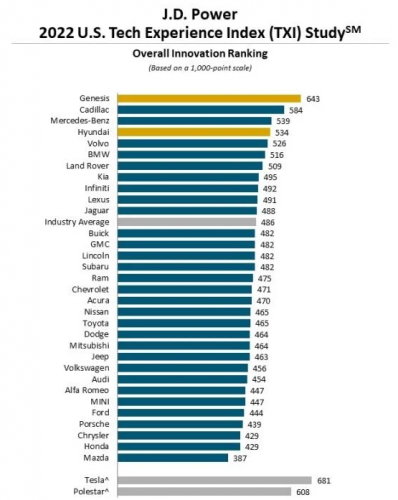 The study found Mazda's score to be just 387. Hyundai scored 534, and Buick scored 482. If you own a modern Mazda, you may be familiar with why the score was so low. Small screens, screens that are at your fingertips but won't let you input a touch control, and a rotary-style mouse interface now abandoned by pretty much every other brand.
Visit any social media group for Mazda models and you will find the infotainment system gripes from Mazda fans. In July, a new member of large and active CX-5 group posted this question: "How's the infotainment system? Does anyone miss having a touchscreen? Seems like Apple CarPlay would be clunky using just a rotary knob. Is the chip shortage the reason Mazda removed the touchscreen?"
This is the type of question you can find in any brand's social media clubs, and usually, the members are fans of the brand and uniformly jump to the defense of the model. Not so in this Mazda club. The simple post generated 67 responses. The very first reply said, "I hate the lack of touchscreen…." Another Mazda owner wrote, "...the infotainment system is my least favorite part about my car." Another chimed in, "...it is by far the worst infotainment system I have used in 10+ years because it feels like a bad aftermarket Chinese ripoff." One member pointed to safety concerns, saying, "...if you have an upcoming turn, it's almost impossible to do anything else like change the Spotify station or change apps as the "cursor" reverts to the direction notification at the bottom."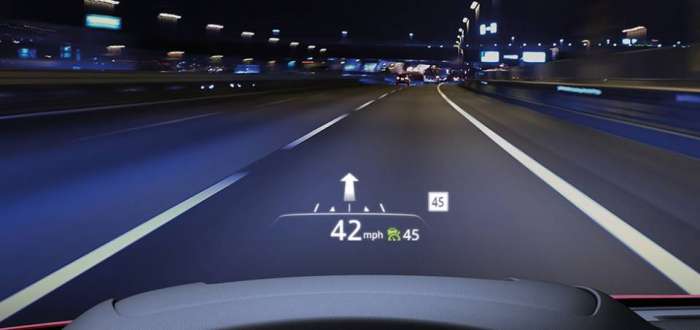 Mazda's infotainment woes are entirely correctable and not all-encompassing. In fact, Mazda is a leader in head-up display technology. At the brand's price point, no competitor has a better HUD system, nor one so widely available. Mazda's audio quality is also solid, particularly in top trims. Finally, the volume knob being relocated to where both the passenger and driver can access it without leaning forward is a great design feature of Mazda's infotainment setup.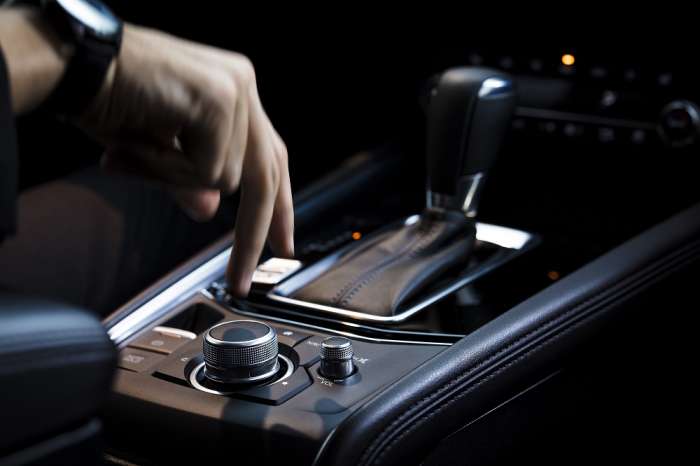 As you can see, owners of Mazda vehicles see an area for improvement in a brand they love overall wish to stay with. The brand has models that top Consumer Reports reliability charts (CX-5), Models that offer the most torque in their segments (Mazda3), and a new American-built model that will offer crossover shoppers even more choices in a hot segment (CX-50). Mazda even scores highest on key crash tests. Infotainment is perhaps the only area Mazda has left to perfect.
Mazda's newest models seem to be moving in a good direction. More touch inputs, wireless Apple Car Play, and slightly larger screens. Are these changes going to be enough? Tell us in the comments below.
Author's Note: This story does not come from a person hoping to bash Mazda. As a CX-5 owner and former/future Miata owner, my main challenge when reporting on Mazda is to be fair and unbiased because I hold the brand in such high regard. However, all of the news should be reported about brands we love. This new study seems to add a factual element to the subjective view of Mazda's infotainment setup that many owners have expressed in fan clubs.
Mazda infotainment screen image by John Goreham. 2022 Technology ranking chart by J.D. Power. Head Up Display image courtesy of Mazda. Rotary MMI and volume knob image courtesy of Mazda.
John Goreham is a long-time New England Motor Press Association member and recovering engineer. John's interest in EVs goes back to 1990 when he designed the thermal control system for an EV battery as part of an academic team. After earning his mechanical engineering degree, John completed a marketing program at Northeastern University and worked with automotive component manufacturers, in the semiconductor industry, and in biotech. In addition to Torque News, John's work has appeared in print in dozens of American news outlets and he provides reviews to many vehicle shopping sites. You can follow John on TikTok @ToknCars, on Twitter, and view his credentials at Linkedin
Re-Publication. If you wish to re-use this content, please contact Torque News for terms and conditions.