Torque News has been fortunate enough to have extended seat time in the Nissan Z sports car. We've tested two modern Z's, including a Performance, and now the new '2024 Z NISMO. As good as the Z is, the Z NISMO does set a higher bar. To begin with, the Z NISMO builds upon the already impressive content included with the Z's Performance trim. Here is what we found makes the Z NISMO special.
Related Story: Nissan Z Fans Love the New 2023 Z Sports Coupe
2024 Nissan Z NISMO - Starting With Performance
The Z NISMO starts with everything you get in a Performance trim. That means the 19-inch Rays wheels are included. You also get the limited-slip differential. And with over 400hp on tap, you are going to want both of these.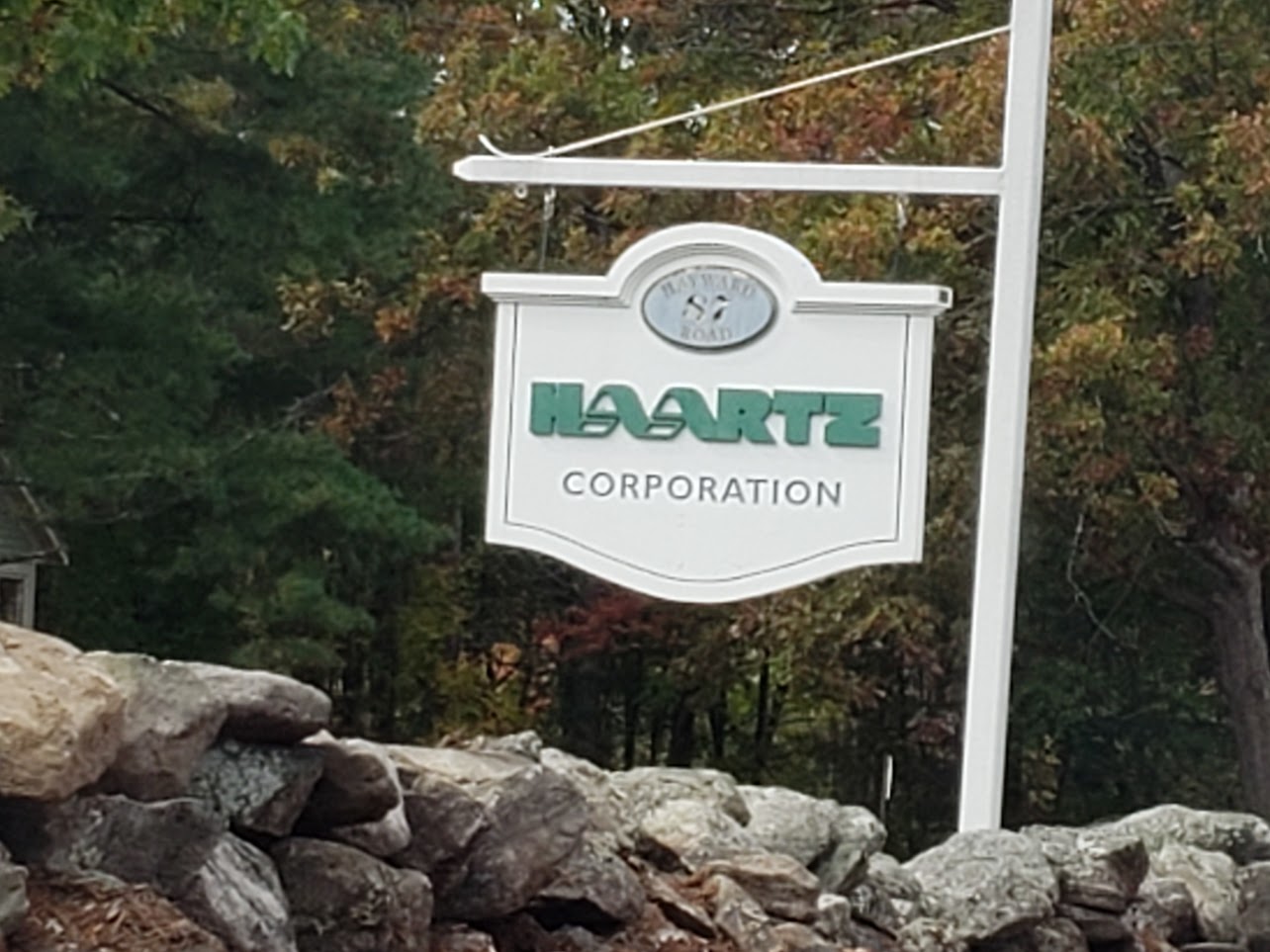 2024 Nissan Z NISMO - Does It Feel Special Compared to the Z?
To answer this important question, we visited Haartz Corp. in Metro West Boston. Haartz makes the world's best materials for convertible tops as well as premium interior textiles. We have a friend there we consider the Z guru, Phil Hollenbeck. He owns Zs, he races Zs, we have a strong suspicion he may dream about Zs now and again. He also owns some great vintage sports cars like a Conquest and 3000GT. His daily is a six-speed-manual Accord Coupe. When we want to know if a sports car is special, we take it over to Phil and then listen. Phil was blown away by the Z NISMO.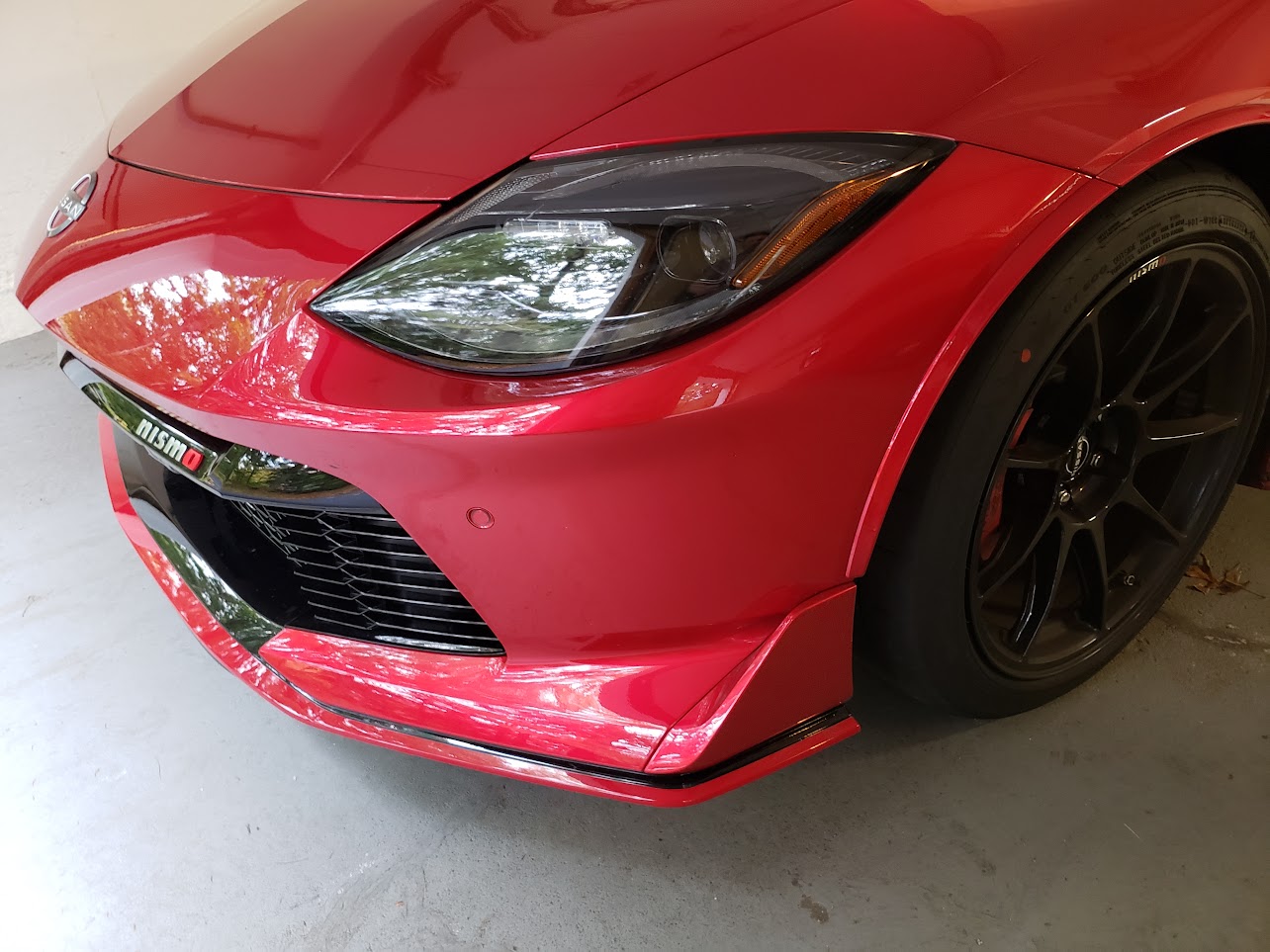 He picked out the G nose immediately and commented on its nod to Z heritage. Phil also checked out the special tires, brakes, and the shock tower brace (adjustable, who knew?). On a test drive from the passenger seat, Phil asked, "Did you notice the downshift just then?" I hadn't. He said, "You can really feel the quickness with which this car shifts down." We had an hour with Phil and had to let him get back to work to wrap up his day. He is headed to Connecticut for an extended weekend of racing Zs. What we came away with was a certainty that this Z NISMO is a legit Z to the core. And quite special. 
2024 Nissan Z NISMO - Tires
Serious enthusiasts often start by swapping out the all-season rubber their sports car comes standard with for something a little more grippy. Nissan saves you that step if you opt-in for the Z NISMO package. The tires are gummy Dunlop SP SPORT MAXX GT600s. These Ultra-high-performance summer-only tires clean two strips along the street as they pass, picking up all the little bits of stone, sand, and debris. They are the stickiest tires we have ever tested on public roads. The Z NISMO's tire size is 10 mm wider than those found on the Performance trim. 
2024 Nissan Z NISMO - Brakes
You get bigger brake rotors and race-compound brake pads in the Z NISMO. The open rims really show them off. The brake feel via the pedal is amazing. 
2024 Nissan Z NISMO - Transmission
If you want your Z equipped with an automatic transmission, you'll love the Z NISMO since it only comes that way. Nissan says the nine-speed automatic transmission has been enhanced for faster and more dynamic shifting performance. The downshift time is half that of the Performance trim. You can paddle-shift the Z NISMO if you wish, but Nissan says you can't do it as quickly as the car itself can when in the Z NISMO-specific Sport+ drive mode. This mode is intended for track use only and makes full use of the transmission's quick reaction times. 
2024 Nissan Z NISMO - Power
You get an added 20 hp with the Z NISMO, for a total of 420 hp. Torque climbs 38 lb-ft to 384 lb-ft, all of which is available at just 2,000 RPMs. Z NISMO-only engine enhancements include improved cooling, increased turbocharger boost, increased turbine speed, and an "independent ignition spark timing strategy."
2024 Nissan Z NISMO - Styling and Aero Enhancements
The Z NISMO has what Nissan called its G-Nose. It extends a bit further than the standard Z's nose. 
2024 Nissan Z NISMO - Chassis and Suspension Changes
The Z NISMO is a driver's car intended for track use. It features a different suspension tuning from the Performance. Differences include front, rear, and rear underfloor bracing, stiffer front and rear suspension bushings, and a stiffer mounting bushing for the steering rack. You can definitely feel the stiffer ride on your first mile of a test drive. 
2024 Nissan Z NISMO - Price
The price as tested of our media loaner was $68,680 inclusive of its Destination and Handling charge plus its special Passion Red TriCoat paint. All Z NISMO cars come equipped with an automatic transmission, so that is also part of the price. By contrast, a Sport Z starts at around $43K. Ten thousand dollars separates the base Sport trim from the Performance trim.
Our Opinion of the Nissan Z: Three Reasons You Will Love the Nissan Z
Conclusion - Our Take Having Tried the 2024 Z NISMO
If your aim is to own and operate the fastest track car you can buy for under $70K, the 2024 Nissan Z NISMO should be on your shortlist. We have been lucky enough to track Z cars a couple of times, and our takeaway is that the Z feels precise, exciting, and fast. The Z is a car that any owner can enjoy on-track but also offers the driver many years of growth in his or her skills. If your aim is to find a fun and comfortable weekend sports car for on-road use, a manual-equipped Sport or Performance is also a very good choice and may be the better pick of the available choices. We think it is very cool that Nissan has opted to bring out a racebred version of the Z for those who can make the most of its hard-to-match capabilities. 
Images By John Goreham
 
John Goreham is an experienced New England Motor Press Association member and expert vehicle tester. John completed an engineering program with a focus on electric vehicles, followed by two decades of work in high-tech, biopharma, and the automotive supply chain before becoming a news contributor. In addition to his eleven years of work at Torque News, John has published thousands of articles and reviews at American news outlets. He is known for offering unfiltered opinions on vehicle topics. You can follow John on Twitter, and connect with him at Linkedin.