2023 Volvo XC90 B6 AWD Is the Ultimate SUV
The 2023 Volvo XC90 B6 AWD is one very special SUV. The trim we tested was named "Ultimate," and we can't disagree.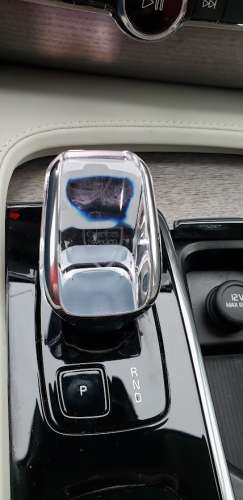 2023 Volvo XC90 B6 AWD Ultimate - What Is It?
The XC90 is a full-size three-row luxury SUV with seating for seven passengers. The B6 part of the name means that the vehicle has a gas engine with a mild hybrid system. AWD stands for all-wheel drive, and the Ultimate trim means it comes loaded with goodies.
2023 Volvo XC90 B6 AWD Ultimate - Where Is It Made?
The XC-90 is built in Sweden with a Swedish engine and a Japanese transmission. About 60% of its parts are made in either Sweden or the Czech Republic.
2023 Volvo XC90 B6 AWD Ultimate - How Much Does It Cost
The 2023 Volvo XC90 B6 AWD Ultimate starts at just over $70K. Our tester had added features that brought the price, including the destination charge, to $76,995.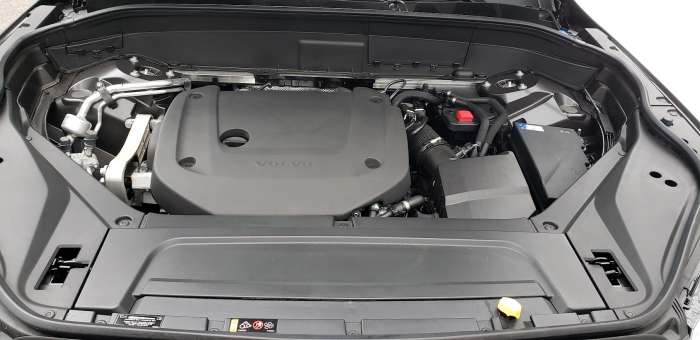 2023 Volvo XC90 B6 AWD Ultimate - What Powers It?
The B6 version of the XC90 has a gem of a 2.0-liter turbocharged engine. It is mated to a geared transmission. Volvo says that the XC9- B6 has a mild hybrid system. Total torque is 310 lb-ft, and you feel as if it is available at any time. Fuel economy is just 22 MPG combined and the CX-90 B6 requires Premium Fuel. Being a gas-only vehicle, the XC90 earns just a 5 on the EPA's 10-scale for greenhouse gas emissions.
2023 Volvo XC90 B6 AWD Ultimate - How Does It Drive?
The top-trim XC90 we tested was a dream to drive in all conditions. It's snappy off the line, and always feels as if it has abundant and willing power to spare, and its powertrain is smooth a silk. If you need any proof that a 2.0-liter engine is all any SUV needs, drive this one.
Handling is precise, and there is no SUV tippiness to the XC-90. This may be helped by its 21-inch low-profile tires and its air suspension. All we know is this vehicle drives so well that you won't miss your sedan. Rough pavement posed us no issues during a mid-winter city excursion. Let's simply call the XC90's driving characteristics the best in class.
On the highway, the XC90 is so smooth and quiet you would swear you were in an EV. It tracks straight ahead, and the driver assist systems are ideal for their mission.
2023 Volvo XC90 B6 AWD Ultimate - Content and Infotainment
The XC90 Ultimate has so many luxury features that set it apart from merely premium SUVs they are hard to even list. A crystal shifter. A heated steering wheel with not one, but three level settings. Rear heated seats. Front passenger massage seats. Microfiber pillar and ceiling covers. A steering wheel you can just sit and look at it is so well crafted. And the leather is real. Not plastic pretending to be somehow more virtuous.
The XC-90 also won us over by having a spare tire and a complete tool kit under the generous cargo area floor. Let's face it, no vehicle without a spare is really a utility vehicle.
The infotainment system in the XC90 works very well, but is heading down a path we are not fans of. The system is built around Google, which we are a fans of in general. However, you will need a subscription to make it work. It's included at first, or course, but then you pay for it. The vehicle does not have Android Auto, so using your own Google Maps, Pandora, etc, without a subscription doesn't seem to work. Ironically, there is Apple Car Play, but it only works with a cord. If you don't mind piling up additional subscriptions to pay for things already available to you at no cost, this system will do the trick.
2023 Volvo XC90 B6 AWD Ultimate - Conclusion
We drive a lot of premium and a handful of real luxury SUVs each year. The difference between the two is sometimes hard to discern. In the XC90, you know you are in a true luxury vehicle.
If we were shopping for a Volvo, we would look closely at the full hybrid and plug-in hybrid options and weigh the content vs. the B6 engine-equipped trims. Paying for premium fuel is a real kick in the pants, regardless of one's tax bracket.
2023 XC90 B6 AWD Ultimate images by John Goreham
John Goreham is a long-time New England Motor Press Association member and recovering engineer. John's interest in EVs goes back to 1990 when he designed the thermal control system for an EV battery as part of an academic team. After earning his mechanical engineering degree, John completed a marketing program at Northeastern University and worked with automotive component manufacturers, in the semiconductor industry, and in biotech. In addition to Torque News, John's work has appeared in print in dozens of American news outlets and he provides reviews to many vehicle shopping sites. You can follow John on TikTok @ToknCars, on Twitter, and view his credentials at Linkedin