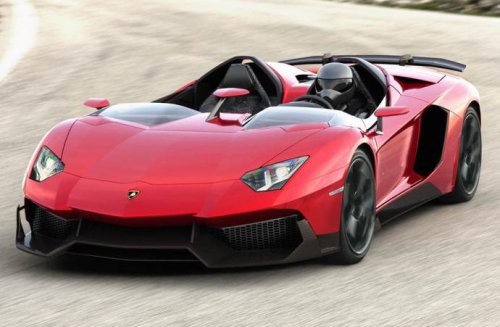 Four European Cars You Can't Ignore at the Geneva Auto Show
This show traditionally is one of the most important auto shows in the world and an important launch site for various European brands. The show runs through March 18, and will attract press, celebrities, and car aficionados from around the world. There are 260 exhibitors from 30 different countries showing wares in eight categories or sections:
• Private motor cars
• Electric and alternative-propulsion cars
• Special bodywork for motor cars, design and engineering
• Converted cars (tuners)
• Accessories and components
• Original Equipment Manufacturers (OEM)
• Workshop installations
• Miscellaneous products and services
Top manufacturers usually unveil major introductions or new innovations at the Show. This year about 140 World and European premieres have been announced in the categories of "passenger cars", "special bodywork" and "converted cars." Forty world and European premieres have been registered by the accessories, OEM and workshop installations categories.
With this much activity going on it's hard to know where to start talking about the show. But here's an attempt to isolate four European cars that you can't ignore:
This concept is the first SUV under development by Bentley and scheduled for introduction as a 2016 model. The car is hard to ignore: it's big, it's brash, it's full of bling, and, well, it's a Bentley. The vehicle most resembles a Bentley Mulsanne, which itself looks like a Continental in steroids. What do you get when you take a car on steroids, lengthen it, raise it, add all-wheel drive, and add off-road capability (and weight)? An EXP 9F of course.
The car likely will be built on the large SUV platform that currently is used by VW on the Audi Q7. The EXP 9 F Concept uses a 6.0-liter twin-turbo W-12 good for about 600 hp and 590 lb-ft of torque paired to an eight-speed automatic. But rumor has it that the SUV will be available with the brand's first-ever vehicle plug-in hybrid powertrain.
The interior is packed with handcrafted leather and wood of course. The rear tailgate doubles as a picnic table complete with extendable awning, and the car is equipped with plates, silverware, and cocktail glasses. Who doesn't need those?
This year's Car of the Year award went to the Opel/Vauxhall Ampera, the sister car to the Chevy Volt. The jury was made up of 59 journalists from 23 countries. The Car of the Year has been awarded since 1964 and was created by seven European magazines from seven countries: Germany (Stern), Italy (Auto), France (L'Automobile), Spain (Autopista), Great Britain (Autocar), The Netherlands (Autovisie) and Sweden (Vi Bilägare).
The choice of the Ampera is a controversial one. While nearly universally acclaimed by critics and politicians, the Volt has not been a commercial success. Recently GM announced a pause in production as supply has outrun demand. Whether or not consumers in Europe will embrace the Ampera is yet to be determined. But the critics, once again, are lauding GM for the vehicle in Europe.
The Ampera is Europe's first electrically driven car that is not range-bound. Like the Volt, the car has 40-80km of lithium-ion battery powered electric driving with an extended range of 500km due to the on-board generator. In Europe, it will be a 5-door, 4-seat model that can be recharged in about six hours.
The issue for the Volt is its cost: $40-45,000 depending on options in the U.S. The Ampera's pricing is expected to be comparably expensive versus alternatives. It costs about half as much to buy a car with a small turbo diesel in Europe achieving the equivalent of 40-50 miles per gallon. And, unlike the Ampera, these cars do not require charging and are not subject to battery power degradation due to temperature. The debate of hybrid/electric versus diesel will continue.
So all eyes will be on the Ampera to see if it can achieve commercial in addition to critical success.
The VW Cross Coupé is an updated Tiguan crossover scheduled to be available in 2014. The car is powered by a plug-in hybrid diesel-electric powertrain capable of achieving the equivalent to 131 miles per gallon on the European test cycle. The diesel-electric engine has a two-liter, 4-cylinder diesel, a lithium-ion battery pack, and two electric motors delivering about 54 horsepower to the front wheels and about 110 horsepower to the rear wheels. Combined output would be 302 horsepower with an incredible 516 pound-feet of torque.
Pages
Please
SHARE
with friends and include TorqueNews in
Google Alerts
for tomorrow's interesting stories.