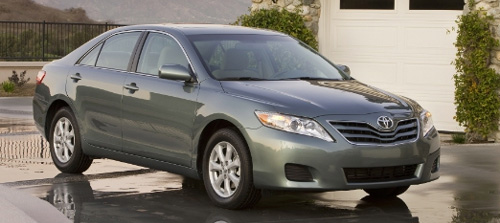 African Americans Prefer Toyota Over Other Brands
The Top 5 brands among African Americans were:
Toyota - 15.0%
Ford - 11.7%
Chevrolet - 11.4%
Honda - 11.3%
Nissan - 10.2%
Tastes did not quite reflect the overall U.S. market where the top 5 brands by company share were:
GM – 19.1%
Ford – 16.7%
Toyota – 15.2%
Honda – 10.6%
Chrysler – 9.4%
"With the U.S. population growing faster in the African-American segment than others, there's a significant opportunity for automotive manufacturers and dealers to begin to align marketing initiatives toward this specific audience," said Marc Bland, product strategist at Polk. "Those companies that are ahead of the curve, like Toyota, are already reaping the rewards."
Buick continues to show a resurgence in interest among all markets, but especially among African-American buyers. The fastest growing brands were:
Buick - 72.2%
Hyundai - 53.2%
Kia - 34.6%
Cadillac - 34.4%
GMC - 33.6%
Total new vehicle registrations among this audience reached 641,090, an increase of 11.5 percent over 2009 -- and represented 7.4 percent of all new vehicle registrations in 2010. The African-American market volume increase was 68.6 percent greater than the non-ethnic market increase of 6.8 percent.
Please
SHARE
with friends and include TorqueNews in
Google Alerts
for tomorrow's interesting stories.