When the hood of this Dodge Charger sedan is closed, you might mistake it for a very clean SRT8 model with some basic exterior upgrades, but when Jim Koutsoubis from True Street Performance pops the hood, you would realize in a hurry that this is a very unique first gen modern Charger. This car is powered by a supercharged Hellcat Hemi, but it isn't just an engine swap, as True Street Performance added an array of other Hellcat components and a built NAG1 transmission, improving the overall performance of the early modern Charger. He calls it the HellX.
This Charger from True Street Performance is gorgeous, and it could be yours. All you have to do is buy a shirt from the Modern Street Hemi Shootout and you could be entered to win this Hellcat Hemi-powered sedan.
The HellX
As you can see in the pictures here, Jim from True Street Performance built himself a stunning first generation LX Charger with a collection of parts from a Hellcat car. Most notably, he packed the Hellcat Hemi under the hood, but that is only the beginning of the mod list.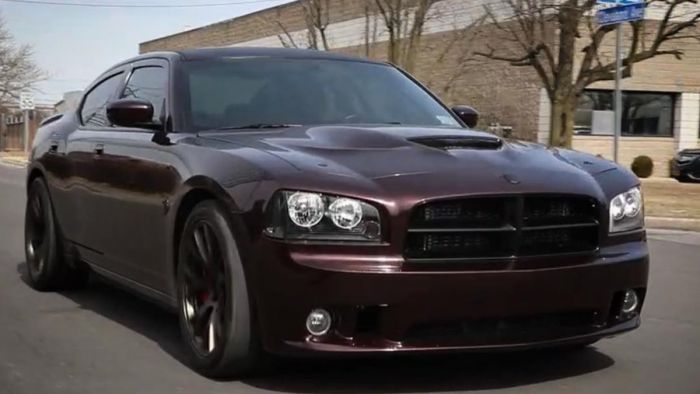 On the outside, Jim added 2015 Hellcat-style wheels, front and rear Brembo brakes from a Hellcat car, Hellcat badges on the fenders and trunk lid and a Hellcat-style hood with a front-facing scoop and dual heat extractors. It should be noted that the HellX Charger also has the stock Hellcat exhaust, including the catalytic convertors, so this 2007 Dodge sounds like a Hellcat Charger.
On the inside, the HellX Charger features the suede/leather Hellcat front bucket seats, along with all of the standard features of a 2007 SRT8.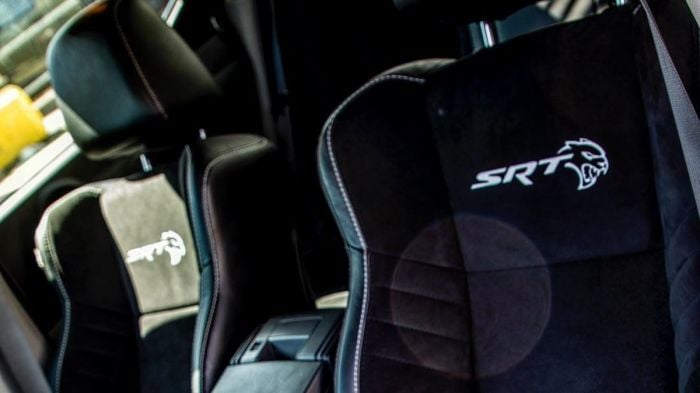 Finally, in addition to the supercharged engine which has been upgraded with a 2.85 pulley, this Charger has an NAG1 transmission from Paramount that is built to handle all of that power, while a factory Hellcat Charger rear differential with a 3.09 gear seat helps put the power to the wheels. As a result, this 2007 Charger has run a best quarter mile time of 10.2.
The Giveaway
You might be thinking that this all sounds too good to be true, but this is the real deal. The Modern Street Hemi Shootout is selling shirts for $100, but they only have 500 to sell. If they sell at least 400 of those shirts, one of the folks who buys a shirt will win the HellX Charger shown here. If they sell less than 400 of those shirts, the drawing will be for a cash prize of up to $25,000, but obviously, the key here is that if the Modern Street Hemi Shootout sells enough shirts, Jim from True Street Performance is going to give one of those shirt-owners his Hellcat-powered LX Charger.
For more information on buying a shirt, or how the cash prize system works, click here to read all of the details on the Modern Street Hemi Shootout website.
The bottom line here is that if the Modern Street Hemi Shootout sells enough of these shirts, one of the people who buys one is going to win the unique 2007 Charger shown here. If you want your shot at winning this car, you will need to buy a shirt and then share the contest with other people who are likely to spend $100 for a shot at winning a Hellcat Hemi-swapped 2007 Dodge Charger.