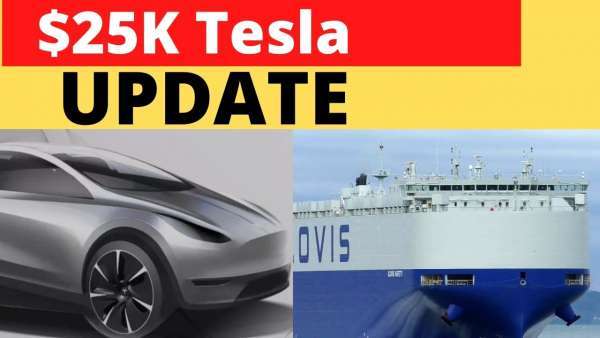 Tesla's Giga Shanghai Shipment Deal May Be for The $25,000 Car
Tesla just secured 1 year of Giga Shanghai shipping with Hyundai Glovis. This is going to allow Tesla to ship 500K extra cars in 2022 and I think Tesla is getting ready to produce the $25K car at Giga Shanghai and readying the shipment logistics, so the company can ship them globally.
First, Tesla is quietly putting a $190 million addition onto Giga Shanghai that will produce huge numbers of vehicles in the second half of 2022. Shanghai production is continuing to ramp up with a growing demand worldwide, it's only logical to put in place export shipping contracts.
But also, Robert Grafham, who commented here before, has an interesting take on it. He says "my take is that this is part of the preparation for up and coming new production! It could be used for Model 3 export in the short term, but I believe this is mainly being set up for the sub $25K base model when that goes into production! Elon has already confirmed that this under-25000 dollar Tesla EV will be produced and shipped globally from Giga Shanghai, and we already know the new battery deal with BYD for blade batters will be used in the new subcompact car."
So I think Tesla is preparing the groundwork either for shipping huge quantities of 25K affordable car in 2022, or simply to meet its growing demand.
Armen Hareyan is the founder and the Editor in Chief of Torque News. He founded TorqueNews.com in 2010, which since then has been publishing expert news and analysis about the automotive industry. He can be reached at Torque News Twitter, Facebok, Linkedin and Youtube.