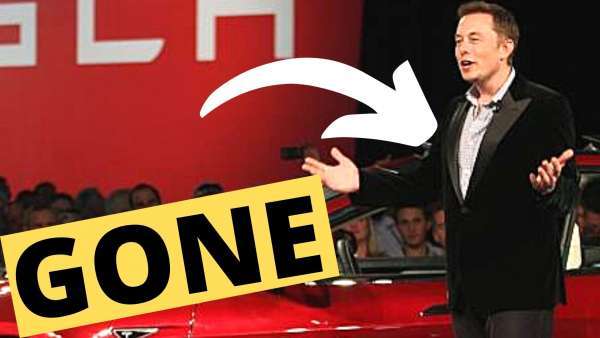 Tesla Did Something Stunning Showing Future Without Elon Musk
Tesla just did something stunning. It offered a glimpse of a future without Elon Musk. A calm, coherent quarterly conference call previews what's to come.
Elon Musk may seem inseparable from Tesla, but on Wednesday night, the company offered the first real taste of what it might look like without its billionaire CEO.
Do you think Elon Musk may soon leave Tesla's CEO position based on this move by Tesla?
Tesla's total revenue grew 57% year over year, driven by growth in vehicle deliveries and growth in other areas of Tesla's business. Average selling price declined by 6% year over year due to reduced Model S and Model X sales.
Profitability
Operating income improved to $2 billion compared to the same period last year, resulting in a 14.6% operating margin. This profit level was reached while incurring stock-based compensation expense attributable to the 2018 CEO award of $190 million in Q3, primarily driven by a new operational milestone becoming probable.
"Overall, I am very proud of what the team has achieved," said Tesla CEO Zach Kirkhorn during a conference call after the annual report was presented. As I said, CEO Elon Musk was not present at the conference for the first time. However, the top manager warned that there were still major challenges ahead and that mass production would depend heavily on the currently difficult supply of components. The electric-car pioneer emphasized that the factories were "not running at top speed."
Torque News EV commentator Dean McManis writes, 'It's hard to imagine Tesla without Elon Musk being front and center. His outspoken nature has been alternately beneficial and catastrophic for Tesla as a company. The same could be said for Steve Jobs at Apple. I would not want Tesla to lose their fighting, entrepreneurial spirit and push for innovation, and have dull corporate bureaucracy and short term thinking take over and slow Tesla's good efforts to change the world for the better."
Other people says they don't think Elon will be leaving Tesla, but just focusing on other things, maybe just staying as a lead engineer. Whether he stays as CEO, however, they say they are not sure. Either way, his influence will no doubt be present at the company. On a personal level, they don't think Elon will be able to fully let go, as he has put so much into the company.
Armen Hareyan is the founder and the Editor in Chief of Torque News. He founded TorqueNews.com in 2010, which since then has been publishing expert news and analysis about the automotive industry. He can be reached at Torque News Twitter, Facebok, Linkedin and Youtube.