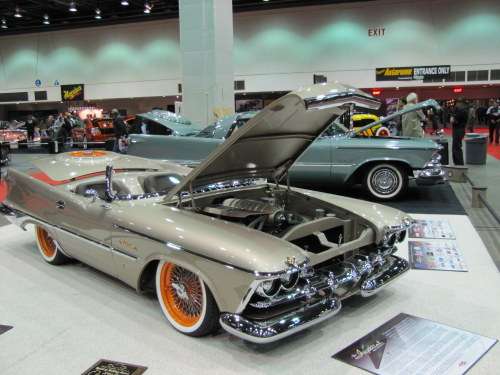 Super-Modified Chrysler Imperial vs. Original Model
For the record, Imperial as a marque was always sold in Chrysler dealerships and never in distinct Imperial dealerships. So, the nameplate failed to separate itself as its own marque as a consequence.
This custom version retains the width but with a much shorter wheelbase. It caught everyone's eye when it drove in on set-up night of the Detroit Autorama 2011.