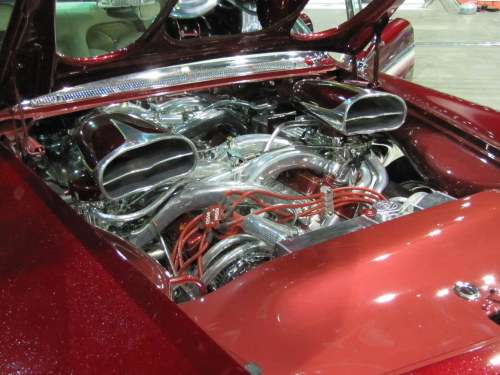 Radical Custom Chrysler Imperial also has a huge engine
I recall at least 413 cubic inches while other models had Hemi-head engines.
This one looks like a 413 with that dual cross-over manifold with twin 4 barrel carbs.
Update: My brother-in-law Joe Gibbs reminded me via Facebook that the name for that intake manifold system was "Ram Induction." I think he's right.