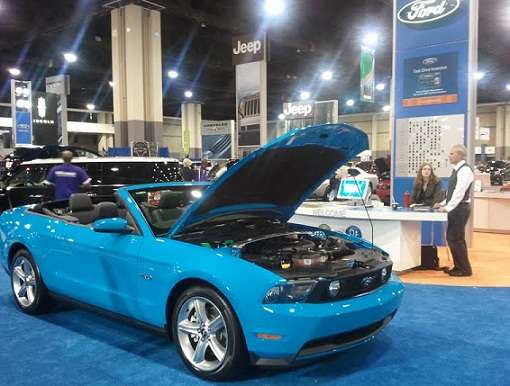 Visiting Ford Display at Charlotte Auto Show
Advertisement


Think your friends would be interested? Share this story!
This is the Ford display at Charlotte International Auto Show, which Torque News visited this afternoon. Yesterday ford tweeted asking me to stop by and say hello. We did today and this is our living proof. The display looked great, but the convertible Mustang looks very nice too. Also see Ford Fiesta and Game at Charlotte Auto Show.