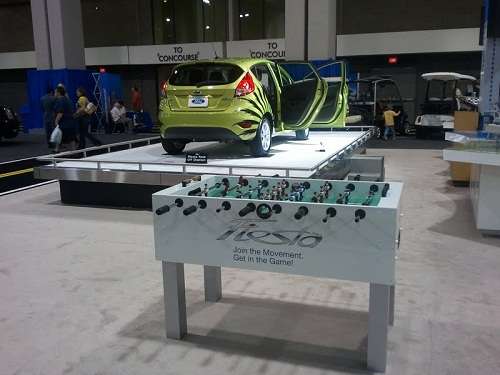 Ford Fiesta and Game at Charlotte Auto Show
Advertisement


Think your friends would be interested? Share this story!
While visiting Ford's display at the Charlotte International Auto Show this afternoon I really loved the way they have put this game near its Fiesta model. This is indeed a great combination as it reads "Join in the movement. Get the Game." Yet, it also was a great way to attract game lowers' and those with kids' attention and come to Ford's display. Good thinking Ford.