I finally got to see the 2024Tundra TRD Pro up close and personal. I also was able to drive it.
In the mountains of North Carolina.
Time to reflect on Tundra on-road and off-road prowess.
2024 Toyota Tundra Terra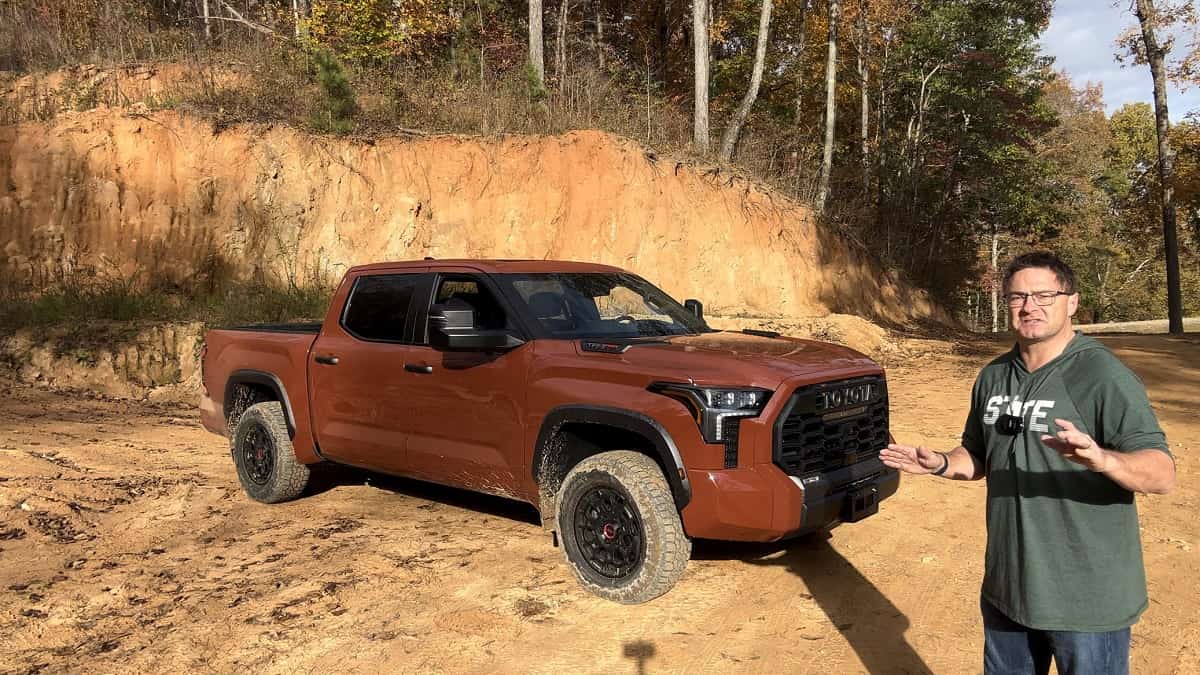 Terra was announced a few months ago as the new (and very unique) signature Toyota TRD Pro color for 2024 model year trucks and SUVs. This means Tundra and Sequoia and Tacoma and 4Runner have all received the Terra treatment too.
I wasn't completely sold on Terra as the hero color (think of it as an orangish, brownish, brick reddish mix) when it was first revealed.
All-natural, in the mold of previous TRD Pro colors like Cement and Quicksand.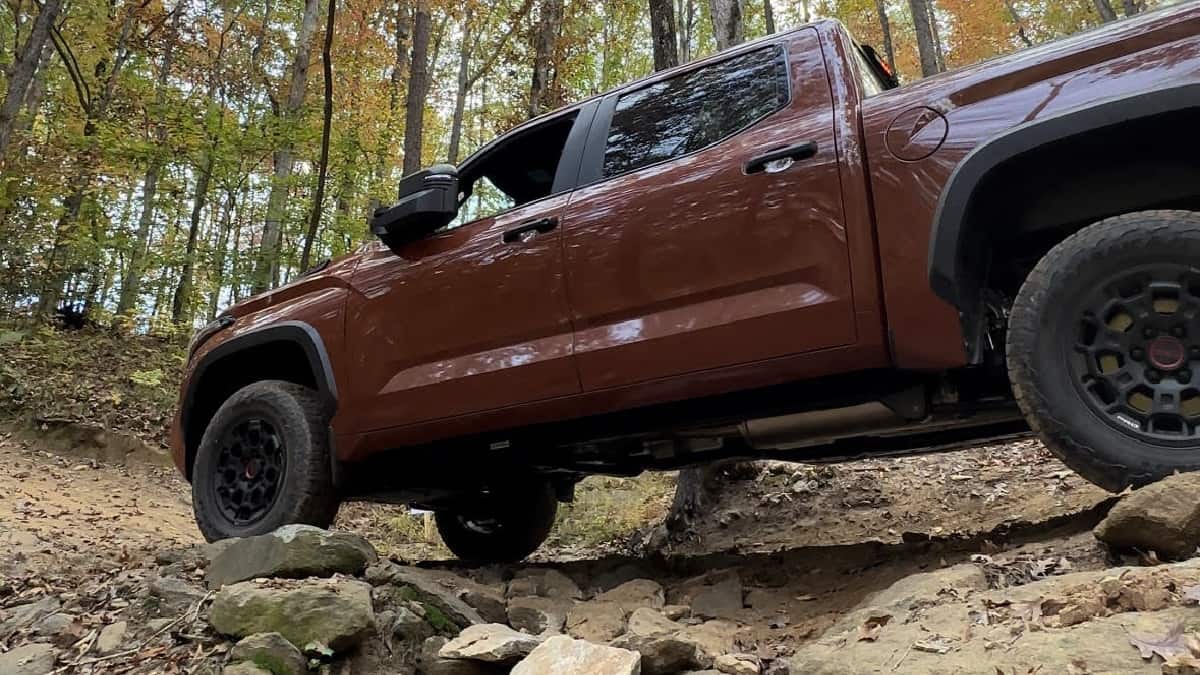 It still would not be my first choice, as I'm not a fan of this shade for my own personal truck or SUV. But I can certainly see why many people will enjoy it. And I have to say Terra grew on me over the course of the past four days of seeing and driving it.
Terra looks incredible in the fall season. It really popped when surrounded by thousands of autumn yellow, orange, and red leaves. On a side note, if you haven't seen the North Carolina mountains in mid-to-late October, you might want to visit for yourself and see.
My Torque News story on Ranking the TRD Pro colors
Just amazing.
2024 Tundra TRD Pro Test Drive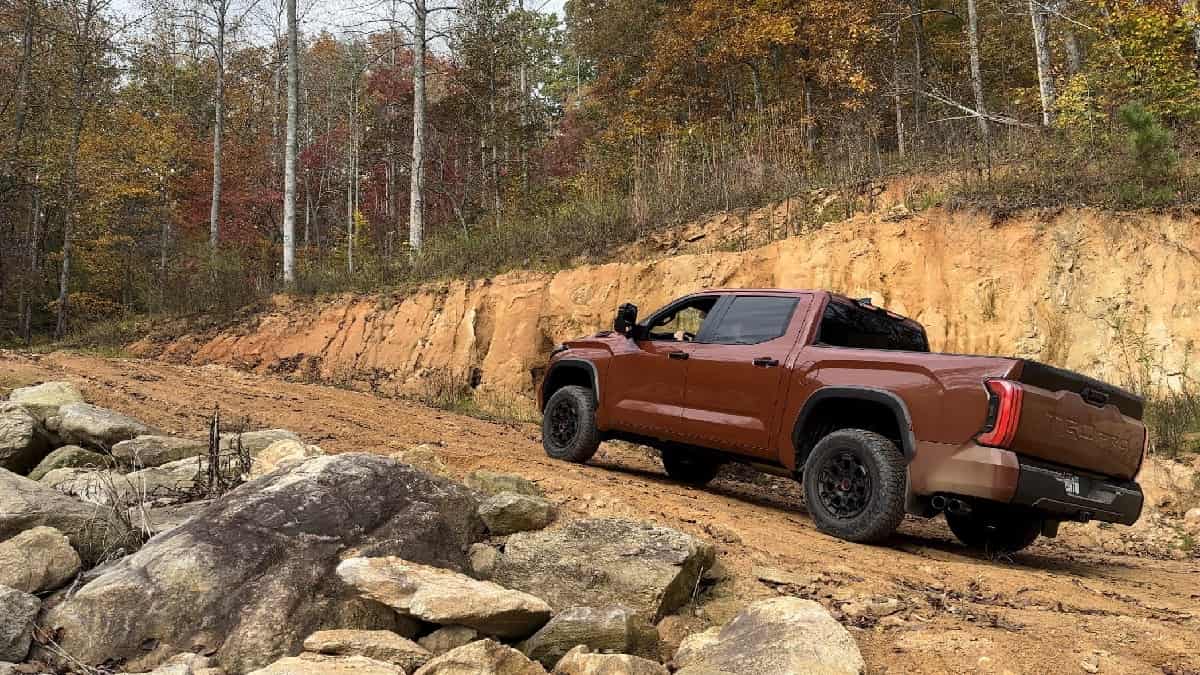 One particularly valuable off-roading course I drove was through a forest filled with steep hills, ruts, and tight trees on both sides.
This was the perfect chance for me to test out the 2024 Tundra off-road features that come stock from the factory.
There are many ways to scale steeper, rockier, and slipperier hills in your 2024 Toyota Tundra.
I found locking rear differential, multi-terrain select, and crawl control easy to engage and to use.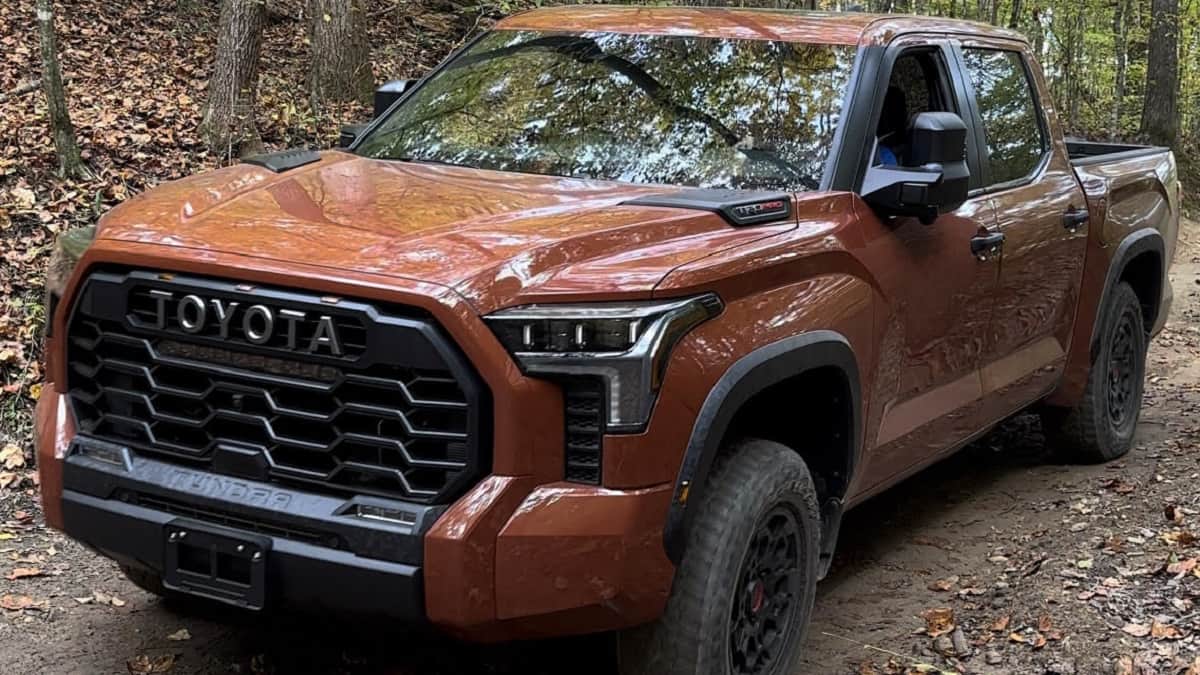 Think of crawl control as low-speed cruise control. Crawl mode allows you to focus on your steering while your Tundra accelerates at five pre-set speeds. Steeper hill obstacles that would normally intimidate me actually seemed pretty simple.
VIDEO YOU MAY ENJOY: Coolest 2024 Lexus GX Gadgets and Features
A big positive was this new evolution of crawl control was quiet and smooth when operating, as opposed to the loud and creaky previous generation (think Toyota 4Runner).
I assume next-gen 4Runner will also have this evolved system.
2024 Tundra Ride Comfort
Standard on Toyota Tundra TRD Pro is the FOX suspension system. The impression I got was the FOX shocks tended to smooth out bigger bumps and ruts and uneven ground. Made off-roading feel like a combination of function and pleasure.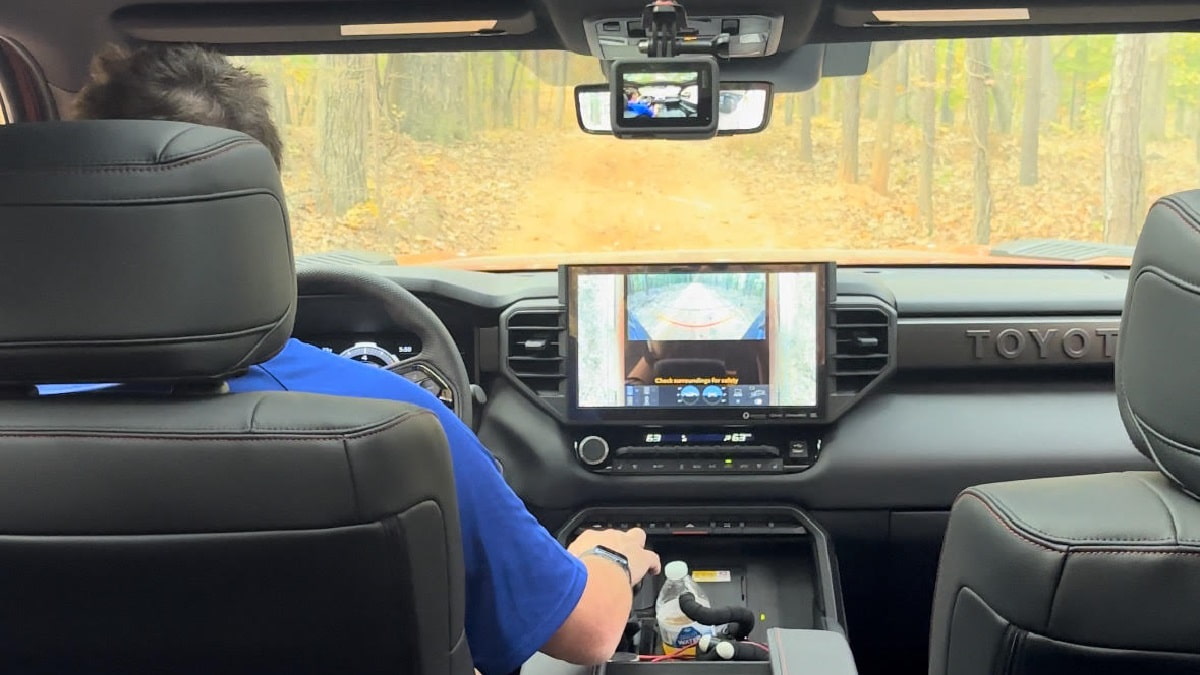 Also, don't sleep on the many advantages of the multi-terrain monitor – found on the massive 14-inch multimedia touch screen. This lets drivers see in front of, behind, and along the sides of your Toyota Tundra. You can see your pitch and roll status, and even see the crystal-clear bed and trailering views too. I was able to avoid trees on either side of my truck when the trail tightened up.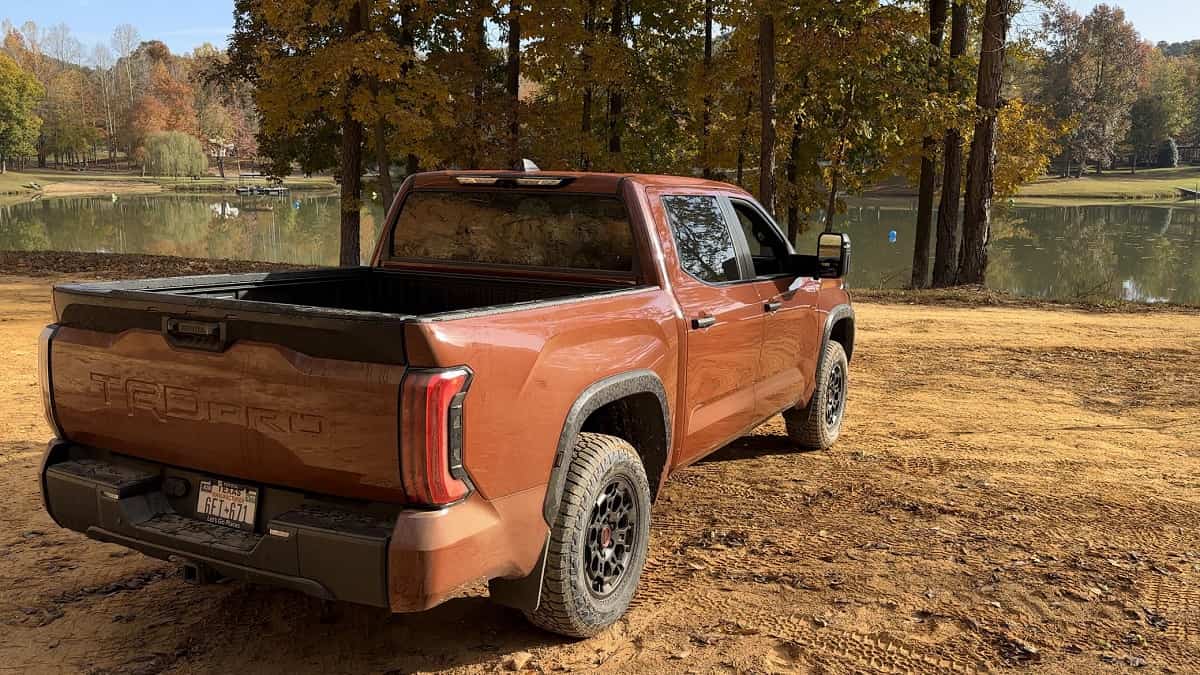 Although a big benefit when towing and using a boat ramp, the large optional tow mirrors can be challenging to see around when doing your daily driving. Plus, I used my power mirror function to bring the boxy mirrors in close while getting through the "tight tree obstacle." Those mirrors are just too big for me.
Time for Your Toyota Tundra Comments
All in all, 2024 Toyota Tundra TRD Pro brings together the best of both worlds – off-roading capabilities mated with luxurious and comfortable features.
How do you like the looks of 2024 Tundra TRD Pro? How does Terra color compare against other TRD Pro color choices?
Thanks for reading everyone. See you next story.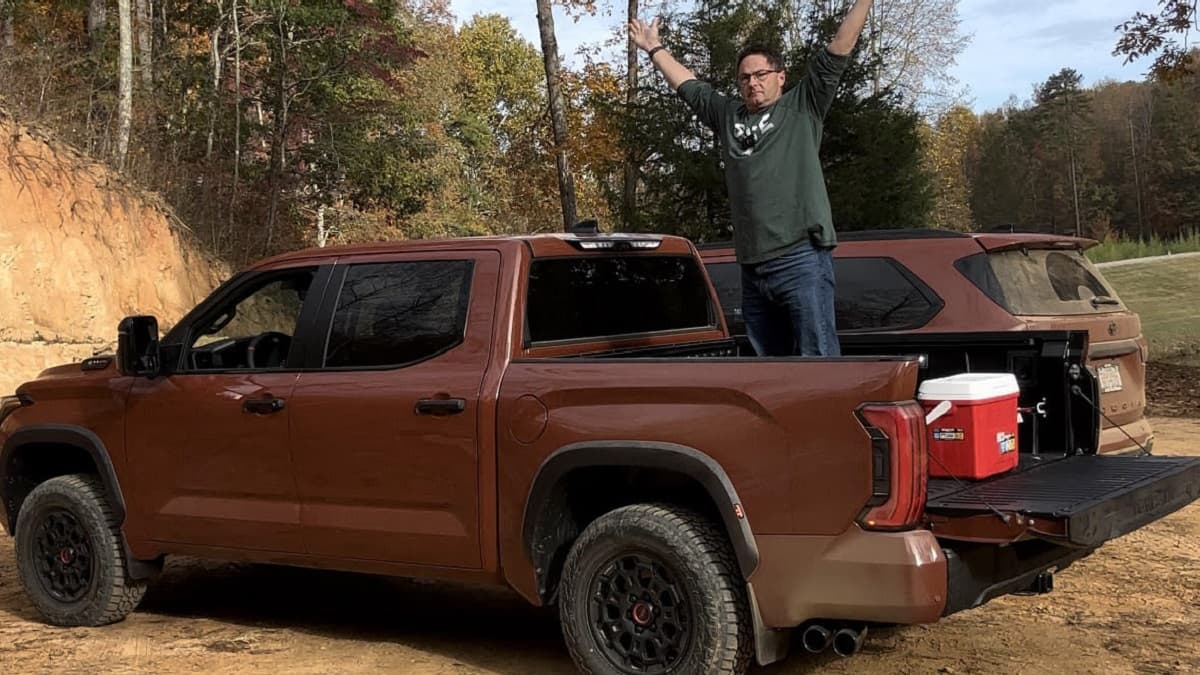 Jeff Teague - I have been involved in the auto industry for just about 20 years. I enjoy learning and sharing the most up-to-date news and information. My other talent is creating informative and entertaining automotive videos. I've been building and growing my Toyota YouTube channel "ToyotaJeff Reviews" for the last 8 years.
I take pride in delivering informative automotive news, how-to information, and reviews. My background serves me well with my writing. I hope you enjoy the news I bring you.
Follow me on YouTube at "ToyotaJeff Reviews" and "AutoJeff Reviews", Instagram at "ToyotaJeff Reviews" and "AutoJeff Reviews", and TikTok at "ToyotaJeff Reviews" and "AutoJeff Reviews".