Lately, I have been getting a rash of emails and snail mails from the dealer who sold us our 2015 Ford Fusion SE. They have promised me – whoo-hoo -- $2,200 equity for my 2015. And, who knows how much else they will show me (this is the money that doesn't exist anywhere, except in a dealer's fevered brow and a deal sheet; it isn't there except as it might affect a trade) as the deal moved forward?
Dealer Seeks Daily Driver
A couple of days ago, I received the first email offering me this "sweet deal" for the 2015 (which is light on miles). If I were thinking of trading up to the 2017 they were offering, I know I wouldn't think it was a "sweet deal." Anyway, the dealer believes it's some sweet deal. All of this was happening in my email. The next round, a few days later, was snail mail.
Several days after receiving the email, the postman delivered an official-looking business envelope with plastic cutouts and all, and it repeated the "sweet deal." The deal, by the way, hadn't changed. It was included in a rather impressive four-color foldout on the back of the snail mail. It was kind of classy – and more than a little annoying.
And, yesterday, I received a renewed email promising me the same
"sweet deal." Now, I ask you what business the dealer thinks I had written about since 10 years before the Great Flood when Noah was test driving his 300-cubic yacht built-in animal support? I didn't bother picking up the phone to correct the dealer because little would have been achieved, except, perhaps, hurt feelings?
Why would I even bother mentioning this on Torque News? It's simple. I have been following the chip shortage that has turned the industry on its head. When the automotive economy is beginning to really throttle up and move ahead, the industry, as a whole, is being hit with chip and materials shortages that are making new vehicles much more expensive. New vehicle pricing is pushing used vehicle pricing to new heights. The industry is also facing several other shortages including a rubber shortage and a metals shortage could be looming. And, there has been a shortage of foam for seats and other items that use it in an F-150's interior. Of particular importance is the rubber shortage. Natural rubber is in short supply because China has been on a manic mission to restock its strategic supplies. This has left little rubber for others who don't have strategic supplies. Natural rubber supplies rebuild slowly as they depend on mature rubber plants from Southeast Asia. Natural rubber which is used in things like suspension dampeners and other suspension parts is far more malleable than vulcanized or petro-based rubber.
Aside from China's buying spree, there's a problem with a fungus that is attacking young rubber plants and the rubber infrastructure which depends on plantations with older rubber plants that aren't great producers and small subsistence farms who have few rubber plants and are at the mercy of the market. Because of this there is likely to be a rubber shortage in the next couple of years, if not sooner. And, there's a materials shorfage because steel and copper are in short supply because there are fewer mine sites than in former years. I looked closely at the future market recently and here is my report.
Why would this be true? It's simple: since they aren't making all that many new vehicles and those they are making, in many cases, are sitting waiting for parts based on semiconductors, prices are soaring across the industry. It is just simple economics; if you have demand for an item increasing and there aren't enough of the item – in this case, vehicles – something has to give, and the item is price.
' Sweet Deal' For Daily Driver?
So, I have to ask why the dealer is so "generous" with his "sweet deal" for our daily driver – we're not changing anyway? It's simple. The dealer would love to get his hands on a clean, low-mile, relatively recent trade for as little money as possible ($2,200 isn't what I would want in absolute terms; it's a low-ball deal). To put it clearly, the deal is a low-ball pitch that, if I were in the market, I would reject.
There's another reason I would reject the deal; it's simple! I would reject the deal because I find emails and snail mails belaboring a point annoying. Anyone who believes that they can hit a customer with three of four emails and a snail mail barrage and then expect the customer to respond affirmatively is living in an alternative universe. Most people, yours truly included, dislike annoyances like endless emails extolling something. In this case, the deal isn't good, and neither is the way they have packaged it. Hey, Mr. Dealer, here's a thought for you treat your customers like adults, and you will do better.
Let's move away from my particular peccadillo, though I will say that it does have a real bearing on the state of the market.
For a dealer to keep up the pressure on a customer indicates he is desperate for clean low-mile vehicles. They are treasures that can be marked up hugely. There aren't that many of them out there.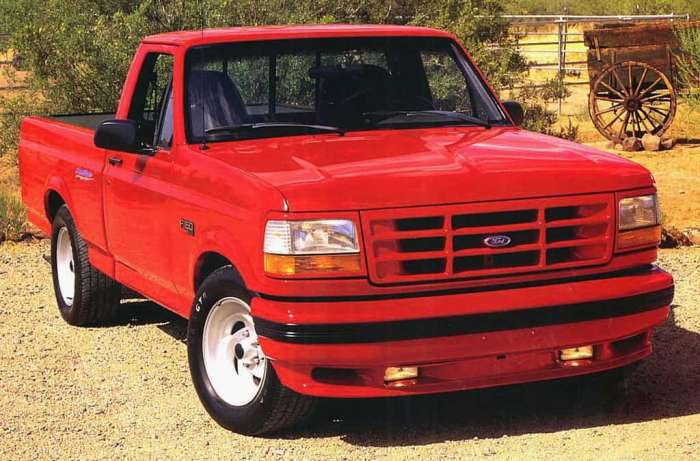 Yes, there are vehicles out there, but they are not the type that dealers are used to selling. Many of today's potential trades are in the 100,000-mile club – their odometers have turned past six figures. In other times, the dealer would have completed the deal, taken in the vehicle, and then would have shipped the vehicle to auction. Now, the dealer keeps the car for inventory, does necessary maintenance, details it, and puts it out for sale at prices that would surprise you.
It explains why the dealer tried to entice me with a "sweet deal" and heavily pressured me. There are few vehicles like ours available. When dealers think they have a prayer of enticing customers with "sweet deals," they try to make potential deals real. The mini-pressure campaign for my daily driver shows how desperate dealers are for clean, low-mile trades.
Virus Causes Market Problems
As we all know, the coronavirus pandemic has been nasty. It has had a grip not only on daily life but also on our economic life. About a year ago, it had a role in causing the values of used cars to tank, though retail pricing was only off only a little, says Car & Driver (C&D) in an in-depth look at the automotive market. Usually, used-vehicle pricing follows new-vehicle pricing by a few percentage points. When the new vehicle market trends up, the used market does, too.
Here are some reasons why the market is bonkers. The semiconductor market and other factors are wreaking havoc with the merket.
As the coronavirus tightened its grip on vehicle trades and wholesale values tanked severely about a year ago or so. No one was buying the new products – since most of the country was heading toward various lockdowns to defend against the virus. Automotive News noted that retail prices were off only one percent. The problem for the used vehicle market was that no one could put any realistic valuations on used vehicles, so the market tanked.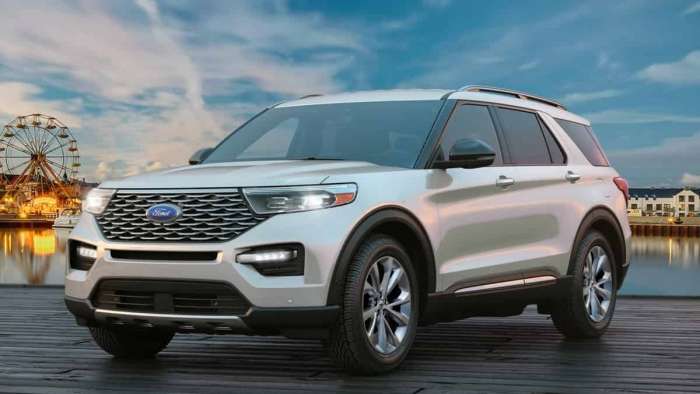 It was in April of last year. Three months later, the market began to firm up, and by the fall, the used market was setting records. And now, six months later, pricing still is staying up there for the used market. C&D looked at the used-vehicle market with the CarGurus' tracking tool. The tool tracks used vehicle trends. The tool shows that the average price of a used vehicle is $23,723. This is about a 14 percent bump compared to last year. Every vehicle segment has shown gains from five percent for hatchbacks and wagons to 27 percent for pickups and 20 percent for vans.
So, is now the time to take your trade? Manheim's Used Vehicle Index says it is perfect to be in the market right now. The market is vital for trades and sales. Bargain hunters can still find good deals, but it will probably take longer and require you to cover more ground. It may also require you to look at vehicles that you might not otherwise have considered.
As it develops, there are strong reasons it's a good time to be a seller or trader. Values are high because, as we noted earlier, new vehicle production is off due to the chip shortage Chip shortages help to drive market.. New vehicle production remains off due to the semiconductor shortage and materials shortages for issues like seating foam and important vehicle pieces – steel and copper. My analysis shows also that there are upcoming rubber and other materials shortages.
While these factors are keys to the price jump, there are other issues as well. For example, dealers and manufacturers are trying to rebalance inventory to the correct or right size (right-sizing). Also, there's the fact that dealer lots are a lot more open now as they have fewer vehicles. The selection is also more limited, Sam Fiorani, an analyst with AutoForecast Solutions, told C&D (Car and Driver). Dealer inventory is now weighted toward more expensive models, as well.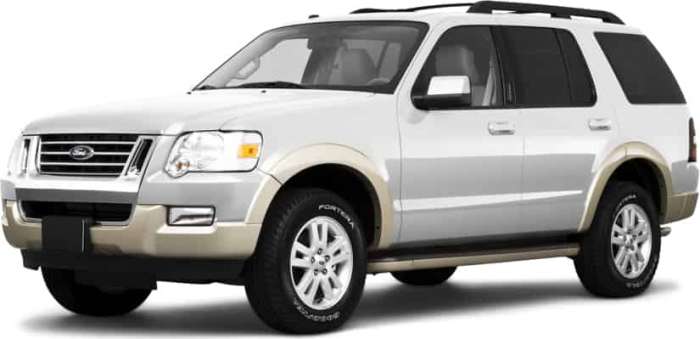 New Car Inventory Dips Precipitously
Cox Automotive made a comparison of the inventory this year and last year. They found that the new vehicle inventory at the end of March 2021 stood at 59 days. That figure is 41 days lower than the same period in 2020.
For all these reasons, new vehicle prices are up. To go over the reasons, according to C&D, there's a perfect storm in the market of limited stock, more standard features, and higher materials cost, all of which have pushed new vehicle pricing up). In July 2020, KBB (Kelley Blue Book) put the cost of a new vehicle at an average of about $38,000. Just six months later, the price had jumped to over $40,000. It was the first time that the figure was that high. Now, new vehicle costs are at nearly $40,500. The new vehicle price rise was over four percent higher than a year ago. In this market, there are also fewer vehicles available for less than $30,000.
Is it any wonder, then, that car buyers are hitting the used market? Indeed, certified pre-owned vehicles (CPO) sales are up 14 percent compared to the same period in 2020.
Let's face it, with fewer new vehicle purchases; there are fewer trades. Trades are the primary way dealers obtain decent late-model vehicles for their used inventory. On the whole, there are fewer vehicles from any venue, leaving dealers to compete with one another at auto auctions and the used vehicle buying services like Carvana and Vroom, both online sellers.
It has left a much smaller number of used vehicles for buyers, who, armed with their stimulus funding as well as savings from postponed vacation trips, are ready to sign on the dotted line. Springtime is also the traditional beginning of the vehicle-buying season. In this situation, the used vehicle market is tighter than usual. Cox Automotive told C&D that March vehicle sales were up 117 percent over 2020.
Used Vehicle Inventory Shrinks
In turn, this caused the used vehicle inventory to shrink to 29 days. The figure is 15 days below normal. Another way to look at this market is simply using the search term "buy a used car." Last June, the phrase shot to the top of Google Trends charting. In the last 10 months, the phrase has been at the top of Trends three more times, including last month.
So, where can a buyer find a bargain? The answer is in the market corner that most people have studiously avoided the 100,000-mile club. In different times, buyers used to think that a 50,000-mile vehicle was the demarcation line between good vehicles and junk. However, vehicles aren't what they used to be. Many dealers are reporting that 100,000-mile vehicle sales.
Fiorani said the quality "of vehicles has improved so much that a 150,000-mile Toyota Camry brings serious money." Trucks have also risen hugely. For example, a 10-year-old RAM pickup with 100,000 miles or more on the odometer can still bring $20,000.
Will there be a point that prices drop? Experts agree that this shortage of used vehicles will last into 2023 and perhaps beyond. An analyst at J.D. Power believes that "we can expect these trends to continue for the foreseeable future, as even after the pandemic has passed, used car prices are likely to continue rising." The comments came in an interview with C&D.
Market Will Rebound In More Than Six Months
Fiorani takes a middle position between total pessimism and optimism. He believes that beyond the next six months, "production should stabilize, inventories of new vehicles will rise, and demand will fall to a more normal rate." The result will be the normalizing of used vehicle pricing.
Marc Stern has been an automotive writer since 1971 when an otherwise normal news editor said, "You're our new car editor," and dumped about 27 pounds of auto stuff on my desk. I was in heaven as I have been a gearhead from my early days. As a teen, I spent the usual number of misspent hours hanging out at gas stations Shell and Texaco (a big thing in my youth) and working on cars. From there on, it was a straight line to my first column for the paper, "You Auto Know," an enterprise that I handled faithfully for 32 years. Not too many people know that I also handled computer documentation for a good part of my living while writing YAN. My best writing, though, was always in cars. My work has appeared in venues including Popular Mechanics, Mechanix Illustrated, AutoWeek, SuperStock, Trailer Life, Old Cars Weekly, Special Interest Autos, and others. You can follow me on: Twitter or Facebook.