In my continuing series of follow-ups to the semiconductor chip shortages that have been wreaking havoc with the production schedules in Detroit, I have finally been able to put some numbers to the shortages.
Aside from shortages, there is another effect of the pandemic-caused shortages, the prices of the available new cars and used vehicles have spiked. I discussed this in depth in this pieces on the vehicle markets.
Waiting Patiently For Ford Truck
You might ask, what does it matter whether there are numbers available, which is a good question? However, there is a good answer, as well. Suppose you are a new vehicle buyer who ordered a new Ford F-150, and you have waited patiently for its delivery. Anticipating its delivery, you wait until the promised delivery date to find its delay.
Indeed, the delay may be longer than you think because it could be awaiting computer chips that have not become available yet. Ford and General Motors have been building vehicles to a point where they are essentially complete except for a chip-based module or modules that are not yet available.
You will indeed have to contact the particular automaker – Ford or Stellantis are the largest carmakers affected right now by the shortages – to find out the exact delivery information on a specific model. However, if you are in a position where you cannot find your specific model having a general idea of what might be up with our vehicle lets you know that things are moving along. The chip shortage is affecting the whole industry with dropped production and silent lines.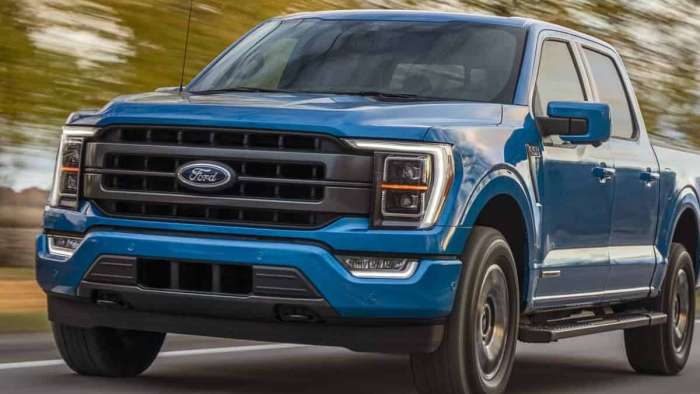 With that said, this week's Automotive News pointed out that Ford and Stellantis (the former Fiat Chrysler) have had the biggest chip hits. Ford and Stellantis accounted for most of the 80,000 vehicles taken out of their production schedules. The automakers removed from production due to the ongoing computer chip shortage, AutoForecast Solutions indicated in its April 23 totals for the industry.
Total Ford Production Cuts
The way this works out is that Ford had a total of 45,500 vehicles affected by the shortages, AutoForecast Solutions indicated in the industry-leading trade paper. These are the current statistics for the auto industry. There are likely more coming that will affect future vehicles as discussed in an analysis.
The figures included 18,000 Ford Explorers and 2,000 Lincoln Aviator SUVs scheduled for the Chicago Assembly Plant. The figures also included a total of 5,200 Mustangs at the Flat Rock, MI site. And, the figures included a total of 11,700 F-Series pickups. The figures also included a total of 6,900 full-sized Transit vans built at Ford'sKansas City plant.
Ford also indicated that it would shutter its Chicago and Flat Rock plants during the weeks of May 3 and 10 as the chip shortage continues to wreak havoc with the automaker's vehicle assembly scheduling.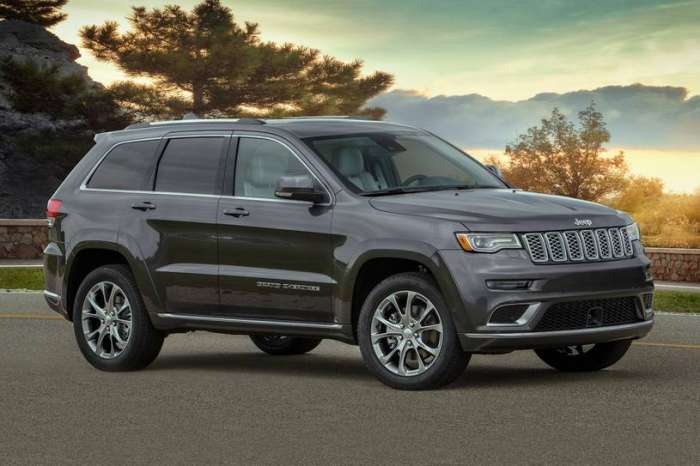 Stellantis is the other major North American automaker feeling the chip shortage which has affected 30,000 vehicles. The Stellantis list includes 14,700 Jeep Grand Cherokee models and 5,600 Dodge Durango SUVs built at the automaker's Detroit plant. The list also includes 2,200 Ram 1500 pickups built at Warren, MI.
General Motors Takes A Hit
General Motors also took a production hit with 4,900 Chevrolet Express and 1,800 GMC Savana full-size vans, built at Wentzville, MO.
In sum, the latest production chip-related production drops last week increased to 2.07 million vehicles lost. This is up from 1.68 million the week before. AutoForecast Solutions said that more than 3 million vehicles would ultimately be affected.
Marc Stern has been an automotive writer since 1971 when an otherwise normal news editor said, "You're our new car editor," and dumped about 27 pounds of auto stuff on my desk. I was in heaven as I have been a gearhead from my early days. As a teen, I spent the usual number of misspent hours hanging out at gas stations Shell and Texaco (a big thing in my youth) and working on cars. From there on, it was a straight line to my first column for the paper, "You Auto Know," an enterprise that I handled faithfully for 32 years. Not too many people know that I also handled computer documentation for a good part of my living while writing YAN. My best writing, though, was always in cars. My work has appeared in venues including Popular Mechanics, Mechanix Illustrated, AutoWeek, SuperStock, Trailer Life, Old Cars Weekly, Special Interest Autos, etc. You can follow me on: Twitter or Facebook.