This is the heart of the football season. Whether your favorite team is a college one, like my University of Wisconsin Badgers or from the pro ranks, like the Denver Broncos, Ram has some suggestions to make every game day experience more enjoyable. The 2021 Ram 1500 has some accessories that are perfect for tailgating or just getting together outside.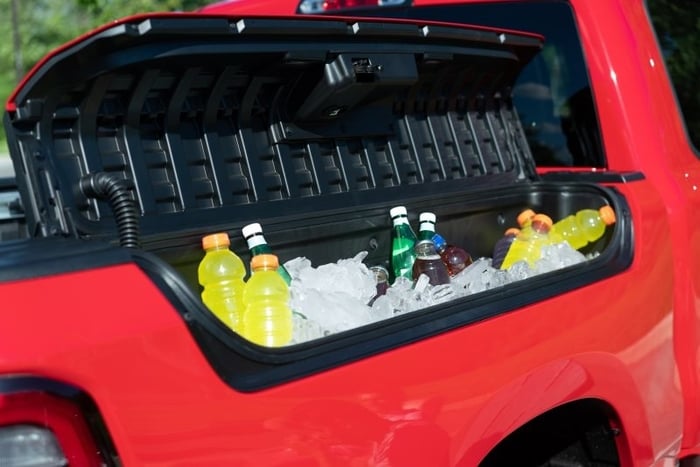 RamBox Cargo Boxes
Ram seems to have perfected the ability to make use of every square inch of pickup truck space. The Ramboxes built into the side walls of the truck bed are great examples of why the Ram 1500 is a great tailgate truck. You can always fill the Rambox with all of your cookout essentials, the boxes keep small or lightweight items from bouncing out of the truck bed. The drainable Ramboxes can also be filled with ice and double as coolers for beverages or foods that need to be kept cool. There is also a power outlet built in to the Rambox, which makes it easy to plug in any music or other necessary small appliance like lights. The Ramboxes can also be locked, so important items can be stowed and won't walk away while you go into the game.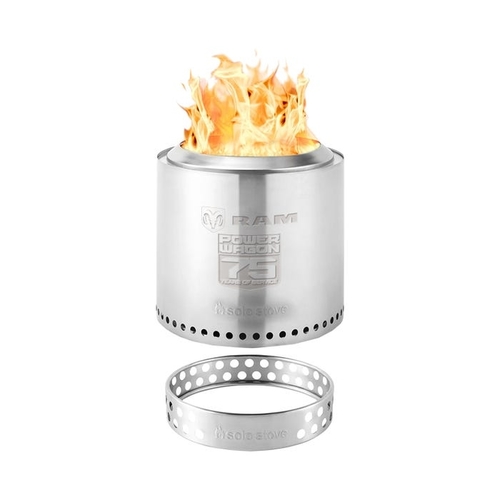 Portable Fire Pit
Ram has started marketing all sorts of branded items from shoes, to boots, to camping gear. The Ram Power Wagon Solo Stove is a portable fire pit. Not only does the portable stove provide heat on a chilly day, it can easily help provide the flame for the perfect S'mores.
The Ram 1500 Truck Bed
The pickup truck bed itself is the ultimate party accessory. The bedliner protects the truck from spills and damage. The Ram cargo system helps you arrange the bed to carry chairs and tables to make things more comfortable, plus cargo tie downs keep your items secure until you reach your destination. The multifunction tailgate gives the driver and friends the ability to load or unload easily. You can even lay the tailgate flat to make it easier to unload heavy items. Mopar offers a bed step that makes it manageable for just about anyone to climb into the truck bed.
So, if you are headed to an outdoor game this weekend, regardless of whether it is football, soccer or a baseball playoff, hopefully a Ram 1500 owner is part of your crew. It may not affect who wins or loses, but it will help you enjoy the pre or post game.
Follow Mary Conway at @maryconwaymedia and send her car news tips for future stories.