The Ferrari 250 GTO, long the most valuable car in the world, may have been spectacularly dethroned if the rumors about the Mercedes-Benz 300SLR Uhlenhaut Coupe are true. Apparently sold on behalf of Mercedes at an incredibly exclusive auction for the equivalent of $142 million it almost triples the $48 million paid for the now-second place 250 GTO in 2018.
The Uhlenhaut Coupe is one of two examples ever built and is named for its designer, Mercedes testing and racing boss Rudolf Uhlenhaut, the man behind the dominant W196R Formula 1 car and iconic 300SLR sports car (aka W196S).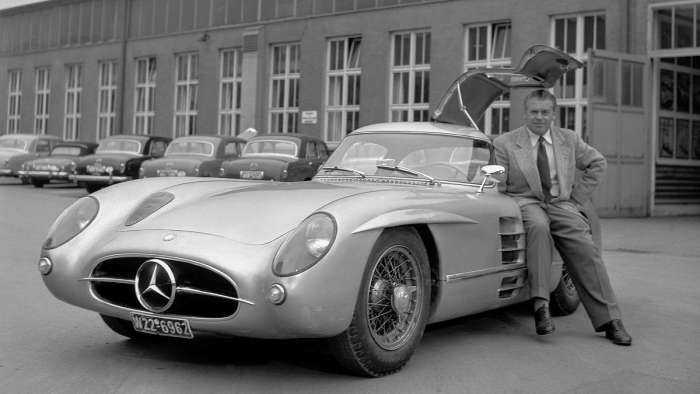 The coupes are a sublime adjoinder to the famed Silver Arrows grand prix and sports cars produced by Mercedes from 1954-55. That coupled with rarity is how we come to this record-smashing sale price.
In 2013 Bonhams sold the W196R that Juan Manuel Fangio drove to the 1954 World Championship for nearly $30 million, though cars of this era rarely if ever come up for sale by Mercedes with the news of the auction causing quite a stir in the collector car world.
Conditions For Purchase
Mercedes was never going to let this car go to any old fellow with $140 million to throw around, so a set of strict criteria needed to be met. According to Hagerty around ten collectors were invited to bid for the car on the condition that they would care for it to the same standard as Mercedes, continue to share it with the public at events, and wouldn't resell it to a third party.
The auction was reportedly held in the Mercedes-Benz museum in Stuttgart which was closed for the occasion. Mercedes declined to confirm or deny anything when questioned by Hagerty, though the prevalent rumor says the buyer's a well-known figure from the British automotive industry.
Mercedes-Benz 300SLR Uhlenhaut Coupes
The two Uhlenhaut Coupes are basically Formula 1 cars with smoothed 300SL-stlye bodywork made road legal.
Where the 300SLR was a two-seater version of the W196R grand prix car, the Uhlenhaut Coupes were 300SLRs with enclosed cabins and all the horsepower of the 3.0-litre straight-8s found in the race cars. Top speed was close to 180 mph making them by far the fastest cars in the world.
The wildly-successful W196R debuted in 1954, winning nine of its twelve races and giving Fangio the title two years in a row while the 300SLR dominated closed-wheel racing and was driven by Sterling Moss to his legendary 1955 Mille Miglia win.
Tragically a 300SLR would be involved in motorsport's worst ever disaster at Le Mans a few months later, with Mercedes driver Pierre Levegh colliding with a slower car as it exited onto the pit straight. Levegh's Mercedes went airborne before landing in a grandstand with its magnesium-rich bodywork burning intensely. Levegh and 84 spectators were killed causing Mercedes to withdraw from motorsport for the next three decades.
With the racing program abandoned Uhlenhaut adopted one of the coupes as his company car and used what was for a long time the world's fastest car as his daily driver. He also designed the beautiful 300SL Gullwing, itself little more that a closed-wheel racecar with some creature comforts.
Uhlenhaut was born in London to a German father and British mother and thanks to his dual nationality was kept under constant Gestapo surveillance during the war as he designed aircraft engines for Daimler Benz.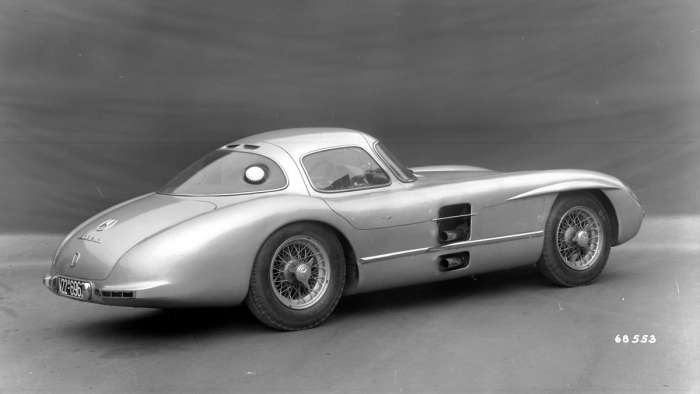 Do you think the rumors are true? If so, who do you think the mystery buyer could be? Let's discuss in the comments below.
Images by Mercedes-Benz licensed by CC BY 2.0.
James Walker is an Automotive Journalist at Torque News focusing on Lucid Motors. If it's got wheels he's interested, and he's looking forward to seeing what kind of cars the EV revolution brings us. Whether it's fast, slow, new, or old, James wants to have a look around it and share it in print and on video, ideally with some twisty roads involved. You can connect with James on Twitter, Instagram, and LinkedIn.