Lucid Motors Will Build A Factory In Saudi Arabia By 2026
Lucid is in talks with the Saudi government to build and open a factory in the Kingdom as early as 2025. Speaking to Bloomberg Television at a mining conference in the Saudi capital Riyadh, where Lucid recently opened a pop-up studio, Chairman Andrew Liveris discussed the company's next moves now that production and sales are up and running in the US.
Among the topics being hashed out are the site's location and how much of an ownership percentage Lucid will retain.
Possible Sites
Two cities are being looked at for the new factory, possibly named AMP-2 after Lucid's AMP-1 facility in Casa Grande, Arizona. The first is located near King Abdullah Economic City which was founded in 2005 and sits on the coast of the Red Sea, 60 miles north of Jeddah. The city is an attractive proposition because its port makes up part of the Maritime Silk Road, which runs from the coast of China up through the Mediterranean to Central and Eastern Europe.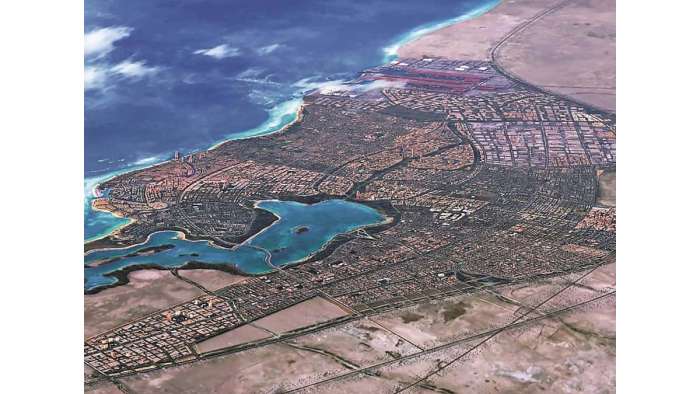 The other location being considered for Lucid's first Middle Eastern production facility is Neom, a smart city being built in the north-west corner of Saudi Arabia, again on the shores of the Red Sea. Announced in 2017, the city will reportedly operate autonomously from the Saudi government with its own judicial system, labor laws, and tax system.
Lucid and the PIF
Whichever site Lucid and its partners choose for the new factory, its funding will be backed heavily by the Kingdom's $360 billion Public Investment Fund. The PIF owns 63% of Lucid Motors with its initial investment of $1.3 billion in 2018 now worth $41 billion, making it one of the most successful venture capital deals in recent history. Lucid starting customer deliveries in October of 2021 contributed a great deal to the increase in value of the PIF's stake.
Supply Chain Issues
Perhaps in reference to recent reservation-holder claims that deliveries of their new vehicles were being delayed, Mr. Liveris mentioned that Lucid has been experiencing supply chain issues.
We'll have a lot more to say to the market about the sorts of things we're seeing in the supply chain... Yes, we're experiencing supply chain issues.
- Lucid Chairman Andrew Liveris.
Whether these issues are the same pandemic-related ones affecting the wider automotive industry, or are related specifically to the "fit and finish" issue given to owners as cause for the delivery delays, is unclear at this time.
Images by Lucid Motors and King Abdullah Economic City licensed by CC BY 2.0.
James Walker is an automotive journalist at Torque News focusing on Lucid Motors. If it's got wheels he's interested in it, and he's very excited to see what kind of cars the EV revolution brings us. Whether it's fast, slow, new, or old, James wants to have a look around it and share it in print and on video, ideally with some twisty roads involved. You can connect with James on Twitter, Instagram, and LinkedIn.