Free charging plans have long been an incentive offered by EV manufacturers to tempt consumers away from internal combustion cars. Hyundai and Nissan currently offer such perks, while Tesla used to but has removed unlimited Supercharging from its lineups in recent years, spending $23 million on the program in 2021 alone. Some older Teslas still qualify for free charging, but many newer models don't.
Lucid offers one of the EV market's more attractive charging plans through a deal with Electrify America where new buyers of the 520-mile Lucid Air get three years worth of electrons for free. The incentive was set to expire at the end of 2021 but has now been extended into 2022.
The Original Deal
Lucid chose to partner with EA because of the latter company's charger coverage, as well as the 350 kW chargers that are rolling out at a steady rate. The earliest iteration of the deal promised a year of free charging at EA's stations, but that was subsequently bumped up to three years. Now that the original expiration date has come and gone the program has been extended once again.
Per Lucid's recent announcement, the three-year free charging incentive now applies to all reservations made before June 30th 2022. This is quite a big deal (image three years of free gas!) with drivers only liable to pay idle fees if they leave their vehicles in EA's bays once the charging cycle is complete.
Second Mover Advantage
One of Lucid's investor decks explains the thinking behind the Electrify America partnership over creating its own exclusive charging network. Referencing Tesla's Superchargers, the deck explains that Tesla had to build its own network as the first big EV player because there was little in the way of existing charger infrastructure. To make its products viable replacements for ICE vehicles, Tesla was forced to spend big money on building its own charging facilities.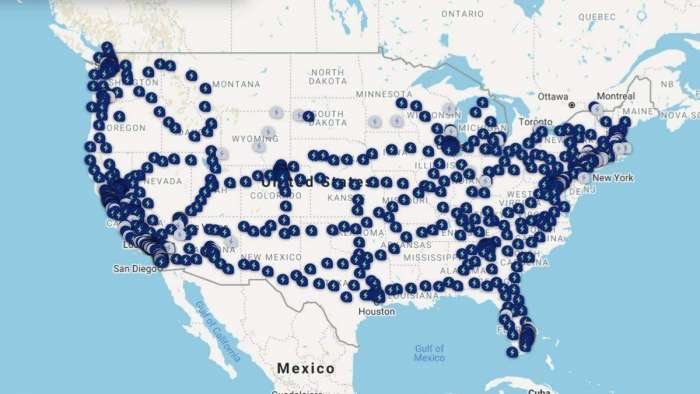 Electrify America
Things have changed a great deal since then, and thanks to the spread of Electrify America's stations Lucid doesn't find itself in the same position. Today, Electrify America boasts the largest fast-charging network in the US with 710 stations operational and a further 114 under construction. All told, EA currently offers 3184 chargers, though not all of these are the 350 kW units capable of adding 300 miles of range to the Air in 20 minutes.
Rivian's Stance
Rivian seems to be following Tesla's model with plans to launch its own exclusive charging network featuring 600 sites with more than 3500 fast chargers operational by 2023. The R1T manufacturer's USP is offering charging stations in areas traditionally ignored by other providers, like off-road parks and adventure trails, though it will have chargers along traditional routes too. All of Rivian's stations will reportedly be powered by 100% green energy and will be able to add 140 miles of range in 20 minutes.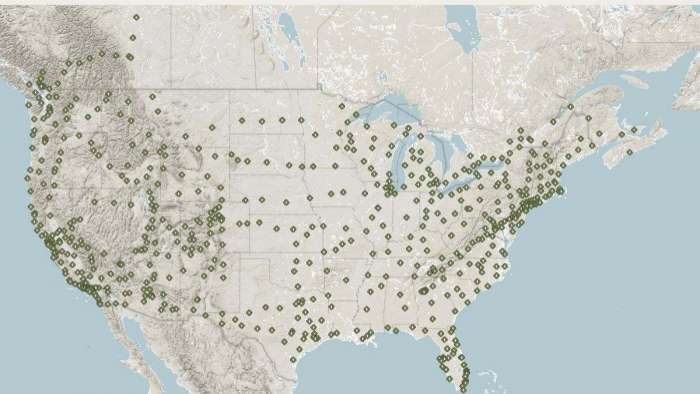 Images by Lucid Motors, Electrify America, and Rivian licensed by CC BY 2.0.
James Walker is an automotive journalist at Torque News focusing on Lucid Motors. If it's got wheels he's interested, and he's looking forward to seeing what kind of cars the EV revolution brings us. Whether it's fast, slow, new, or old, James wants to have a look around it and share it in print and on video, ideally with some twisty roads involved. You can connect with James on Twitter, Instagram, and LinkedIn.