Lucid chose the 2022 Goodwood Festival of Speed at the venue for the first public display of the Air Grand Touring Performance and what a display it turned out to be. With Ben Collins (Top Gear's former Stig) behind the wheel the GTP took to the 1.16-mile hill climb course numerous times across the weekend. Once Friday's rain had dried up Collins could really get the hammer down with the Lucid taking top honors as the fastest production car of the 2022 Festival.
#LucidAir Grand Touring Performance is the fastest production car to race up the hill at the 2022 Goodwood Festival of Speed. #FOS #DreamAhead pic.twitter.com/1ZPVXKTkns— Lucid Motors (@LucidMotors) June 28, 2022
World-Beater
The Lucid beat out competition from the likes of the new Aston Martin V12 Vantage to claim the production car category with a blistering time of 50.79 seconds, no doubt helped by all-wheel drive and the 1050 horsepower that comes with the Grand Touring Performance. Despite its firepower the Lucid still manages to return 446 miles of range from a single charge. Perhaps most impressive is the fact that this was reportedly a bone-stock example of the GTP.
The Lucid finished 12th on the timing sheet across every car that took a timed run up the hill; a list that contains purpose-built racers galore and the McMurtry Speirling that Max Chilton piloted to a new Goodwood record of 39.08 seconds.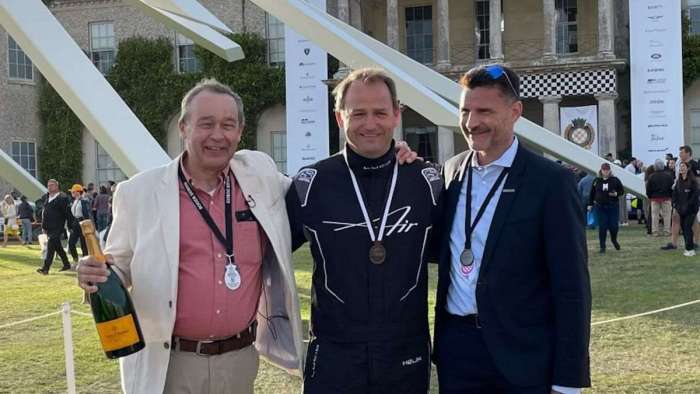 The Festival of Speed presented a brilliant opportunity to get more potential European buyers familiar with Lucid's products ahead of deliveries which are slated to begin in late 2022. Lucid opened its first European Studio location in Munich back in May of this year. The victory at Goodwood will come as a welcome boost to Lucid which has struggled with production ramp-up since Air Dream Edition deliveries began in October 2021.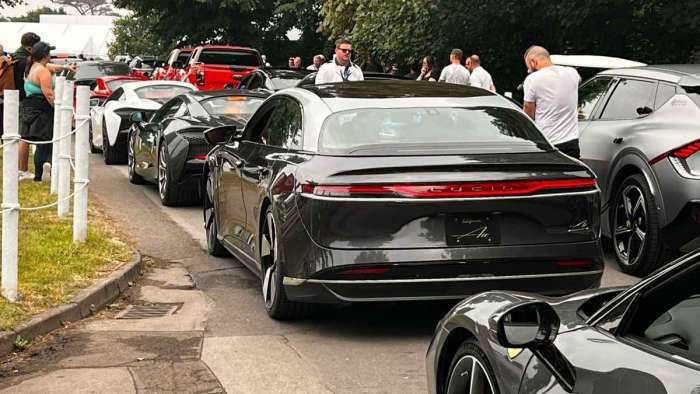 Images by Lucid Motors licensed by CC BY 2.0.
James Walker is an Automotive Journalist at Torque News focusing on Lucid Motors. If it's got wheels he's interested, and he's looking forward to seeing what kind of cars the EV revolution brings us. Whether it's fast, slow, new, or old, James wants to have a look around it and share it in print and on video, ideally with some twisty roads involved. You can connect with James on Twitter, Instagram, and LinkedIn.