Lucid Air To Go On Sale In Europe As Soon As June 2022
Lucid Motors will begin customer deliveries in Europe as soon as June or July according to a new report from the UK's Autocar. Citing a Lucid spokesperson who asked to remain anonymous, the article states that "Lucid has confirmed that its expansion into Europe will take place this summer with right-hand drive markets to follow."
Germany First
In a separate interview with Autocar staff, a different Lucid employee divulged that Germany would be the first European nation to see Lucid Air deliveries with deliveries to the Middle East taking place around the same time if not concurrently. Following on from Germany will reportedly be deliveries to Austria, Belgium, Denmark, Finland, Iceland, Italy, Monaco, the Netherlands, Spain, Sweden, Switzerland, and Norway.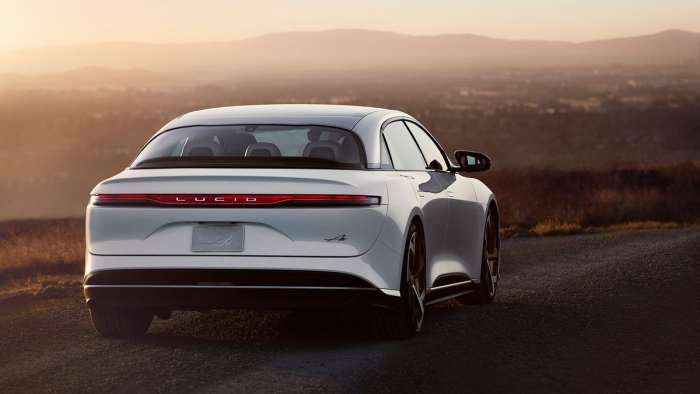 Right-Hand Drive Markets
Buyers in the UK and other right-hand drive markets will have to wait a little longer for their Lucid Airs, with no concrete date given for the start of RHD production, though it is certain to happen one way or another. Best guesses estimate that RHD Air production will begin towards the end of 2022, with the first customers taking delivery in early 2023.
Despite driving on the same side of the road as the US and other LHD markets, Chinese Lucid buyers will have to wait until 2023 to take delivery of their cars.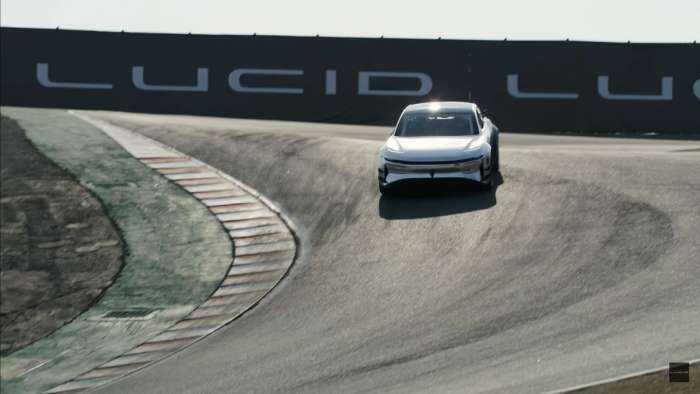 Megawatt Axle
Also mentioned by the Autocar article is an update on a future tri-motor performance variant of the Air. The magazine says it has talked about and viewed the future car's rear axle, featuring a pair of Lucid's compact power units and codenamed "Megawatt" with the ability to put out an estimated 1300 horsepower. With the addition of the power unit on the front axle, total output is expected to be well above 1600 horsepower.
In addition to the tri-motor Air, the Megawatt axle will reportedly be available on the upcoming Gravity SUV slated to arrive in 2024. An air suspension system for Lucid's flagship sedan is also reported to be in the works to help it better take on its luxury rivals, which seems a little like keeping up with the Joneses considering the Air's ride quality and handling have been almost universally praised by reviewers with one comparing the big luxury EV's cornering habits to those of the Porsche 911 GT3.
More Good News
The announcement of Lucid's European expansion spells bright days ahead for the company, and comes hot on the heels of another piece of good news in which Lucid announced it had inked a 100,000 vehicle deal with the Saudi government with 50,000 of those vehicles guaranteed and the further 50,000 optional over the next ten years.
Images by Lucid Motors licensed by CC BY 2.0.
James Walker is an Automotive Journalist at Torque News focusing on Lucid Motors. If it's got wheels he's interested, and he's looking forward to seeing what kind of cars the EV revolution brings us. Whether it's fast, slow, new, or old, James wants to have a look around it and share it in print and on video, ideally with some twisty roads involved. You can connect with James on Twitter, Instagram, and LinkedIn.