This is the latest creation from McLaren F1 (and McLaren Formula 1) designer Gordon Murray. It's called the T.33 and it's incredibly light, fast, and expensive. It's the follow-up act to last year's GMA T.50, which you may remember for its use of fan-car aerodynamics and F1-esque center seating for the driver. This is like the calmer younger sibling, though as you're about to read it still makes all kinds of silly and satisfying hypercar numbers. While it retains the foundations of the T.50's powertrain, as well as its climate control system and switchgear, the rest of the T.33 is all new, as befits a car this laser-focused.
Not-So Baby Brother
The T.33 uses a lot of the lessons learned from the groundbreaking aero developed for the T.50 and wraps them up in a tidy, pretty, and perhaps a little unassuming package. It seats two, not three, and there's no giant fan protruding from the rear. Instead, all the aero wizardry is concealed beneath the T.33's bodywork and under its floor to give it styling that's smooth, sleek, and if I'm being honest, a little reserved for a car like this? Maybe we've just become accustomed to the spaceships that Lamborghini, McLaren, and Ferrari put out into this niche, making the T.33 seem a little unassuming to look at by comparison.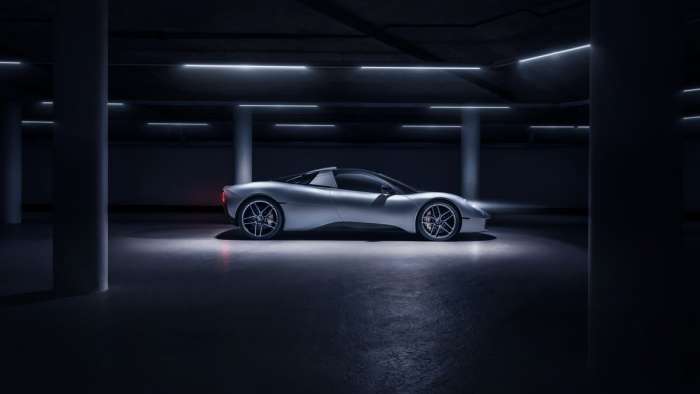 The Daily Driver
GMA say that the T.33's a more toned-down, friendlier car than the T.50 that preceded it, but that's all relative. Sure, it's got a frunk and saddlebag-like storage bins between the doors and rear wheels, but this is still an ultralight, ultra-fast hypercar. Its 4.0 litre V12, built bespoke for GMA by Cosworth, redlines at 11,100 rpm, while its 607 peak horsepower figure arrives slightly earlier at 10,500. It's been set up for increased low-end torque to aid everyday drivability, and power goes to the rear wheels through the buyer's choice of six-speed manual or incomprehensibly fast paddle-shift auto, both by the UK's Xtrac.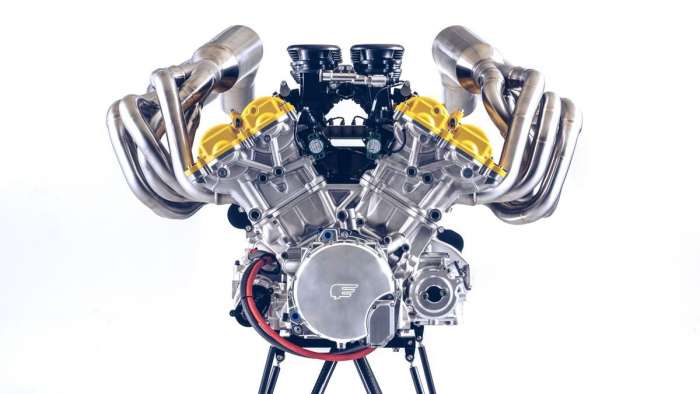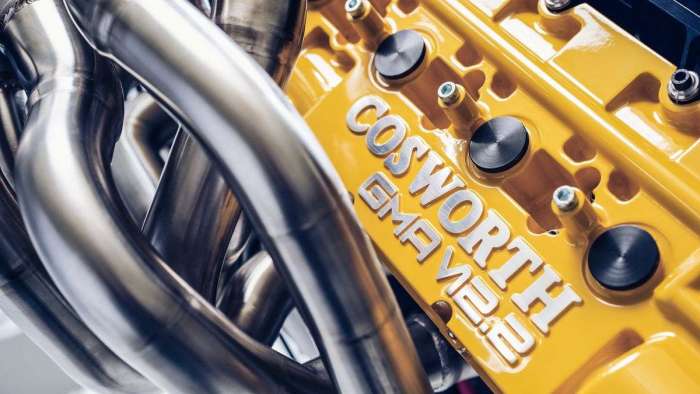 There are no front and rear subframes bolted to the carbon tub in the traditional sense (bolted joints are flexible, says Murray) so the T.33 instead employs a series of aluminum tubes that run from front to back with the tub bonded around them eliminating the need for bolts. These tubes cradle the engine and transmission, as well as providing mounting points for the suspension.
The result is a V12 supercar that's about as long as a Porsche 718 Boxster and over 700 lbs. lighter.
Carbon-ceramic brakes and Michelin Pilot Sport 4 tires keep the party under control, while the ram-air intake above the roof is attached to the engine, not the body, so it moves around as the engine is revved. Truly a beautiful thing. The only active aero on the T.33 is its rear wing, which can deploy as an air brake as needed.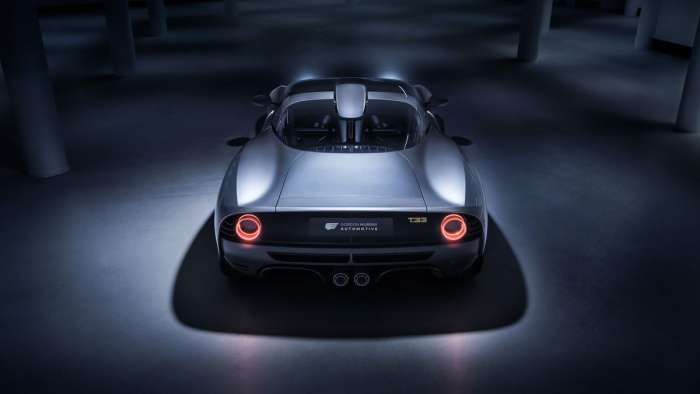 Coming To America
Unlike its T.50 sibling, the T.33 will be road legal and available for purchase in the US, with GMA reportedly having spent in excess of $37 million on the testing to ensure it meets all US and EU crash standards. If you want one you'd better move fast though, because GMA will only build 100 for the entire world, and around 60 of them are already spoken for. After that there'll likely be a convertible version and a track variant to follow. The T.33 will be GMA's last car without any sort of hybridization, and can be yours for the not insignificant price of $1.85 million plus tax.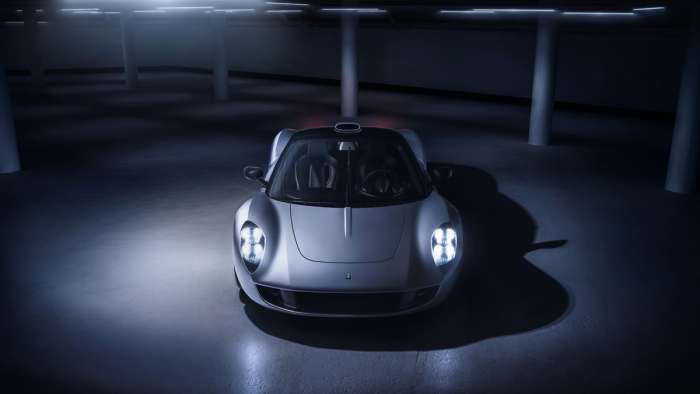 Images by Gordon Murray Automotive licensed by CC BY 2.0.
James Walker is an automotive journalist at Torque News focusing on Lucid Motors. If it's got wheels he's interested, and he's looking forward to seeing what kind of cars the EV revolution brings us. Whether it's fast, slow, new, or old, James wants to have a look around it and share it in print and on video, ideally with some twisty roads involved. You can connect with James on Twitter, Instagram, and LinkedIn.