Trump's NAFTA Negotiation Transitions 2018 Honda Fit Production from Japan back to Celaya, Mexico
According to Monday's Honda News announcement of the visually massaged and tech-uptick 2018 Fit's arrival at a friendly neighborhood Honda Dealer near you, all 2018 Fits destined for the U.S., and I'll go out on a limb here, Canada, will be manufactured hense-forth, in Honda's newest North America manufacturing facility, Celaya Mexico.
According to Honda's Chris Martin, "production quality standards are uniform for all Honda manufacturing," regardless of point of origin, U.S 2018 Fit buyers will benefit from this economic chess move with a minimal beginning MSRP price uptick of $100. I further predict that In anticipation of president Trump's pending NAFTA negotiations, and incessant political drum beats promoting increased tax tariffs on all foreign manufactured imported goods, we may anticipate many, if not all, foreign owned auto manufacturers not currently producing vehicles in the United States, to gradually transition a percentage of overseas manufacturing to Canada or Mexico, in the earnest attempt to preserve MSRP, and subsequent market share -- or leave the region.
On this news, Torque News has received more than one enquiry as to manufacture quality and availability of the "Hecho en Mexico" Fit. I'll take a wait and see attitude on the expressed yet unfounded consumer concern. It may be noted that all major auto manufacturers marketing to the U.S., originate transmissions, engines and complete vehicle assembly in several regions of Mexico, and have done so for decades -- Honda is not the exception. Take a look at the 2018 Honda Fit Sport.
Honda Fit is a "World Car" produced in many regions of the world.
Granted, the initial Celaya production run as reported by your's truly back in 2014 was a bit problematic. At that time, as Fit came on line with the segment busting Honda HR-V, everything from labor dispute, to supply chain shortages, and vandalism along the rail shipping route through Mexico into the United States, resulted in a delay nightmare for Honda Dealers and consumers alike -- according to our American Honda insider -- production problems remain in the past.
U.S. specific 2018 Honda Fit will sell well over 50,000 units in first full year of production
To date countless thousands of Fit and HRV crossovers have been built and shipped from Celaya to the satisfaction of their owners. I'll step out on a ledge here and state that Honda Motors is taking strategic advantage of global economic conditions, by countering shifting Yen to U.S. dollar exchange rates, and utilizing measurably less expensive, yet well trained Mexican labor -- to the benefit of the North American consumer.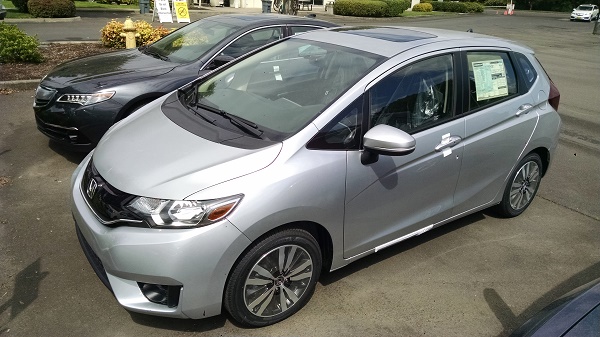 Honda Fit remains a world-best-seller.

Out guessing Trump and the NAFTA renegotiation slug-fest. Is 2018 Honda Fit stuck in limbo?
Back in May president Trump agreed to renegotiate NAFTA after stating: "he would not repeal it at this time,"simply put, 20 years into its making, repealing NAFTA would be akin to Brexit! To date, the Trump administration is renegotiating NAFTA to the benefit of world corporations -- Honda fits the bill, as does the economical, fuel saving 2018 Honda Fit. Read the latest Trump/NAFTA news here.
Looking to the numbers, Honda Fit sales are off 3.9% for the year
As the automotive world turns, Fit production numbers are small. Looking to American Honda's latest sales report, 26,522 Fits rolled off the lot year-to-date as of the end of June, a fraction of Accord or Civic production, yet Honda believes there remains a viable market for Fit in the United States. Considering to the record sales numbers set by platform cybling 2017 Honda HR-V, Fit is selling exceptionally well. Perhaps Honda knows a thing or two as to a near future uptick in gasoline pump prices and an inevitable correction of an unsustainable U.S. economy.
At any measure, when we take into consideration the total drive and ride package presented by Honda Fit, it's a bargain. I look for 2018 Honda Fit to sell well in the months ahead, regardless of its point of origin.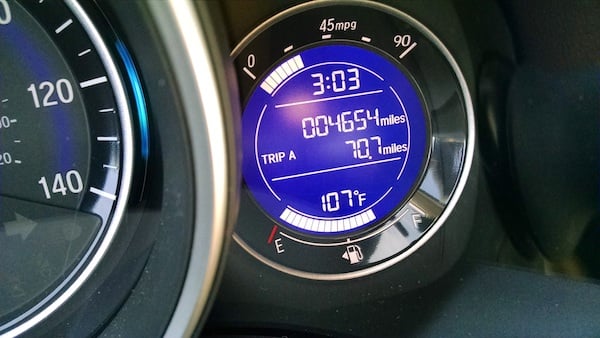 Torque News drives Honda Fit through the Sonoran Desert.
Tell Torque News about your Honda Fit experience. Good, bad, just so-so? Your thought provoking comment is always welcome.
* Title Photo Attribute: American Honda Motors 2017.