Built in Japan 2017 Honda Fit 15% Mexican
For generations, car buyers, specifically Honda and Toyota buyers looked to the manufactured in Japan offerings to be the superior quality car or truck when shopping for a new ride. With world-wide, mostly regional centered manufacturing practices and parts sourcing, that may no longer be the case. Read about our Fit Arizona drive adventure here.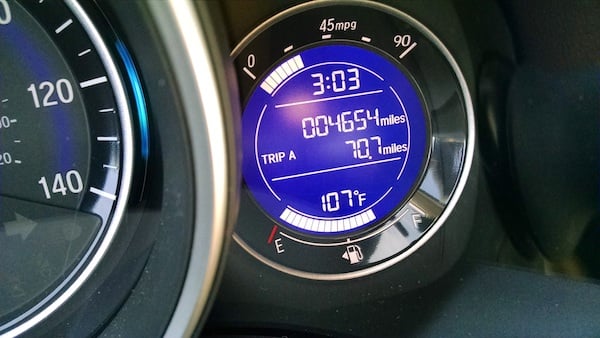 In rolls the Japanese manufactured "imported" 2017 Honda Fit
Yesterday I had the rare opportunity of walking a major Honda dealership while all of the sales force was setting up a regional "off site" sales event at the Lane County Event center, of Eugene, Oregon.
While the lot had been picked down to bare bones, two, just off the transport, pre-peeled and pre papered 2017 Honda Civic Fits presented an uninterrupted walk around and review of the vehicle's disclosure Monroney Document -- as required by the federal government. This 80 year-young Los Angeles Professor loves here Honda Fit.

Here's what I discovered
First of all, anyone that reads me knows that I'm a fan of Honda's smallest and lowest MSRP offering in North America -- I like driving Fit, it's fun and practical. Last year Fit production was returned to Japan from Mexico, in a move that would allow for greater facilitation of the popular Honda HR-V subcompact crossover, while facilitating growing demand for the Fit in Asia and Europe. Here's what I discovered.
2017 Honda Fit World Car
Although now assembled in Japan, the 2017 Honda Fit is manufactured with 55% Japanese, 15% Mexican, and 30% parts of unknown origin -- Honda is a worldwide manufacturer, with Fit components and parts sourced from around the globe, Fit is a world car.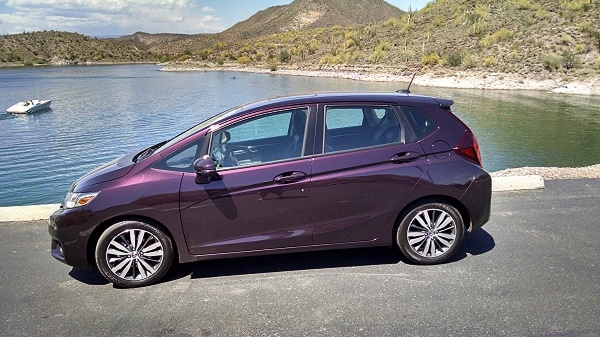 The first time I lifted the hood of the current generation Fit, I noted an EarthDreams ™ engine manufactured in Malaysia.
Truthfully, at this point in the international component car game, I'm not sure that it matters one way or another. The small displacement gasoline powered CVT shifted Honda Fit retains one of, if not the highest consumer satisfaction rating in the sub compact hatchback segment. And that's what remains important to consumers today.