Rumors of U.S. bound 2017 Civic Hatchbacks leaving Southampton
Well that's a good question. This week's automotive related social media is a buzz with news of 10th generation Civic Hatchbacks being sighted on transport trucks, and now the car transport terminals of Southampton, Hampshire, England. Could be! After all, Honda has promised market delivery of the U.S. import British manufactured 2017 Honda Civic Hatchback no later than 4th quarter 2016.
U.S. specified 2018 Civic Type R and Civic Hatchback destined for Paris Auto Show
Well here's where it gets just a bit fuzzy: While we suspect that a 2017 Honda Civic Hatchback variant will arrive in U.S. showrooms sometime in early October, it was announced today by our friends at Motor Authority, that yet another, and we hope the final, Civic Type-R prototype will take the Honda stage at the Paris Auto Show -- with the production 2017 Civic Hatchback by its side in late September. That could still work as to the assumed timeline.
From a promotional perspective that makes sense -- however, it doesn't shed any more or less light on the subject as to the tentative U.S. market arrival of the 2017 Honda Civic Hatchback.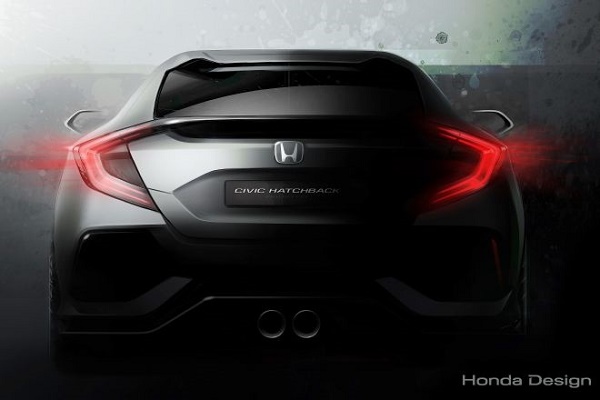 Here's how I see it: I'm assuming that even with the loading of the car transport ship at the Honda Terminal in Southampton, ground transfer,loading time, the week long journey across the pond -- several of them, terminal interim storage- dealership inventory build up, import impound and truck transfer, we're looking at several weeks before U.S. dealerships floor the first 5-door turbocharged Honda Civic in the maker's history. Will we see a 6-speed manual Civic turbo Hatch?
None the less, my personal thanks goes out to Torque News reader "Fatbloke" for keeping us in the loop. Here's what he had to say: "I've seen them being loaded on to ships at Southampton docks over the past few days, so there on the way!" cheers!