Reinvented Civic Si Sighted Wandering the Wilds of the California Mojave Desert
One of two Honda owned proving grounds in North America, the Mojave Desert Proving Center is massive, diverse, and often unforgiving. With surface temperatures hot enough to melt tire rubber, this is the place that Honda puts everything Honda to the extreme heat weather test. 2017 Acura NSX proved its mettle here.
One of the largest automotive proving grounds in the world

With miles of banked race track, off road dirt courses, and winding, twist. low desert 2-lane roads, the day time temperatures in the Mojave Desert often rise above 120 degrees F. This is where Honda conducts its severe hot weather testing -- it's harsh, beautiful and deathly quiet at times, that's the Mojave Desert -- huge and unforgiving. Read our latest take on the 2017 Honda Civic Si here.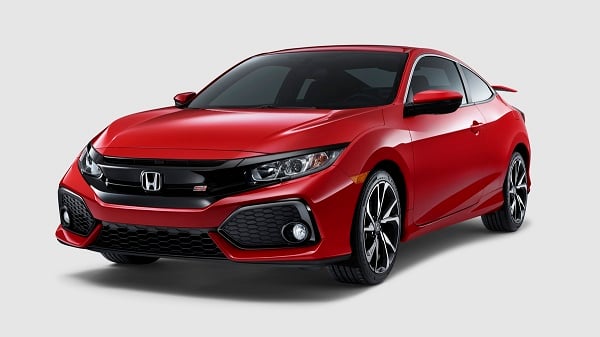 Yes, that's a commercial jet graveyard
Two years ago on the road to SEMA Las Vegas behind the wheel of Honda's best selling Odyssey minivan, I marveled at the diversity of one of the hottest, and strangest places on Earth. Coming over the rise and dropping into Cantil, California, one will pass one of the largest mothballed fleets of commercial jets in the world.
Here you'll find Honda, Kia, and others auto makers conducting extreme hot and cold weather testing. It's a land of extremes; where cactus and Road Runners meet research, development and final pre-production product "proving." Take a moment to watch one of the coolest short videos we've seen in awhile. This H.P.C. enjoy!