Refreshed 2017 MDX drives Acura Division sales in November
It's no secret in the auto industry: The premium, Luxury segment, has suffered as of late, with lagging sales volume; as the robust auto market of 2015, 2016 cools off a bit. Companies, and in this case Acura, have responded by bringing unprecedented automotive body language, tech- driven active safety, and specifically, with Acura's #1 and #2 sellers, premium SUV comfort to the market at an attainable price point. I spend a week in the seat of Acura MDX and love it!
In my opinion measurable purchase value is why Acura MDX and RDX continues to lead the premium 2 and 3 row crossover, SUV segment in sales -- both are a relative bargain when compared 'apples to apples' to the competition. The icing on the cake that is 2017 Acura MDX is the maker's injection of what Acura Division lead Jon Ikeda refers to as "Precision Crafted Performance," as evident in 2017 NSX -- the grounds-up automotive rolling innovation that is the only hybrid supercar manufactured in the U.S., and the tastefully refreshed and upgraded 2017 Acura MDX SUV,
Both right 'on point,' and an indicator of good things to come from Acura. According to Mr. Jon IKeda: "Strong sales of the new Acura MDX demonstrate that our design direction and focus on performance is the right path for the Acura brand," said Jon Ikeda, vice president and general manager of the Acura division. "With the NSX and the MDX leading the way, we will take our entire lineup toward Acura's Precision Crafted Performance DNA." Check out my latest impressions of the NSX supercar here.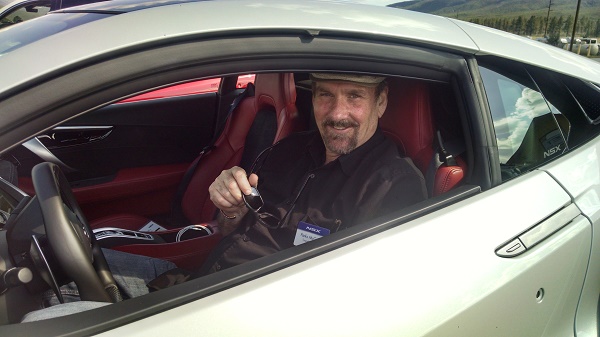 2017 Acura MDX and RDX remain sales leaders in the Acura lineup with 8877 units sold in November, a 13% uptic for MDX. It may also be noted that 200 North Americans are now proud owners of a mostly hand crafted NSX hybrid supercar. Congratulations!