Endless speculation followed by countless spy shots of the long in arrival Civic Type-R has dominated Civic news for what seems like the better part of 3 years. Has it been that long? Amazingly, Civic Type-R news never goes stale, as countless reports of test trials, track runs, and the occasional track record falls to a variant of a 'Hot Hatch' that when released, will not only be the baddest, club racing ready offering in Civic history, but a venerable competitor to the likes of Ford Focus ST, Subaru WRX and V.W. Golf GT, among others.
O.K., so it's not all-wheel-drive
Truly, is that an issue with today's refined almost nil torque-steer front differential, and tried and true art of the line suspension components? I drove Honda's latest Civic turbo coupe here, and walked away impressed.
In its current trim, the soon to arrive 2017 Honda 5 door hatchback will reportedly produce 180 horsepower and 162 lb-ft torque, in the mid range, where it's most needed.When the Civic Type-R comes to the U.S. as a 2018 model, it will reportedly hit the skids with no less than 300 horsepower, and God knows how much torque -- call your Chiropractor, you're going to need one.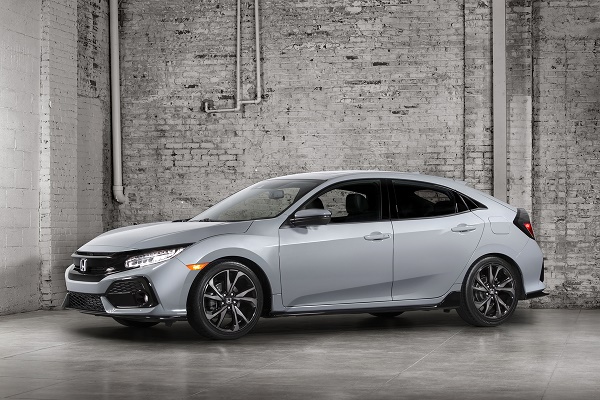 A super limited production car with instant collectability
While Honda fans including myself drool over Acura's latest halo car, true seat-to-pan Honda racing aficionados look to the U.S. specification 10th generation Civic platform Type-R to fill a decade long factory hot hatch vacancy, something that die hard Civic fans long to relive. There's nothing quite like the look of a slightly modified, track ready racing hatchback. On or off the street, 2018 Honda Civic Type-R is going to kill it!