Experimental All Electric Torque Vectoring 2017 Acura NSX in Photos
While electrification is not new to Pikes Peak, or new to Honda Performance Development, 2016 marks the 100 Anniversary of the Broadmoor Pikes Peak International Hill Climb.
This year further marks a turning point for Acura, Honda development -- as the next generation in electric motor, individual wheel torque vectoring technology is pushed to new limits on arguably the most dangerous, challenging road course in the United States.
Torque News reported in 2015 as Honda's Sage Marie presented the all new gasoline, electric one engine, 3 electric motor 2017 Acura NSX hybrid supercar to the world -- as pace car for the start of the 99th annual Broadmoor Pikes Peak Hill Climb. Although a commendable run to the clouds, the pre production NSX was not racing that year. For 2016, there will be 3 factory based NSX participants on the hill. All modified.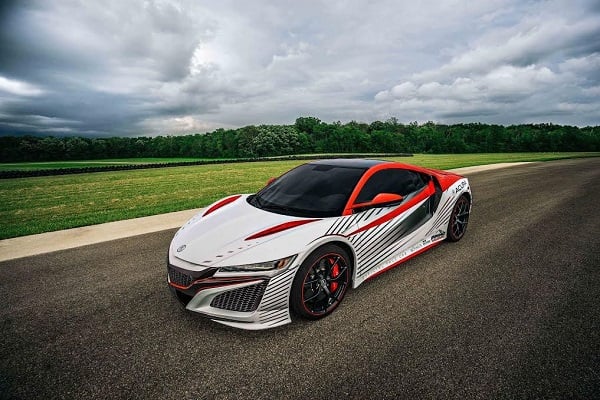 Electrification is the future of personal transportation
As with all things automotive, the proving grounds for new technology more often than not comes out of racing. With dead-on instantaneous torque, the NSX based EV Concept will utilize electric powered SH-AWD to all 4 wheels of the prototype, delivering 3 times the output of last years CR-Z based electric concept hill climb car. This year Tetsuya Yamano will be running in the electric modified class, with a bit of company.

In the words of Honda's Tetsuya Yamano
"We've been tuning the car for several weeks at Pikes and have advanced its performance significantly," said Tetsuya Yamano. "We're honored to be running at Pikes in this historical, anniversary year – an event respected by racing fans all over the world."

From where I sit the challenge here may be keeping this torque monster under control while traversing the 156 turns that make up what has been rightfully called the most dangerous race in North America.