It's no secret in the used car game, your new car depreciates the minute it rolls off of the lot. How much it depreciates always depends on market and economic conditions as well as new car inventory, factory, manufacturer incentives, interest rates and lending constraints.
Coming off of near record sales years in the U.S. auto industry for 2015, 2016 as a result of a mostly recovered U.S. economy and pent up consumer demand, your 2011 to 2015 used car is taking a market hit.
As reported by Black Book
Vehicle depreciation and subsequent lower trade in value picks up as we head into mid summer. Also, smaller vehicles, subcompact, compact cars and light trucks as well as certain luxury segment shows the highest rate of depreciation in recent months. This makes sense in a year where the U.S. auto industry anticipates 16 to 17 million new vehicle sold in Canada and the U.S..
Should I hold on or trade in now?
While there's no way to pinpoint the best time for a trade in, for the short term, until your vehicle crosses the 5 year mark, it will continue to depreciate in market value at an accelerated rate of decline -- some more than others. Will my 2015 Honda Fit go down in value?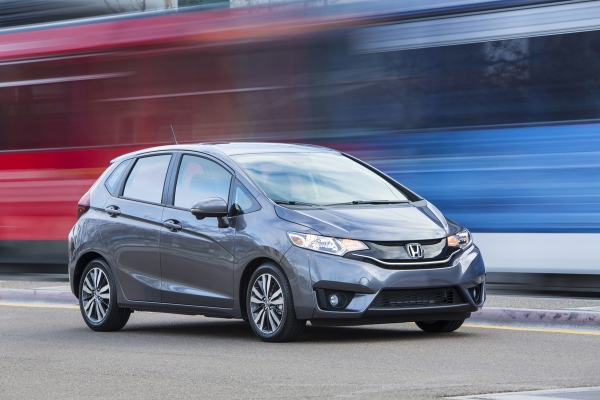 Here's the short list as provided by Black Book
Where Is Depreciation The Heaviest?
Four segments in particular have shown greater than -5.0% depreciation over the last three months. These segments include the Prestige Luxury Cars (-5.6%), the Compact Vans (-5.5%), the Sub-Compact Cars (-5.4%), and the Luxury Cars (-5.1%). Two more small-vehicle segments are close behind (Compact Luxury Utilities at -4.6%; and the Compact Cars at -4.6%).
"The overall monthly depreciation rate is showing typical seasonal patterns as we approach the mid-summer part of the calendar," said Anil Goyal, Senior Vice President of Automotive Valuation and Analytics. "Furthermore, in looking at the heaviest of depreciation in recent months, it's interesting to see a few luxury categories listed among the smaller-vehicle segments."