2017 Acura MDX presents hybrid SUV luxury and fuel efficiency
I've spent many hours behind the wheel of Acura MDX, and appreciate the subtle refinement of Acura's flagship SUV. No other vehicle in Acura's lineup surpasses MDX in sales, overall SUV-crossover ride comfort, and 3-row utility. While one may argue the visual hook of MDX, behind the wheel, there's no argument as to the total drive and ride package that is arguably a "driving" man or woman's SUV. With car-like city handling, this 4,000 lb SUV parks and handles with ease.
When equipped with SH-AWD, the handling characteristics of MDX remains unrivaled in the 3-row midsize segment. As much at home as MDX is on city streets, where this 3-row truly shines is on the open road. The ride is comfortable, stable and quit. And yes, while MDX is not as truck-like as some of the domestic offerings in the midsize SUV, crossover segment, it does pretty well off road when pushed to do so. We drove to Sedona, Arizona in 2016 MDX and walked away smiling.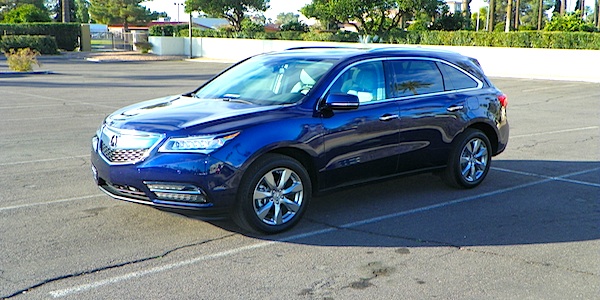 As with all SUVs, MDX is a bit thirsty around town, stating an average fuel efficiency rating of 20 city/27 highway -- that's all about to change.
3.0 Liter turbocharged V6, 3 motor hybrid SH-AWD option
For 2017 Acura will apply lessons learned in RLX and NSX hybrid system development to the top trim MDX SUV. Acura tells us that MDX will come to market with greater horsepower,(+30) increased torque and as much as + 7 MPG in city driving. What this translates to is upwards of 27 MPG in city driving. And that's very close to the fuel efficiency we recorded on our latest road trip in 2016 Acura RLX Sport Hybrid.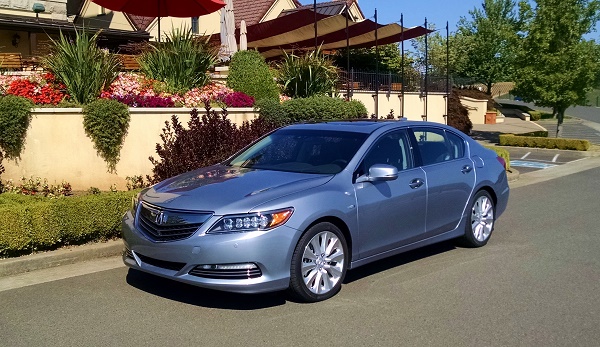 New grill design, smoother bodyline, real wood accents

Finally, we'll find "real" wood accents in Acura's flagship SUV. For those of you that are driven away from the brand by the "beak" grill design, for 2017, Acura MDX will feature a diamond grill design first presented on the Precision Concept Show Car. Twin rear cowling integrated exhaust tips, 20 inch wheels, a bold-hood design, and chrome accents round out the premium presentation that is 2017 Acura MDX.
On the interior we'll discover a new color pallet, upgraded trim, hard and soft surfaces finishes as well as a 2nd row twin captain's chair option with center console. Reads like Acura's going city-limo on us.
AcuraWatch ™ standard on all grades
I'm the guy that refers to AcuraWatch ™ active safety features as "near autonomous driving" -- that it is. For 2017 all MDX trim levels will come with this advanced safety suite as standard equipment -- a first in the segment. As to the MSRP of Acura's sport-hybrid SUV? I'm going to take a wild guess here at slightly north of $60,000, based on the current fully loaded MSRP of $57,230.