2016 Acura MDX earns 'Best Car for the Money' honors
Photos by Parks McCants 2016
While that may be a long headline, what better way to tell the world that MDX is not only the best selling 3-row SUV of all time, but the "Best Car for the Money," in the SUV segment. We agree!
According to "U.S. News & Report," based on initial purchase price, cost of operation over 5 years, standard and optional safety features, as well as long term reliability and feedback from national auto press guys like your's truly, and MDX owners, 2016 Acura MDX is the best overall purchase value for your money in the premium 3-row SUV segment.
With a suggested MSRP of $43,015 to $57,230, 290 horsepower, and a combined MPG of 21 to 22, no one in the industry approaches Acura MDX for standard feature value and initial quality.
The best selling premium 3-row in North America is a great value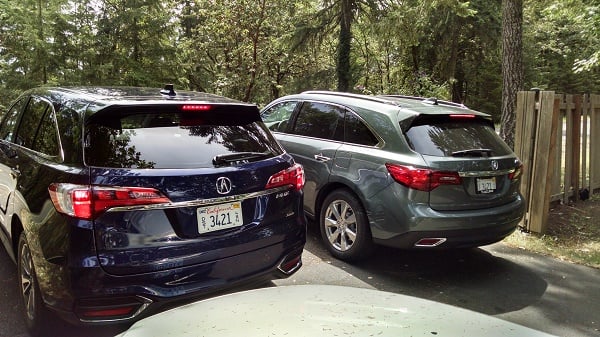 In spending much seat time behind the wheel of Acura MDX, I agree with "U.S. News and World Report." For the dollar spent, cost of operation, and residual value remaining after long term lease or ownership, when compared to the competition in the premium SUV segment, MDX comes out on top as to comfort, road handling, fuel efficiency, personal electronic connectivity and exceptional passive and active safety features.
Midsize ease of operation, full size utility
On a personal note, I like Acura MDX for ease of in town maneuvering, parking and car-like ride. I further find MDX interior driver and passenger accommodations to be comfortable, visually pleasing and nearly intuitive as to ease of operation.
2016 MDX fuel efficiency rivals that of many premium 4-door sedans, with little compromise as to at-hand, or should I say at-foot peddle power. At the core of it, 2016 Acura MDX in any trim variant is fun to drive, reasonably agile and multi task capable. Please catch my latest 2016 MDX drive review here.
Living room on 4 wheels with V6 power, 9 speed SH-AWD option
While that may be a bit of a simplification, we've driven Acura MDX from Oregon's Pacific Coast to the Cathedral Red Rock of Sedona Arizona and back again. After a day or two of fading into Acura's new power adjusted leather seat, our MDX loaner quickly became an extended member of the family.
The first time you experience the library quiet confines of MDX, it's a bit of a mind twister. For those that want diversion on the road, head to the 2nd row theater.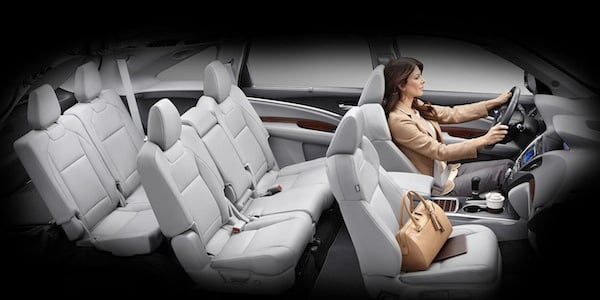 I just want my SUV to work well
Being a drive enthusiast, I'm that guy that turns off the sound system and climate control, to gain a better sense of the relationship between the 3.5 Liter V6 and 9 speed automated transmission. With a lot going on behind the scenes, Acura MDX operation is seamless, as it should be. The 5-Star safety rating is best in segment.
The truth is, most folks don't wish to interface with their vehicles beyond the point of a pleasurable drive and ride experience. They want their car to look great, hold up well to the daily grind, while doubling as that 'out of town' express for the weekends and holidays.
They want their ownership, and dealership service experience to be one of near effortless and multiple task competent, trouble free operation. Acura MDX does that very well, and has for the better part of a decade.