In the U.S., public transportation leaves a lot to be desired (bus pants for one, comes to mind) and its faults could explain why many of us choose to drive rather than take a bus.
However, public bus trends could change as Smart Cities World recently reported that the UK city of Cambridge is currently running an autonomous passenger shuttle trial alongside other traffic to determine whether autonomous self-driving vehicles can be used as part of their public transportation system and even be safer than using human drivers.
The trial involves custom made passenger shuttles---designed by the engineering firm Aurrigo---that can currently navigate nearly-autonomously in a 20-minute route around West Cambridge. A driver is present behind the wheel at all times to ensure human intervention should a failure or glitch in the self-driving navigational system occur.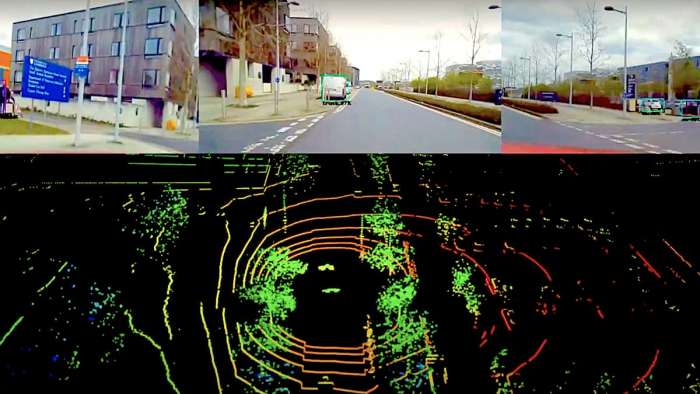 Here is a YouTube Video About the Cambridge Autonomous Shuttle
What This Means for Us in the U.S.
One of the implications of the trial is not only to assess the feasibility of incorporating EV-AV tech in buses or shuttles for public transportation, but that it could also apply to smaller, personal-spaced vehicles to transport city workers from homes to workplaces, as well as families on an outing to events within the city without the difficulties of finding a parking space or navigating through backed-up traffic.
In fact, this development of autonomous shuttles and their trial runs for use in Cambridge, are preceded by successful trials of four-seater pods also created by the engineering firm Aurrigo.
Another implication of the trial is that when the general public begins to become more familiar with autonomous self-driving vehicles and thereby gain feelings of confidence in their safety, this could very well address and benefit the issues of FSD and safety in Teslas and other EVs on public highways. Currently, driving from the backseat of an EV is considered foolhardy and dangerous by the public---and rightfully so. However, this does not mean it will always remain so.
Furthermore, public perception of the safety of autonomous EVs may also help guide state and federal regulations, both of which are guaranteed to be years behind the reality of the current tech, which would as a result hinder the potential progress we may experience within our lifetimes in our cars.
Therefore, Europe's ripple across the pond with successful self-driving public passenger EV trials just may make a difference in how we will enjoy our cars in the near future.
Are you a fan of Autopilot? Check out this latest article where one Tesla owner reports a near-miss incident with Autopilot.
Timothy Boyer is Torque News Tesla and EV reporter based in Cincinnati. Experienced with early car restorations, he regularly restores older vehicles with engine modifications for improved performance. Follow Tim on Twitter at @TimBoyerWrites for daily Tesla and electric vehicle news.