The winds of change are blowing at Subaru Corporation as they are embracing the move to all-electric models. The first move forward to an electric vehicle lineup starts in 2025. Now, customers can charge the new models anywhere thanks to a new agreement with Tesla. 
I reported earlier that four new Subaru electric vehicles are coming in 2025. It will be more accessible now for customers to charge the all-new battery-electric vehicles (BEVs). An announcement from Subaru of America says the Japanese automaker has agreed with Tesla to have access to its Supercharging Network.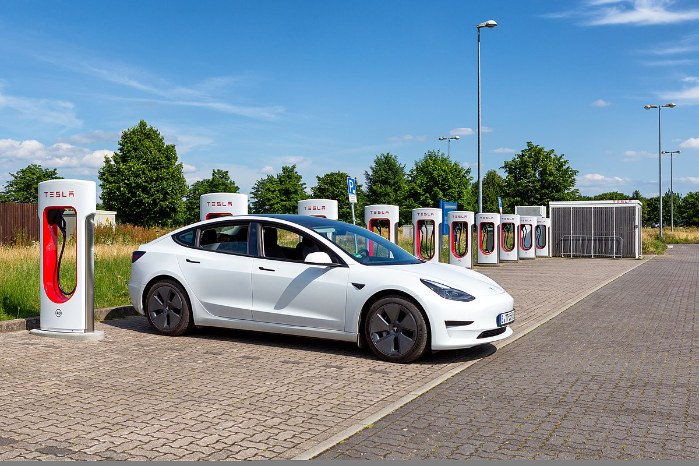 photo credit: Wikipedia
The new Subaru EVs will adopt the North American Charging Standard (NACS) for the charging ports for the all-new BEVs to be launched in North America beginning in 2025. The Tesla Supercharging network System will become available in 2025. 
Subaru of America says, "To provide customers with access to the extensive Tesla charging network, Subaru will adopt NACS ports on certain Subaru BEVs launched in North America beginning in 2025 and will continue to advance NACS adoption for its subsequent BEVs to be launched after that."
The announcement says Subaru plans to provide access to an adapter enabling NACS charging from 2025 for customers owning or leasing applicable Subaru BEVs equipped with the Combined Charging System (CCS). Customers of NACS-compatible Subaru BEVs will gain access to more than 15,000 Tesla Superchargers across North America, "significantly enhancing charging convenience," says Subaru.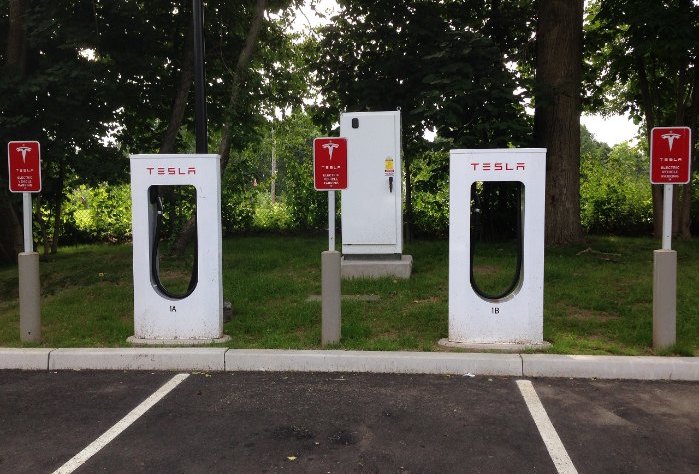 photo credit: Wikipedia
Under Subaru's new management structure established in June 2023, Subaru announced a goal of "aiming for 50 percent of total global sales to be BEVs in 2030" to contribute to achieving carbon neutrality.
Subaru of America has not confirmed the four new electrified models. I recently reported that Dominick Infante, Director of Corporate Communications for Subaru of America, told WardsAuto in an interview that the four new electrified models will be built in collaboration with Toyota. The four new electrified models are for U.S. customers.
Subaru of America is bringing four new electric models to U.S. customers by 2025 and four more by 2028. We know those new BEVs will easily access the Tesla Supercharging Network. Stay tuned.
Thanks for reading, everyone. I hope you enjoyed this Subaru EV story. See you tomorrow for my latest Subaru Report.
For additional articles related to the new Subaru EVs, here are a few of my top stories you may enjoy. 
My Must-Read Top Picks
I am Denis Flierl, a 12-year Torque News senior writer with 20+ years of Subaru and automotive journalism experience. I enjoy bringing you, the Subaru fans and customers, the most up-to-date Subaru news, reviews, and new model information. You'll find the latest Subaru stories on the Subaru page. Follow me on my The Dirty Subaru website, Dirty Subaru blog, SubaruReport, All Subaru, WRXSTI, @DenisFlierl, Facebook, and Instagram.
I've got you covered! - I cover all Subaru all the time - It's called the "Subaru Report." Check back daily for my expert Subaru analysis!
Please leave your comments below, share the article with friends, and post X to your followers! 
photo credit: Wikipedia