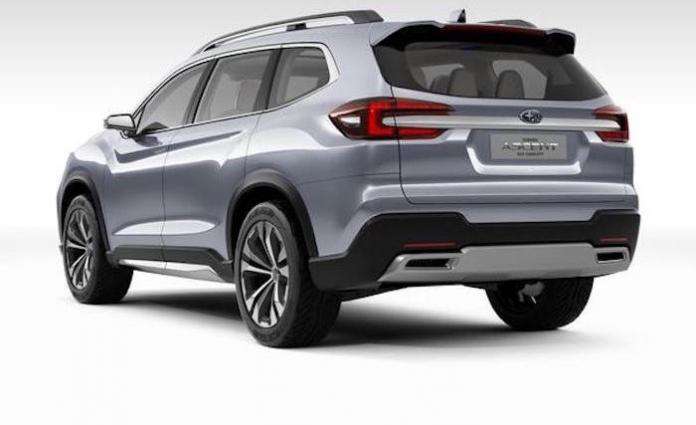 Subaru May Not Build New Ascent 3-Row Fast Enough to Satisfy Consumer Demand
The all-new 2019 Ascent 3-Row Crossover will be Subaru's new flagship vehicle, and it will be the biggest vehicle the Japanese automaker has even produced. Full-size SUVs and crossovers are selling big in America and it's why Subaru made the move to capture some of this market. If current trends are any indication, Ascent could be a hot seller for Subaru of America, but that could be a problem for consumers who want one.
The new Ascent could experience production problems right out of the gate. Subaru of Indiana Automotive (SIA) where the new 3-Row will be produced, has already undergone a major expansion nearly doubling production capacity. This year, they are set to produce 342,000 Subaru vehicles which includes the 2018 Subaru Outback wagon, new Impreza compact sedan and 5-Door hatch and the Legacy sedan.
They dropped production of the Toyota Camry last year to make room for the new-generation Impreza production, moved from Japan to the SIA plant in Lafayette, Indiana, and also the Ascent which will supply North American consumers. But the Subaru Outback wagon now the top-seller in the lineup, and new-generation Impreza setting sales record every month, are keeping the Subaru plant humming.
Ascent could be a big hit with consumers
Based on current trends, Subaru may not be able to build enough of the new Ascent 3-Row crossovers to satisfy demand for the new flagship model in the U.S. and Canada. Subaru is expecting the new Ascent to be a big hit with North American families and they could sell more than 60,000 of the new family-sized SUVs in the first year alone. Subaru figures to cash in on the crossover craze that is driving their sales to new records every year. Subaru could sell more Ascents than their new Impreza compact and Legacy sedan that are built in Indiana.
To prepare for the new Ascent, Subaru invested $100 million and is hiring nearly 200 new workers. According to a report by Automotive News, Tom Easterday, Subaru of Indiana Automotive's senior executive vice president told them, to get ready for production of the larger Ascent SUV, new carriers were needed to accommodate it. The carriers were installed during this summer's annual shutdown, and said more updates will be needed and will be made during the winter shutdown. SIA also "revised work stations for ergonomics."
Subaru will unveil the all-new production Ascent next month at the Los Angeles Auto Show, with the first vehicles scheduled to arrive in showrooms next spring. Subaru could have a problem right out the gate and may not be able to build the new flagship Ascent 3-Row crossovers fast enough to satisfy demand in the US.
Photo credit: Subaru