Subaru of America and the National Highway Traffic Safety Administration (NHTSA) announced there is a recall for the 2023 Subaru Outback midsize SUV, 2023 Ascent 3-Row SUV, 2023 Impreza sedan and hatchback, and 2023 Legacy sedan. All models are manufactured at the Subaru of Indiana Automotive plant in Lafayette, Indiana.
I cover all Subaru recalls, and this is the first 2023 Subaru Outback recall this year, although it had a stop-sale last year due to an issue with the SOS button. The Ascent had two recalls in 2023. The new 2024 Impreza has one recall, and Legacy also had a stop-sale issued. 
The NHTSA says the new Subaru recall is due to a separation of the front end of the driveshaft, increasing the risk of a crash. The number of vehicles affected in the recall is 4,311 units. The estimated percentage of models affected is one percent.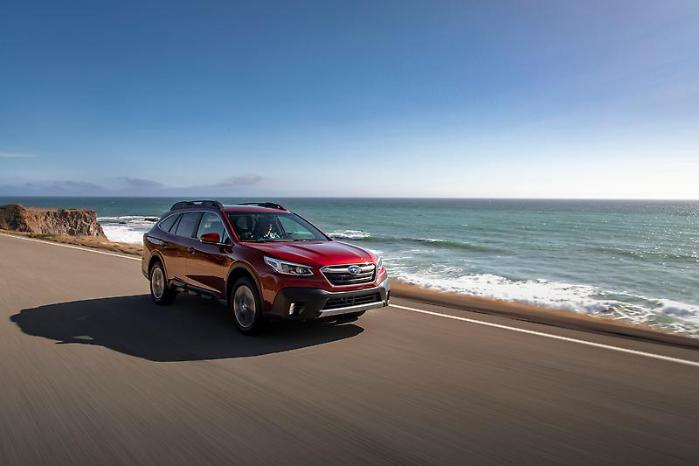 The number of potentially affected Outback vehicles is 2,490. The number of potentially affected Ascent vehicles is 1,043. The number of potentially affected Impreza vehicles is 412. The number of potentially affected Legacy vehicles is 366.
Description of the problem
Subaru says some mounting surfaces for the propeller shaft center support brace bolts may have been inadvertently painted during the supplier's manufacturing process. The support brace bolts may not retain the specified torque if these mounting surfaces are painted. Vehicles that were manufactured correctly with a center support brace are not affected.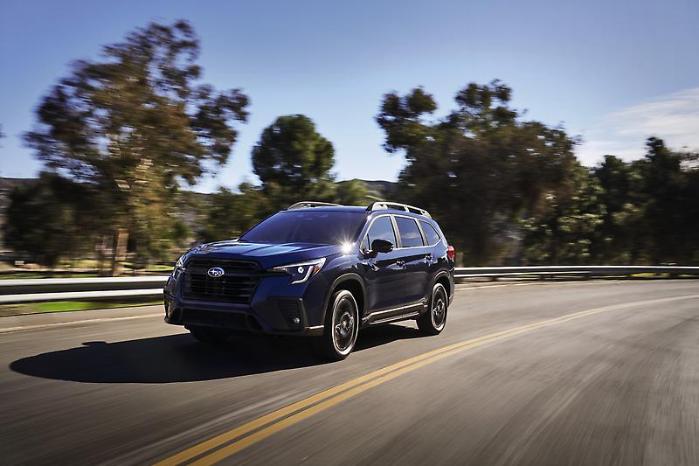 Description of the safety risk
Subaru and the NHTSA said in the worst case, if both center support bolts come entirely out due to continuous vibration, the front end of the propeller shaft could separate, increasing the risk of a crash.
Identification of any warning that can occur
During vehicle operation, occupants may experience irregular sounds and/or vibrations from the propeller shaft area.
Subaru of America says they are unaware of field reports, warranty claims, or VOQs. However, out of caution, Subaru decided to conduct a safety recall. Subaru is unaware of any reports of accidents or injuries related to this condition.
The Remedy
For the potentially affected 2023 Outback, Ascent, Impreza, and Legacy vehicles, Subaru dealers will clean the bolt mounting surfaces of the center support brace and install new bolts free of charge. Owner notification letters are expected to be mailed on November 20, 2023. Owners may contact Subaru's customer service at 1-844-373-6614. Subaru's number for this recall is WRN-23. 
Customers can use the Subaru vehicle VIN recall tool here to see if your model is on the current recall list. 
For additional articles related to Subaru recalls, here are a few for your consideration:
Denis Flierl brings over thirty years of combined auto industry and automotive journalism experience to Torque News readers. He is an accredited Rocky Mountain Automotive Press (RMAP) member. The last twelve years have been spent with Torque News, covering Subaru vehicles and the latest news. Check back daily for his expert Subaru analysis. You'll find the latest stories on the Torque News Subaru page. Follow Denis on Facebook, Social Media Platform X, and Instagram. 
Subaru Report - We've got you covered! Check back tomorrow for more unique, informative SUBARU news, reviews, and previews you can trust.
Please leave your comments below, share the article with friends, and post X to your followers!
Photo credit: Subaru